Yesterday, GHS seniors participated in Apply2College Day - it was an awesome event! #beBLUEandGOLD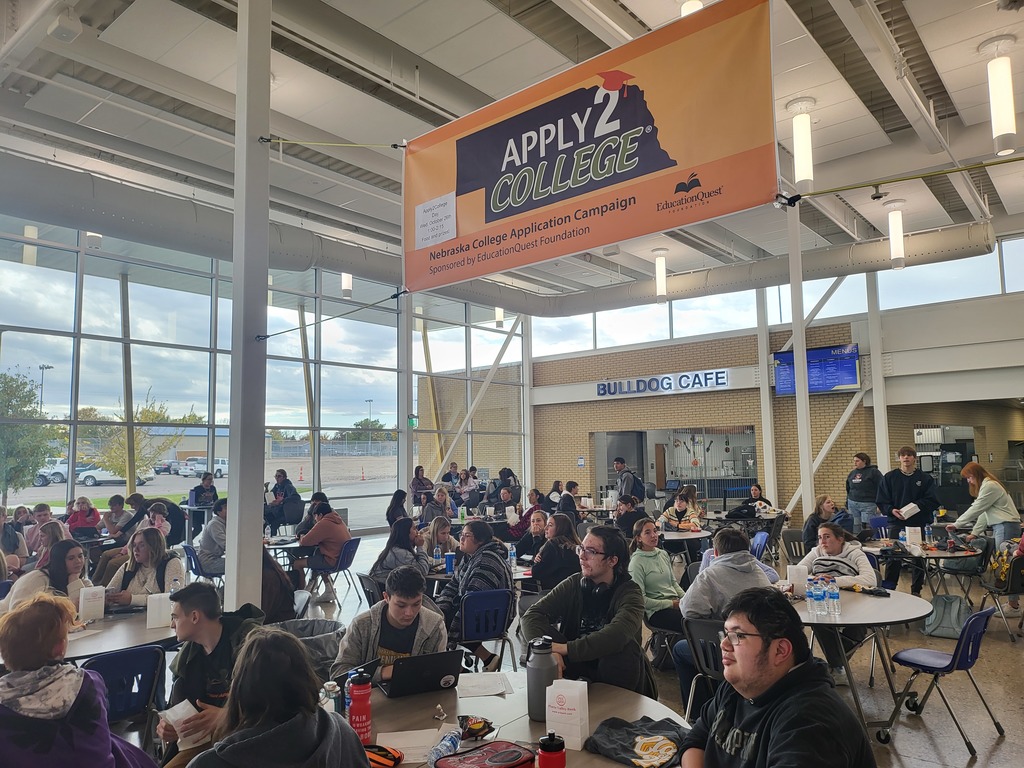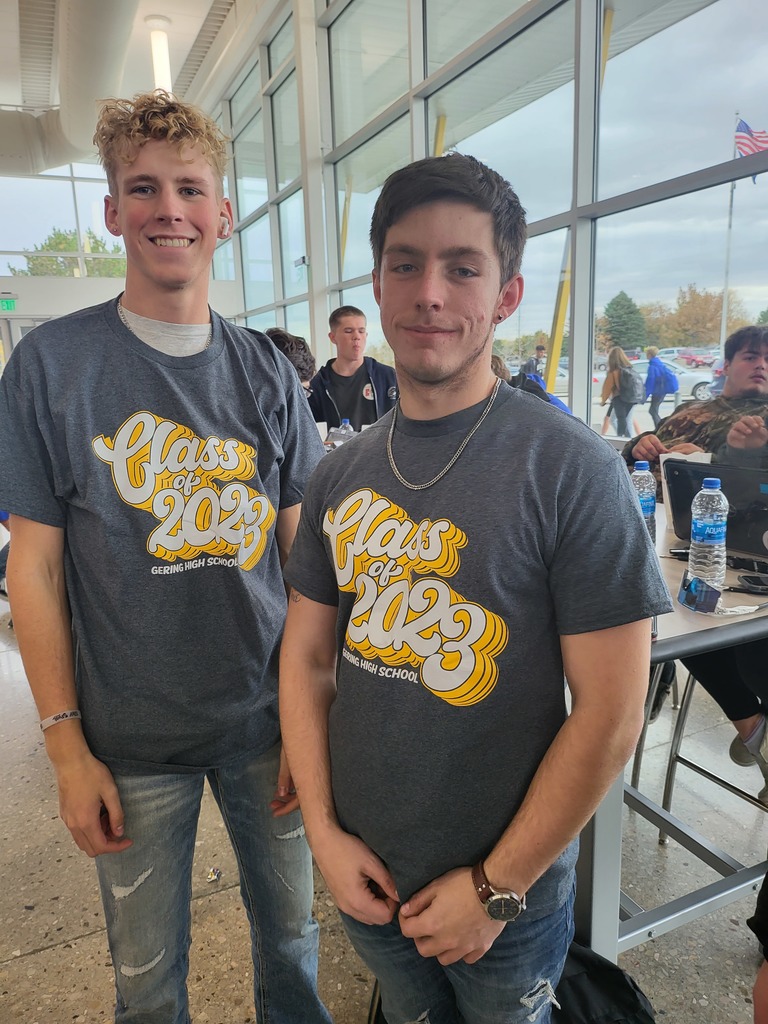 In honor of National Principals Month, we want to say THANK YOU to our Gering Principals and Assistant Principals for all they do each and every day to support Bulldog staff and students! #GeringFamily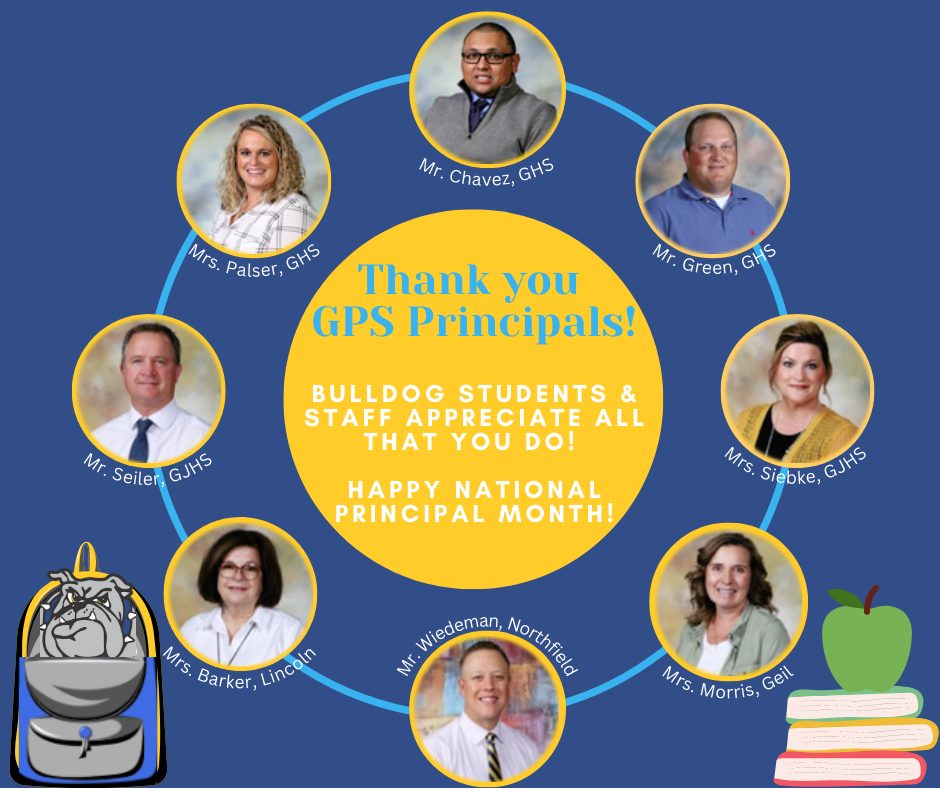 A big CONGRATS to Mrs. Freeburg for this awesome recognition from SHAPE Nebraska! For more info visit
https://conta.cc/3zaMDVa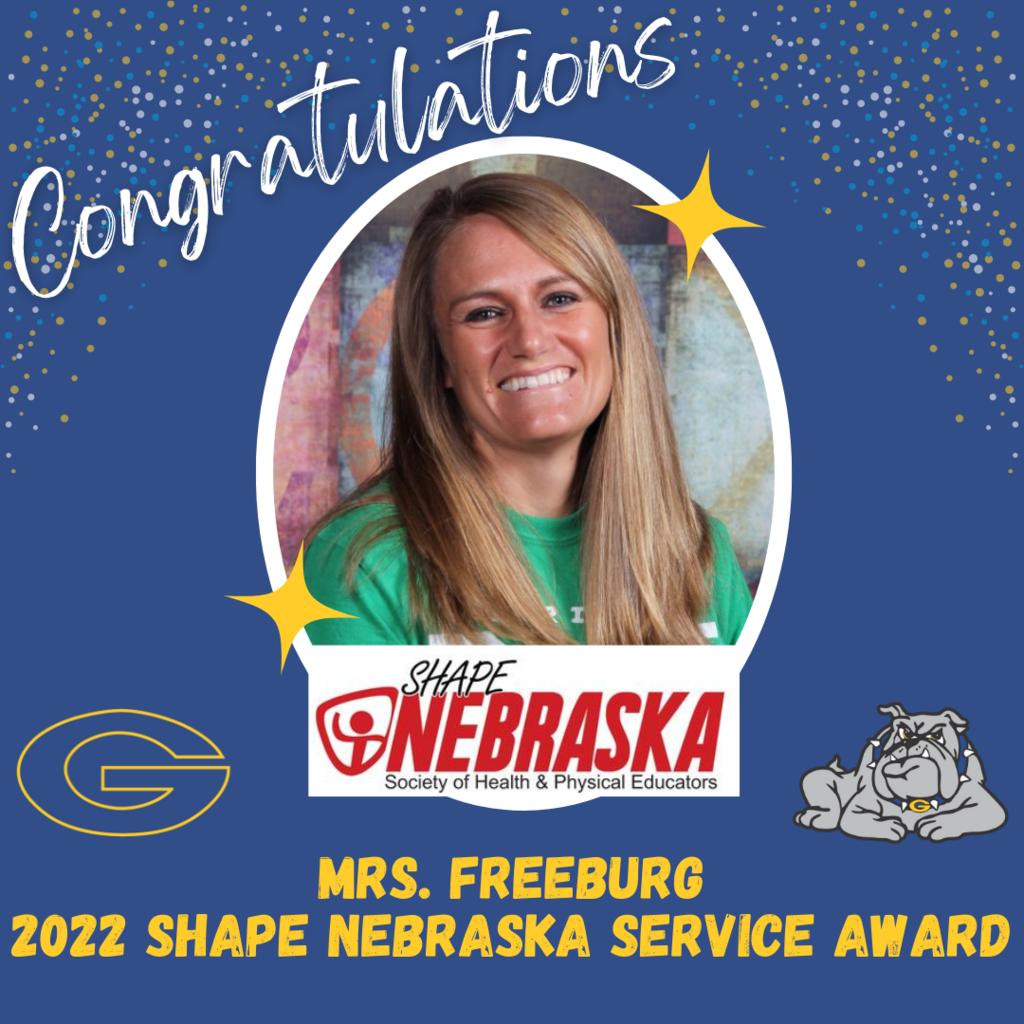 It's a 3peat for Bulldog, Madi Seiler and as finishes as XC State Champion! It was also a Top 5 finish for Jadyn Scott! Both Boys and Girls teams finish as a team in 6th. We are proud of you Gering XC! #GeringGRIT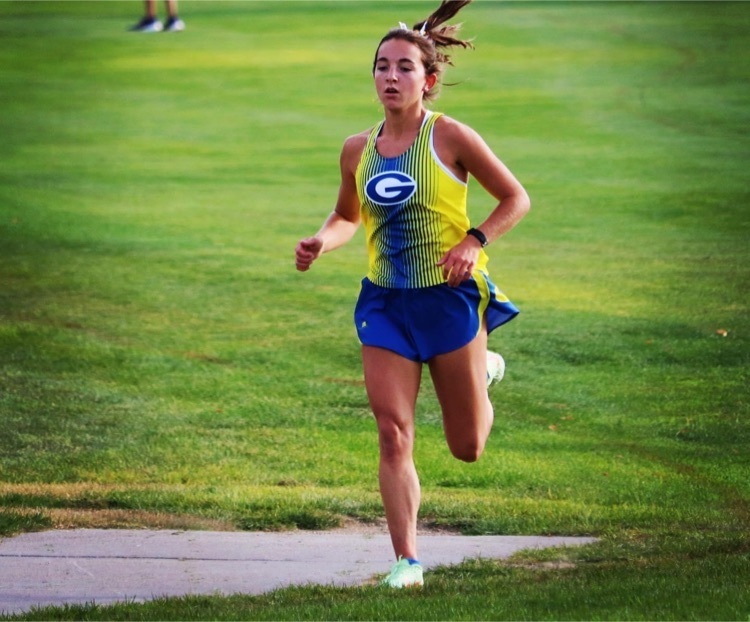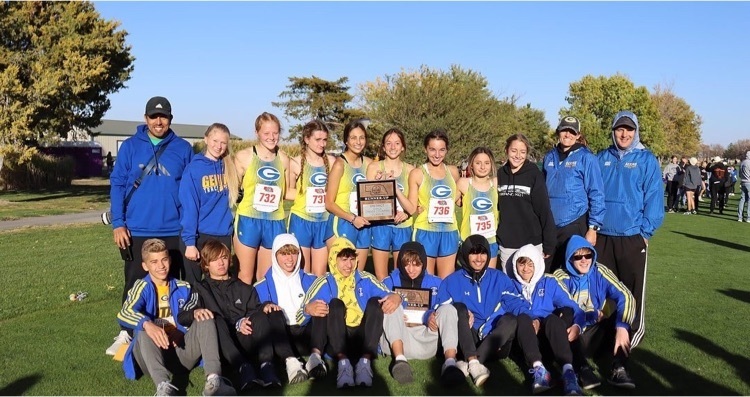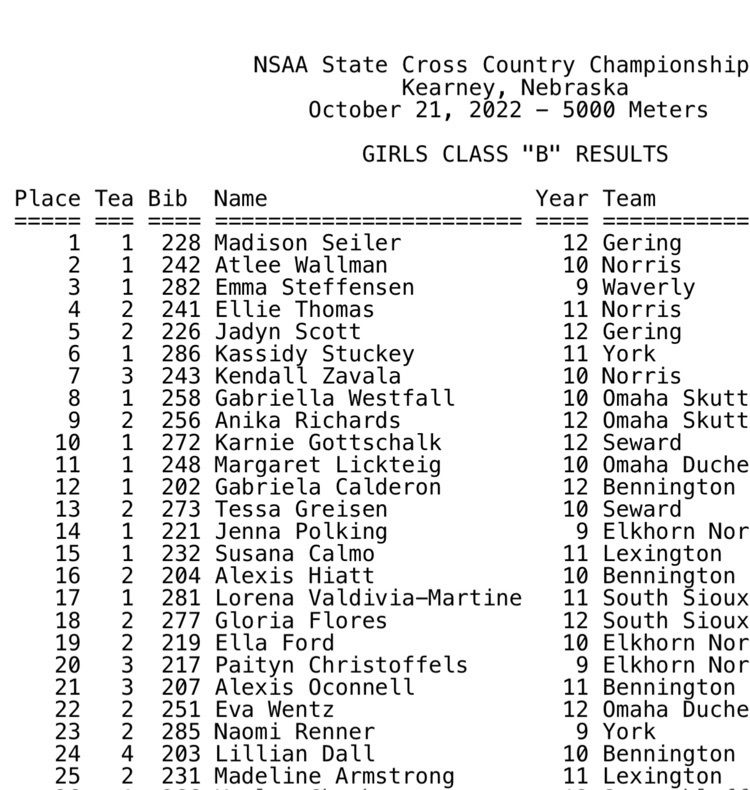 GHS Student Council is celebrating 10 years of supporting the "Teens in the Driver's Seat" safe driving campaign. We thank Troop E for their continued support. Special shout out to Fresh Foods for allowing students to paint the Buckle Up logos! #BuckleUpBulldogs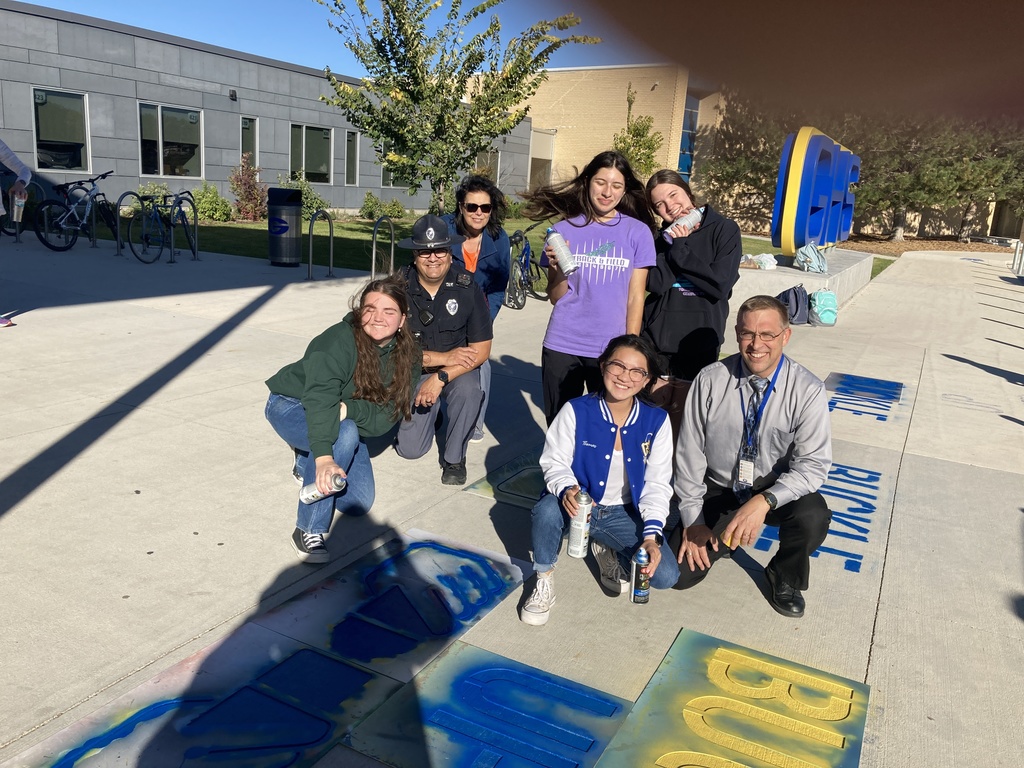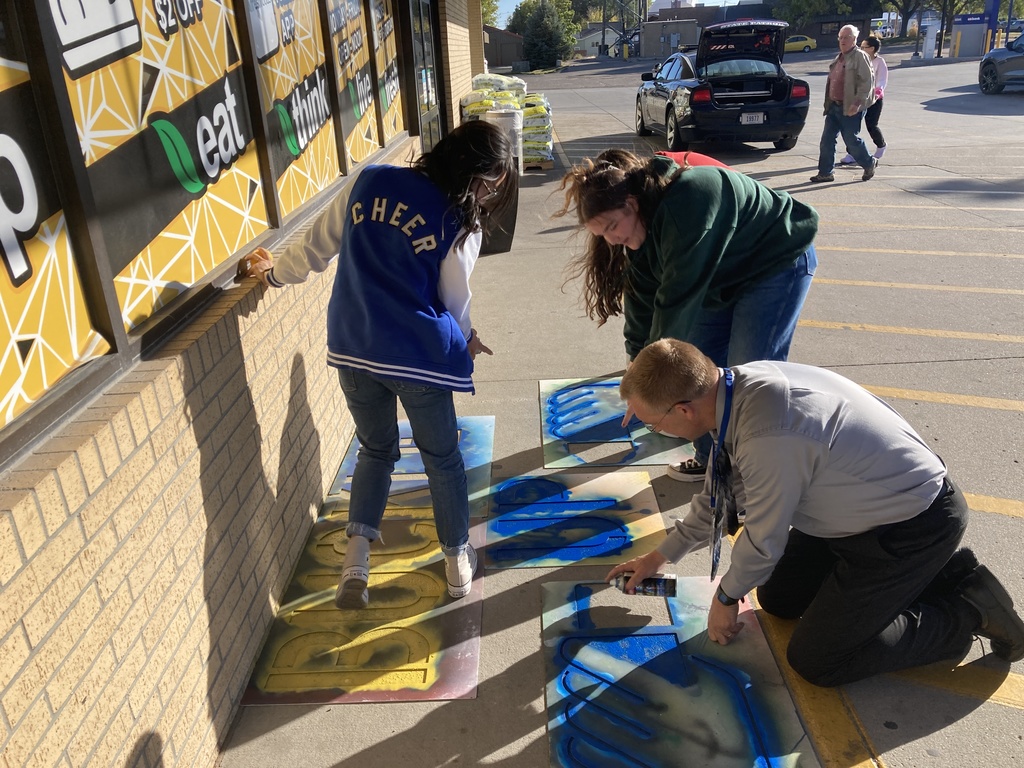 Friendly reminder that there is NO SCHOOL for students Friday, October 21st. Enjoy the long weekend, Bulldogs!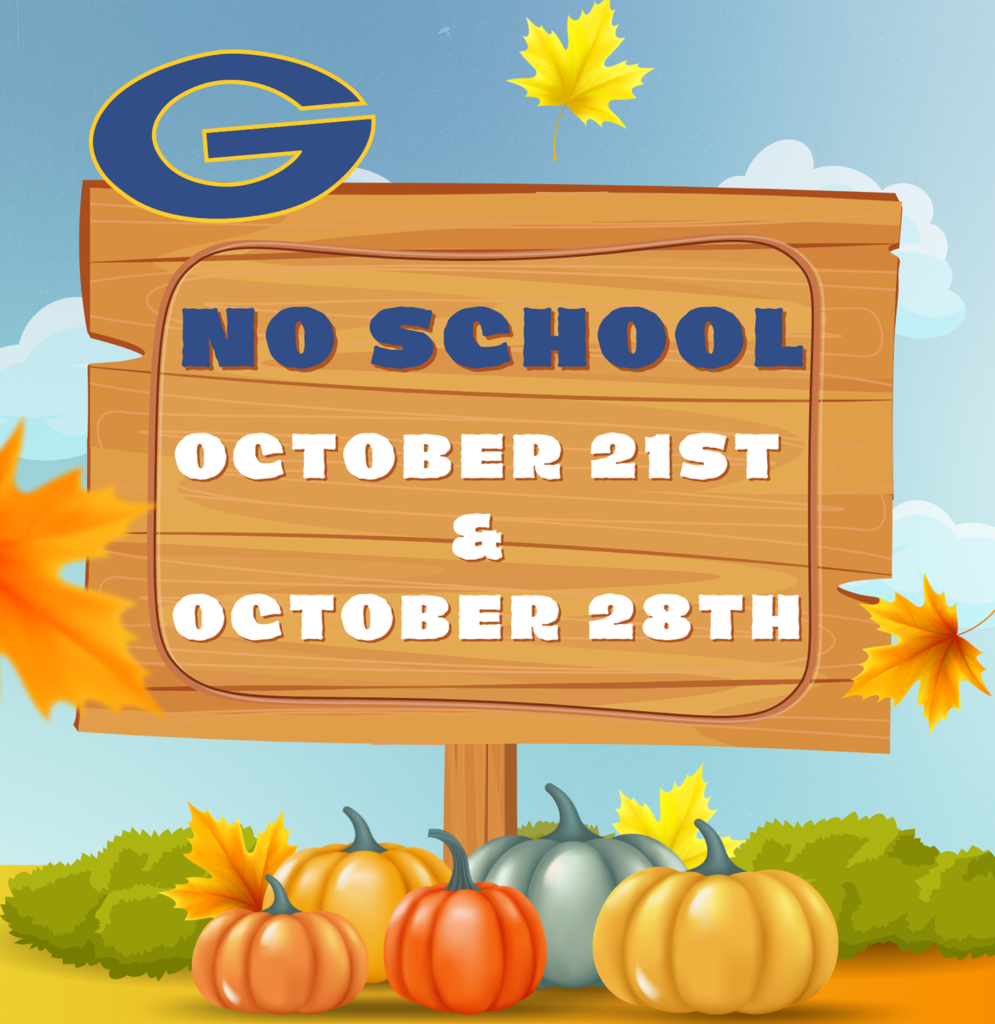 A fun opportunity for families at Gering High School!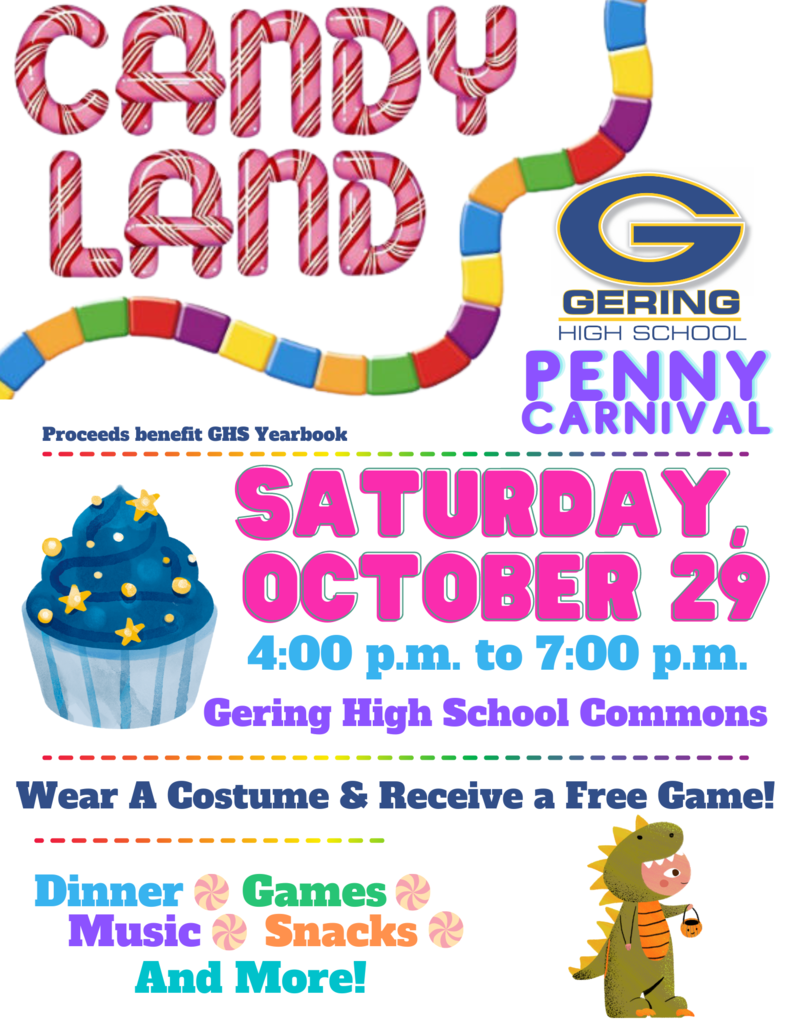 Congratulations Bulldogs!

Football fans - help our GHS seniors celebrate their final home game! It's a very special night as we also honor our Veterans & Active Duty Military with complimentary admission. Stay warm with homemade soup where proceeds benefit local veteran support organizations!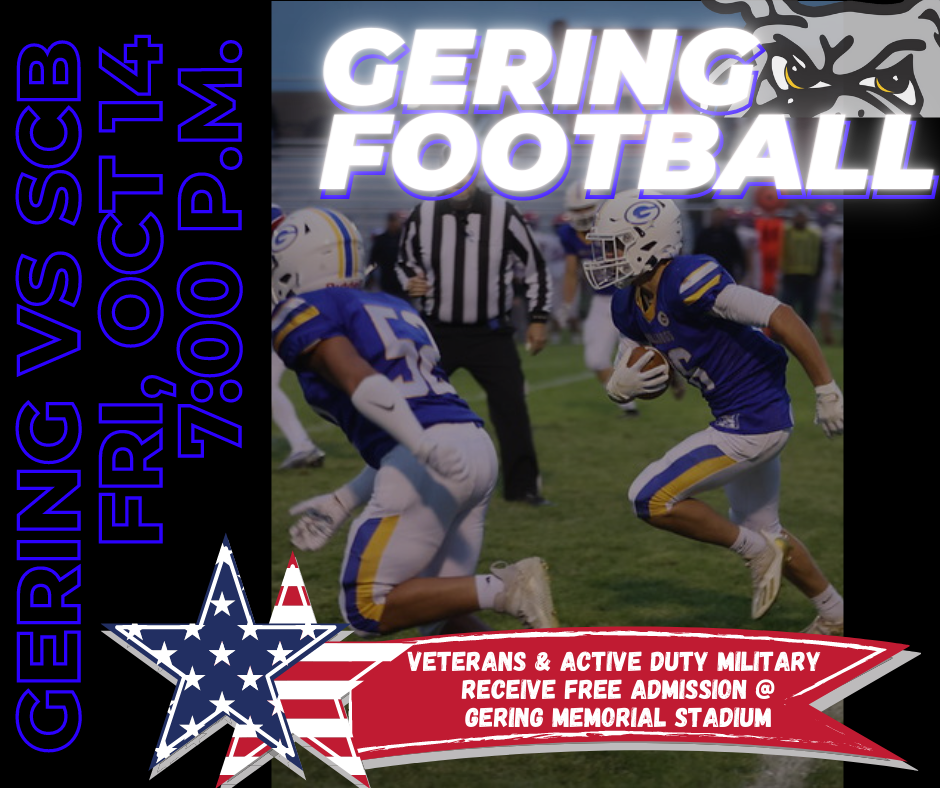 Bulldog families and residents - friendly reminder that you may see first responders on our school campuses this morning. This is JUST A TEST of our safety response protocols.


While you're cheering on your Gering Bulldogs at tomorrow night's volleyball game, take a minute to "Explore the Skies" and visit the GHS Aviation Simulation Lab during the Open House beginning at 6pm!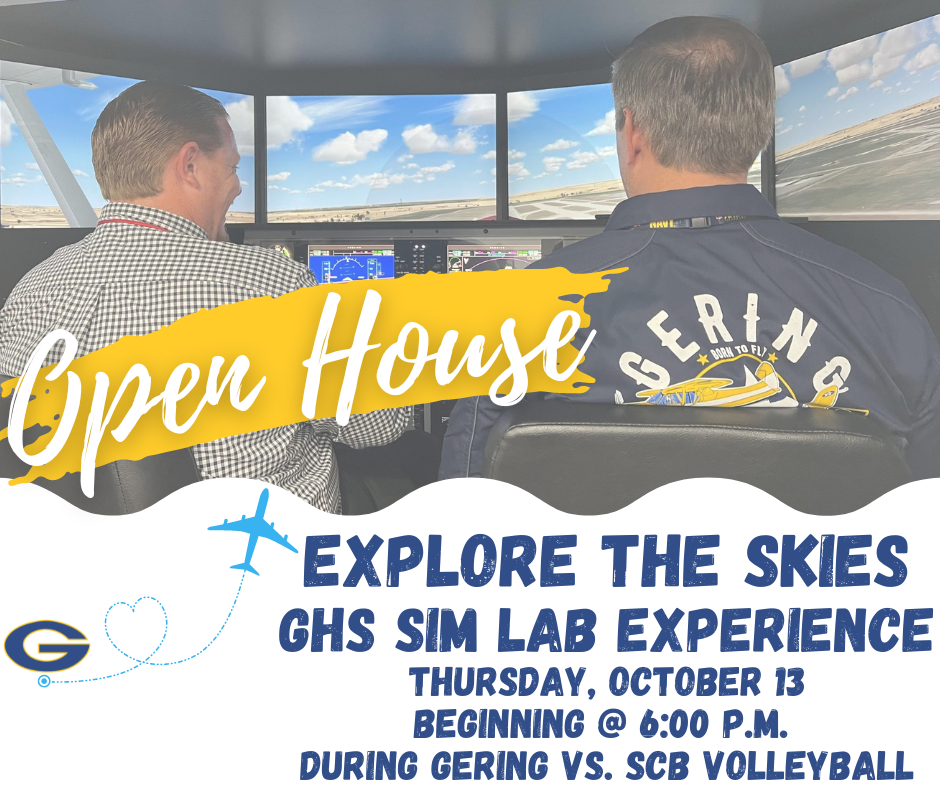 That's a wrap on Class B Girls Golf from Gering. Congrats to Bulldog, Madison Mumm, who medaled and finished the last 2 days tied for 11th. Way to represent on your home course, Bulldogs!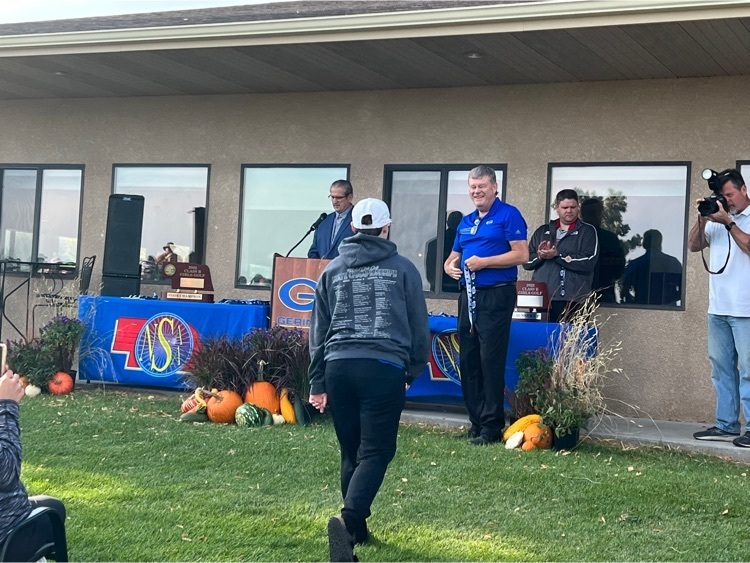 Signs of our talented Gering students and staff are all over State Golf! Team signs to welcome qualifiers were designed by GHS Bulldog Graphics and the new scoreboard at Monument Shadows was constructed by GJHS Woods!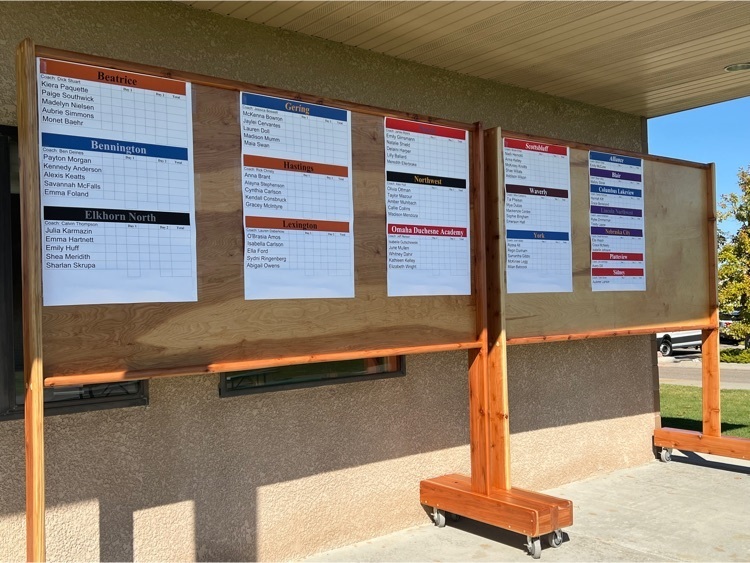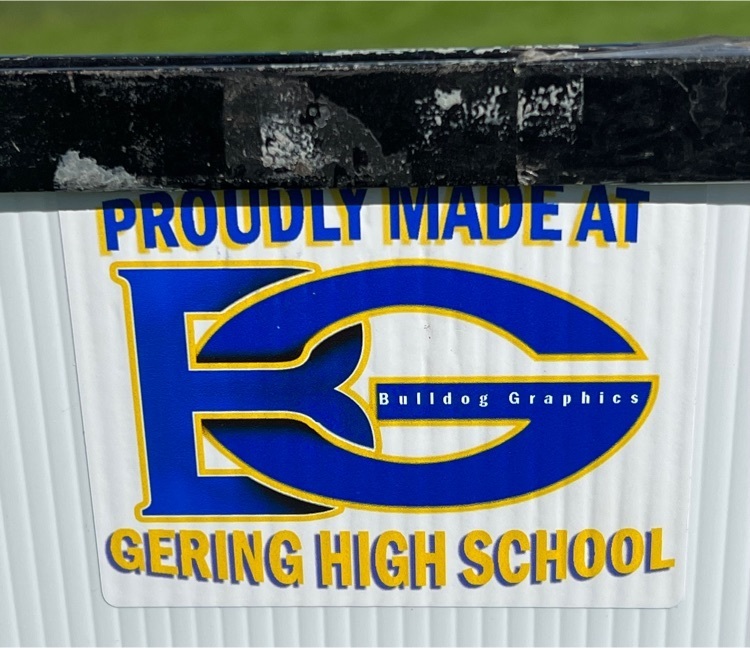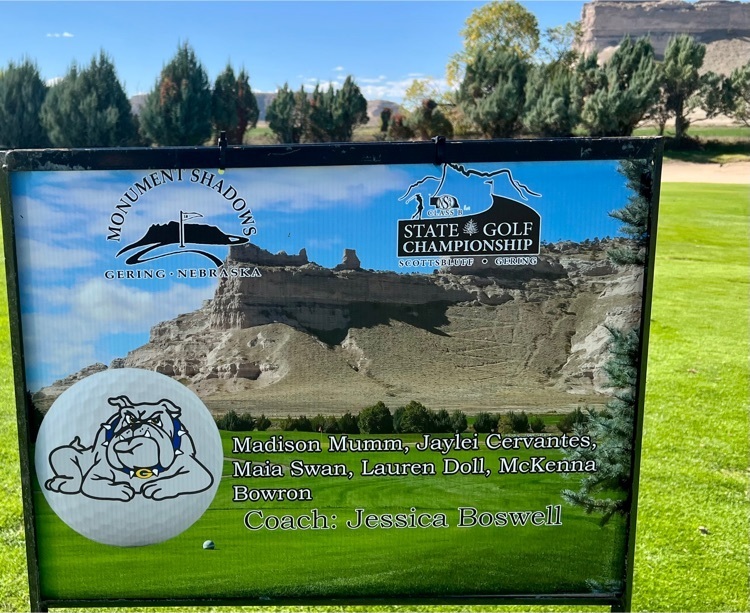 The Gering Bulldog team is on the UNL campus today making connections with future educators! #JoinOurBulldogFamily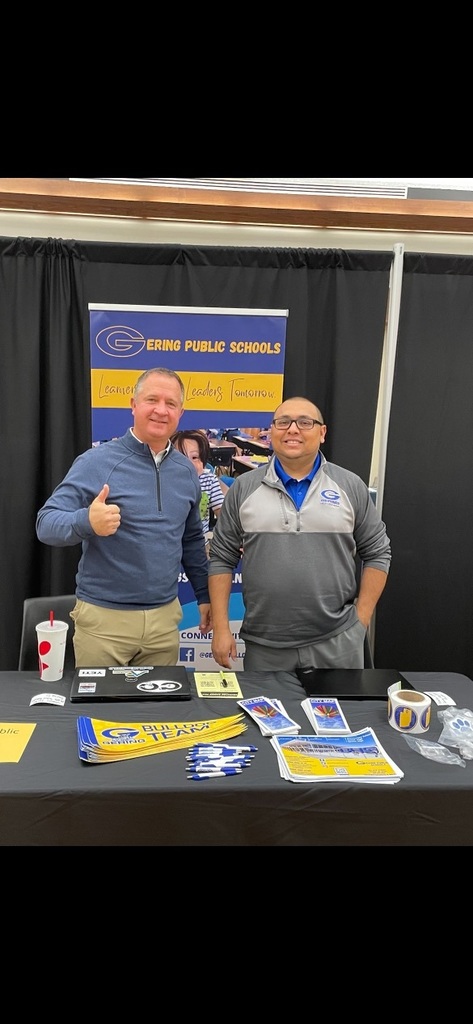 Class B Girls State Golf is underway in Gering as Bulldog Madison Mumm tees off on this beautiful Monday morning! Go Bulldogs!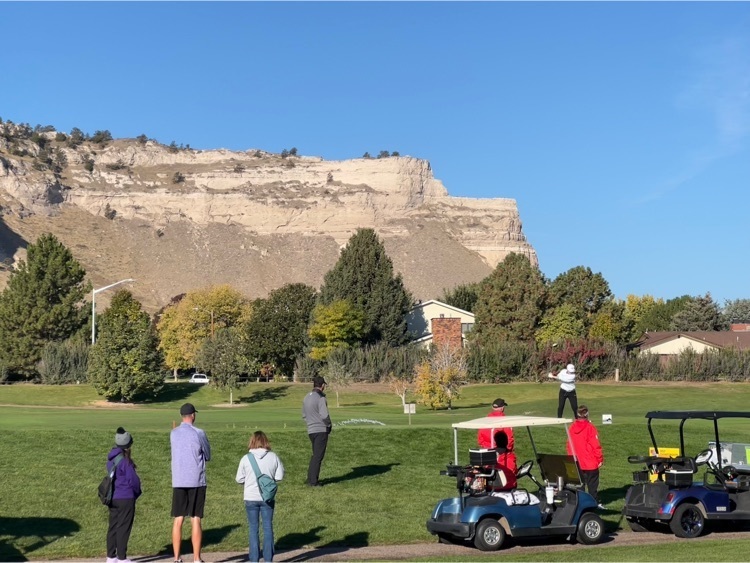 As we prep Class B Girls State Golf on Monday & Tuesday on our home course - here's a little #TBT to 1983 Girls Gold Team: Lucretia Soto, Coach Allen Haun, Debbie White, Holly Herman, Elisa Kasuske, Berlyn Craft & Lori Paulsen. #OnceABulldogAlwaysABulldog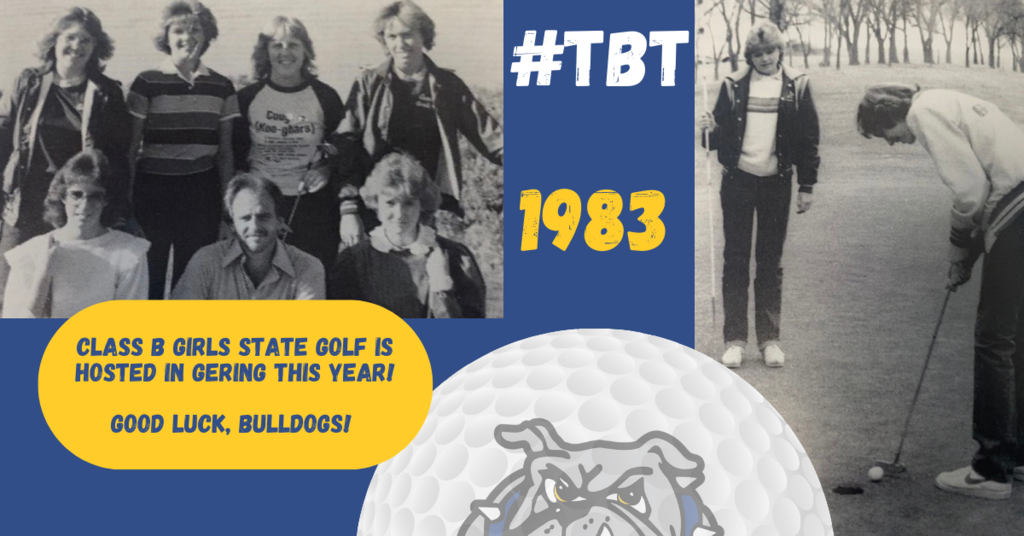 Bulldog Families: Please review this district update with info regarding PT Conferences, details about an upcoming community emergency response simulation, a big announcement for Bulldog Wrestling and MORE at
https://www.smore.com/c78m9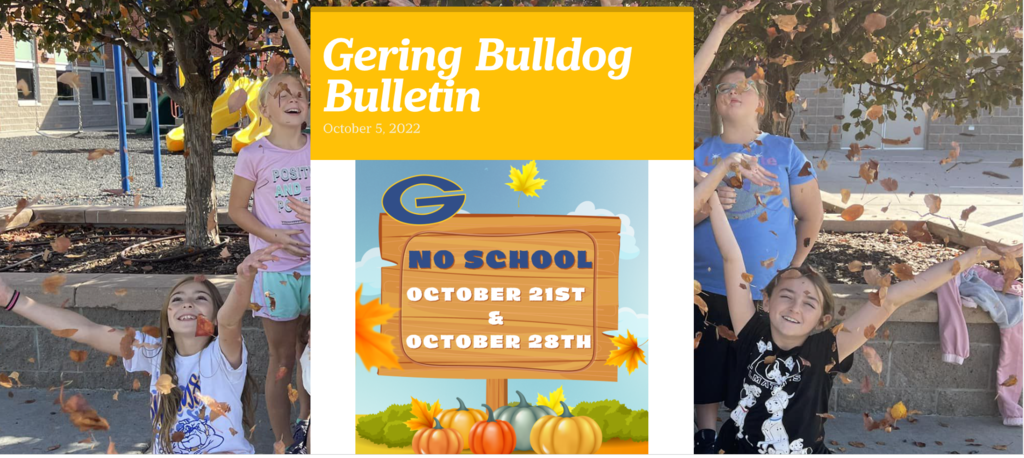 These talented Gering golfers are your B-4 District Runner-Up team! They will play in the Class B State Tournament right here at HOME on Monument Shadows Golf Course next Monday and Tuesday! Congrats Bulldogs! 💙💛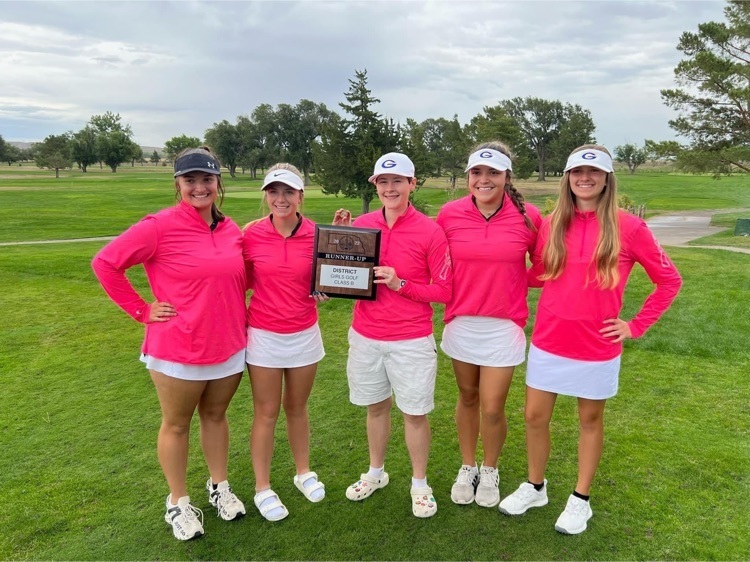 Today several GHS student leaders (along with Mr. Salomon) spent their time planting over 250 trees with NPNRD in the Cedar Canyon area recently impacted by fire. 💙💛 #GeringCommUNITY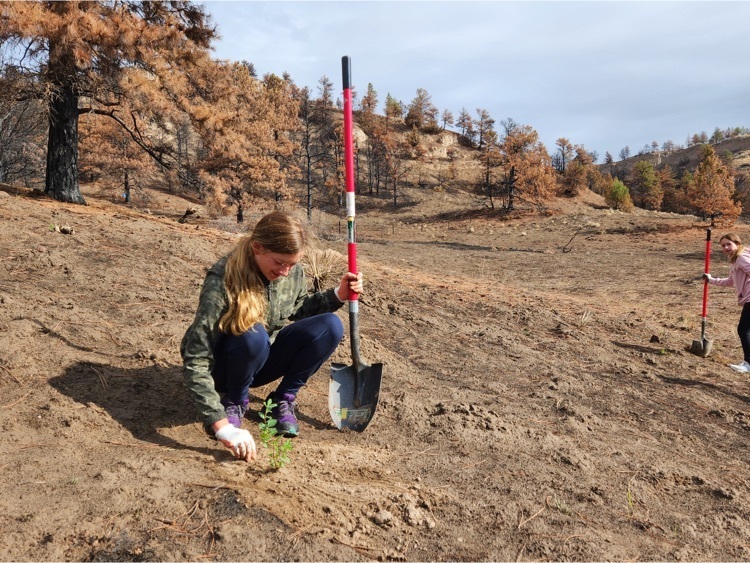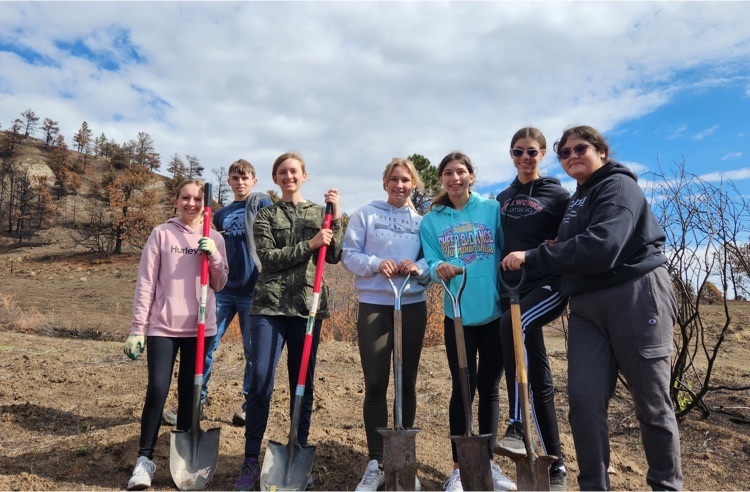 Thanks to funding through Healthy Blue Nebraska, qualifying individuals and families served through CAPWN can receive vehicle repairs/general maintenance service by from GHS Auto Technology students. Here's more info ...