Yesterday, the Class of 2022 continued a long standing tradition of serving Gering through Senior Service Day. Over 100 thank you notes written to community partners, major clean up of parks, pools, neighborhoods, and our own GHS campus. We love our Gering CommUNITY!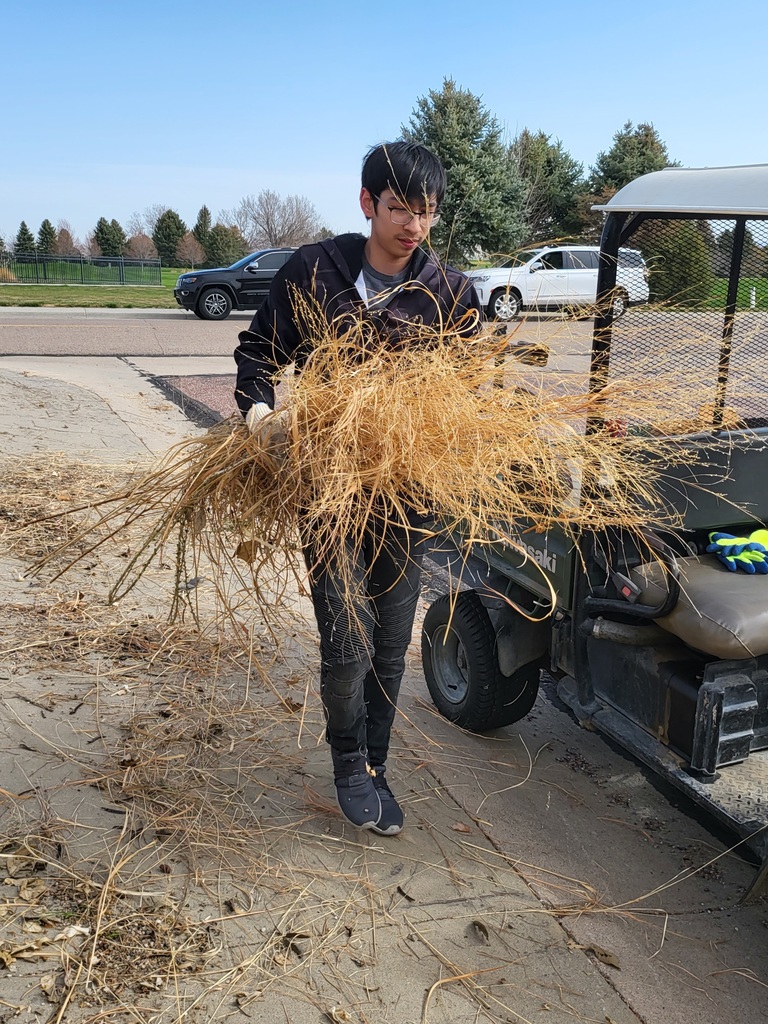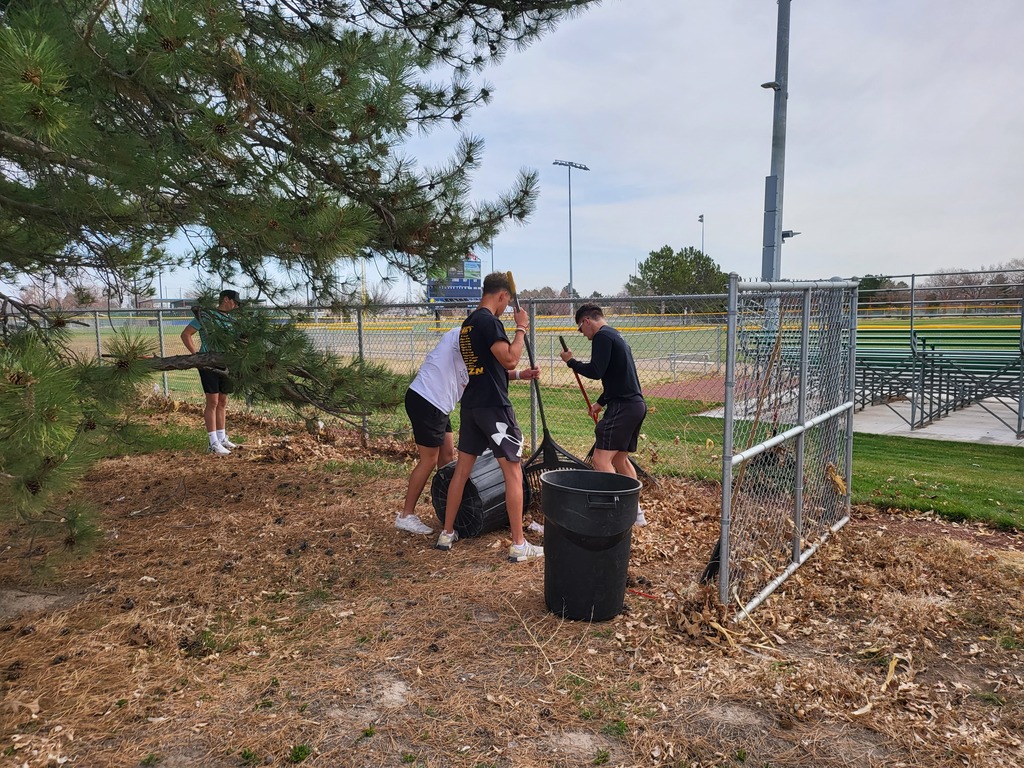 It's Prom week, Bulldogs! Gering Kiwanis is once again partnering with the GHS Booster Club to host the post-prom party! It will be held at Classic Lanes Bowling from 11:30pm to 1:30am on Saturday. Games, bowling, pool and lots of awesome prizes! Entrance is $3/person or $5/couple.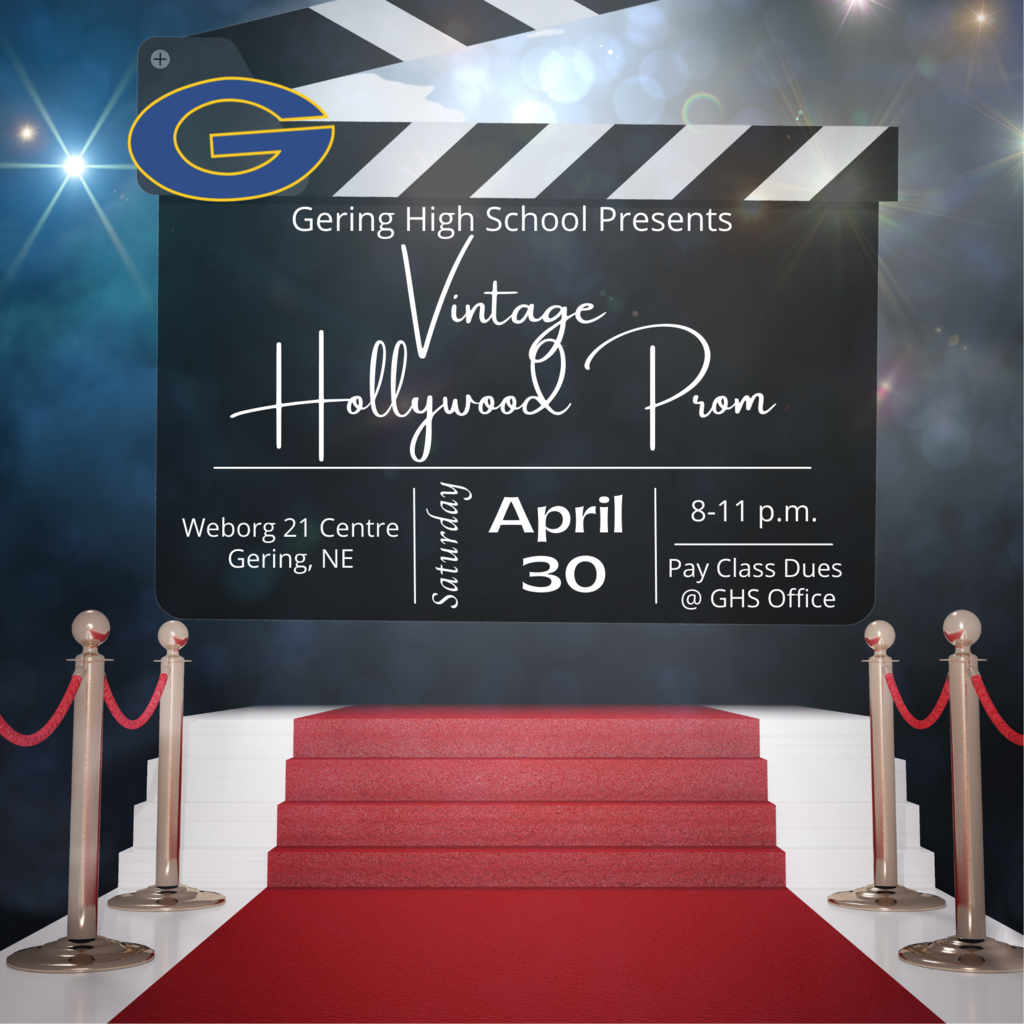 Congrats to GHS Junior, Bella Longoria! She will be the incoming Vice President of Phi Theta Kappa at Western Nebraska Community College next school year. She is the first high school CollegeNOW participant to serve WNCC PTK in this leadership role! #beBLUEandGOLD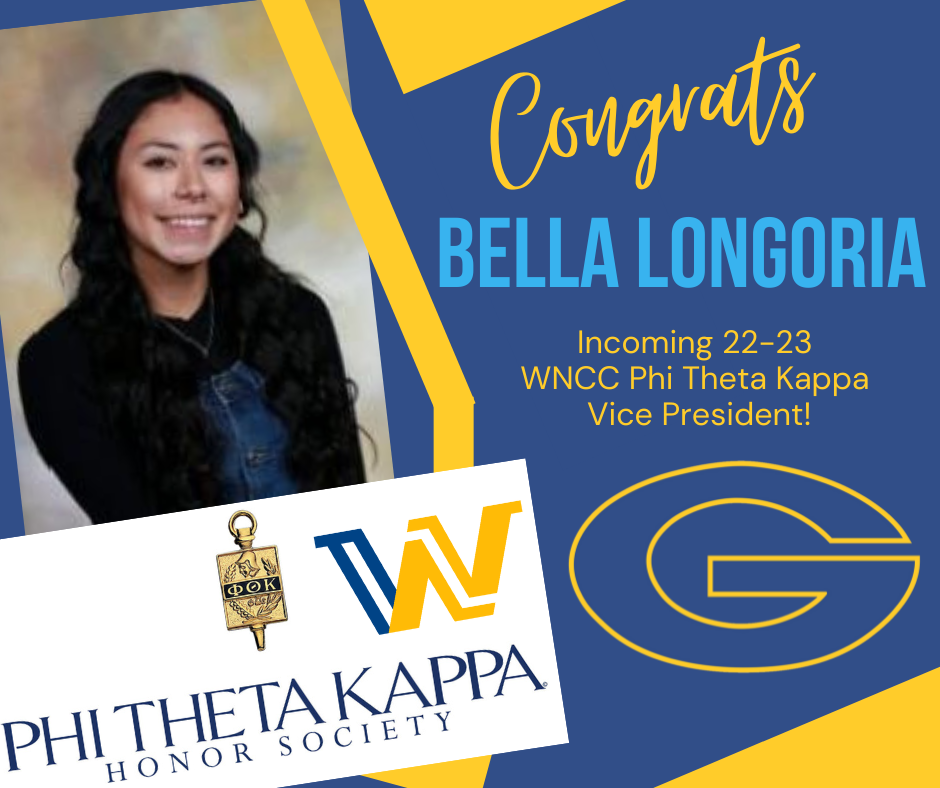 Reminder: There is No School for Gering Junior High Students ONLY tomorrow, Friday, April 22nd. We will be hosting Quiz Bowl in the morning and 5th grade orientation in the afternoon. Enjoy the weekend, Bulldogs!

It's opening night!!! Get your tickets at
www.geringschools.net
and enjoy this incredibly talented Bye Bye Birdie cast!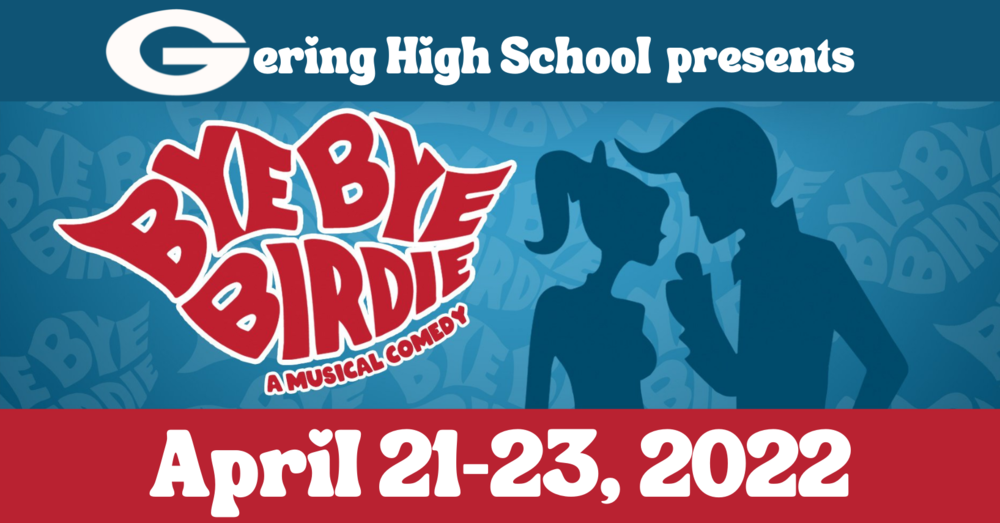 Reminder: No School Friday, April 15th through Tuesday, April 19th. We look forward to seeing students again on Wednesday, April 20th. Enjoy your break, Bulldogs!

Big day at Gering Public Schools! The Nebraska Department of Education announced today that GPS has been awarded a $155,000 Early Childhood Education Grant to expand preschool. To view the full release and for more information about enrollment visit
https://conta.cc/3rjcQwH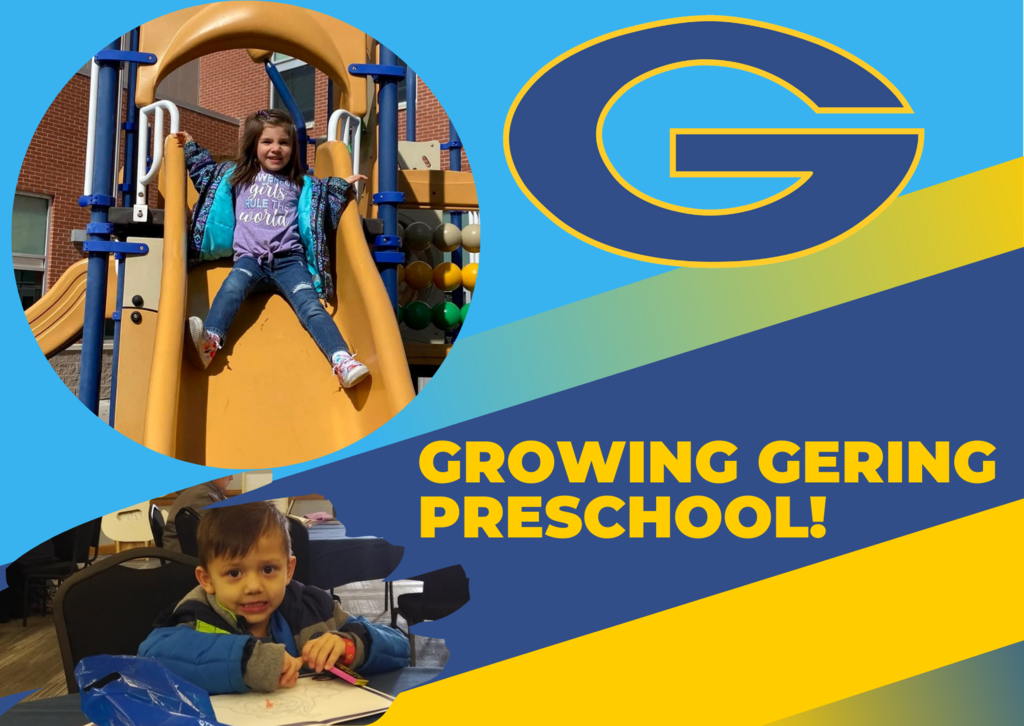 2nd place team finish and 3 golfers in the top 10 today! Way to go, Bulldogs! #beBLUEandGOLD #GeringGRIT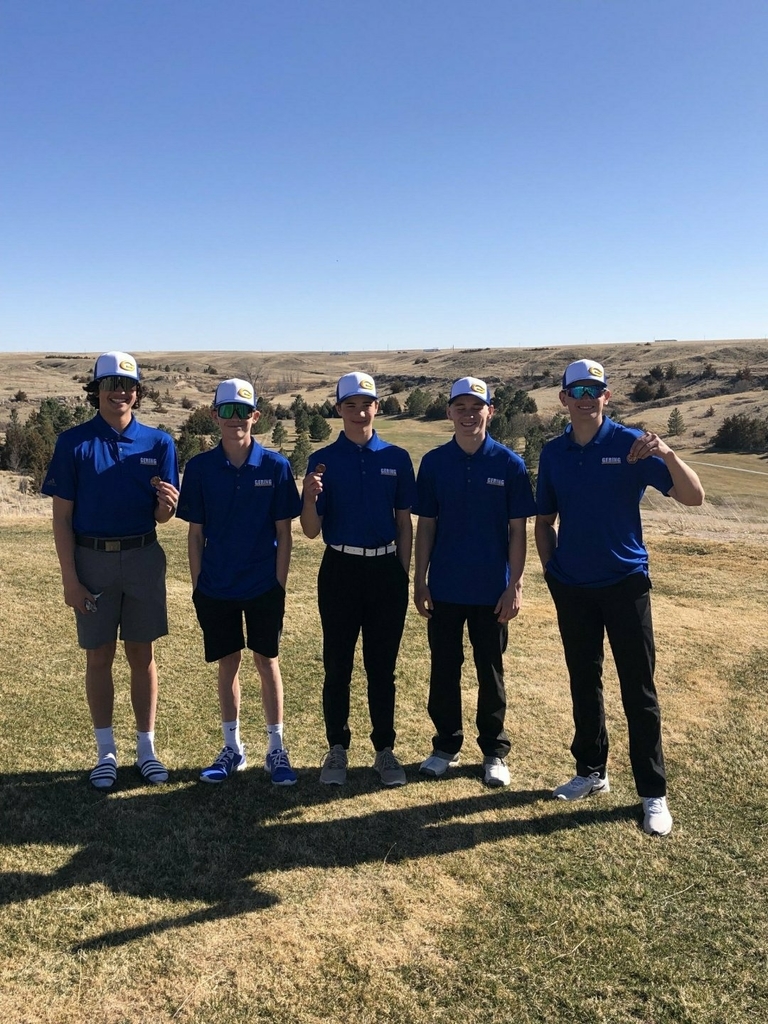 The team at GJHS looks forward to meeting next year's new families at the 5th Grade Transition Meeting tomorrow evening at GJHS! See you then, Bulldogs!

Lights, Camera, Action ... Bulldogs! Check out all the information you'll need to know for the GHS Vintage Hollywood Jr/Sr Prom.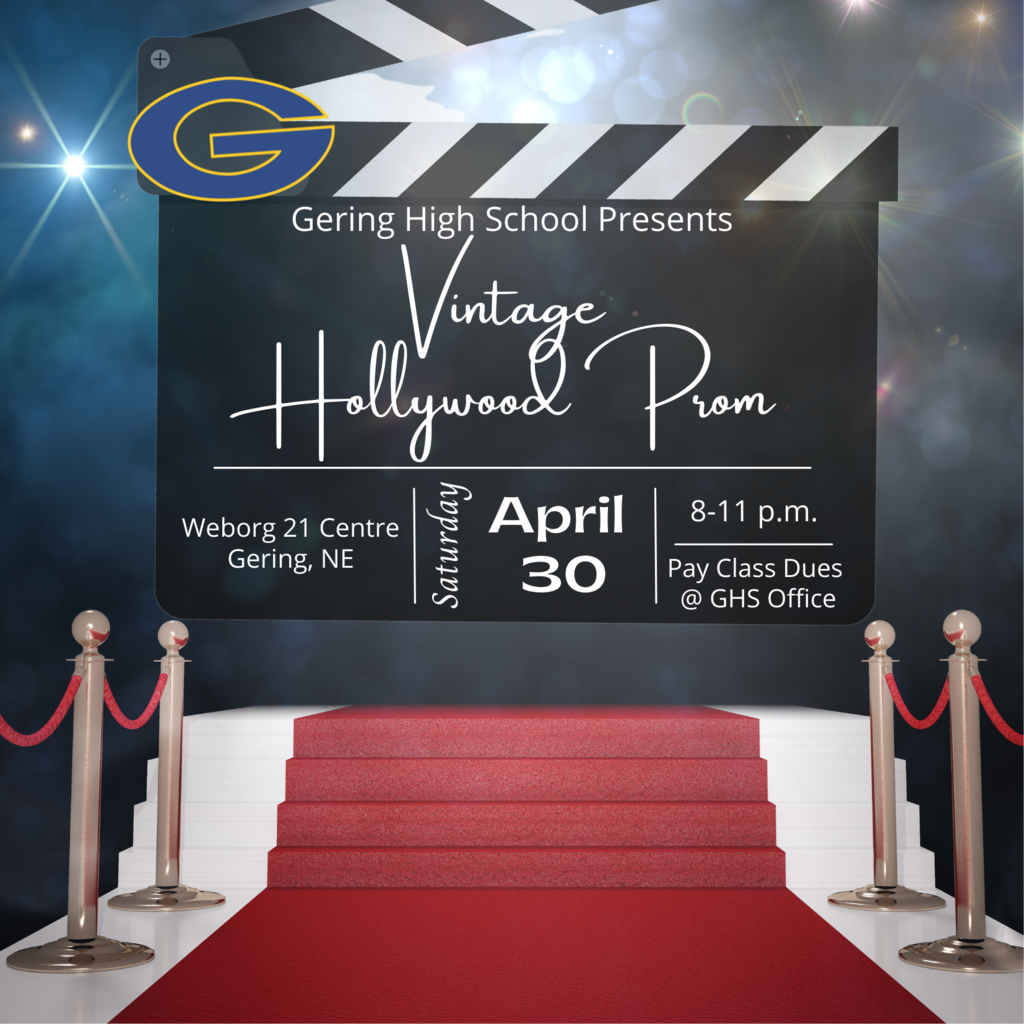 It may be April Fool's Day but we're not joking ... graduation season is just around the corner! We have a quick snapshot of upcoming senior events/activities for the Class of 2022 and their families. Save the dates and mark calendars now, Bulldogs ...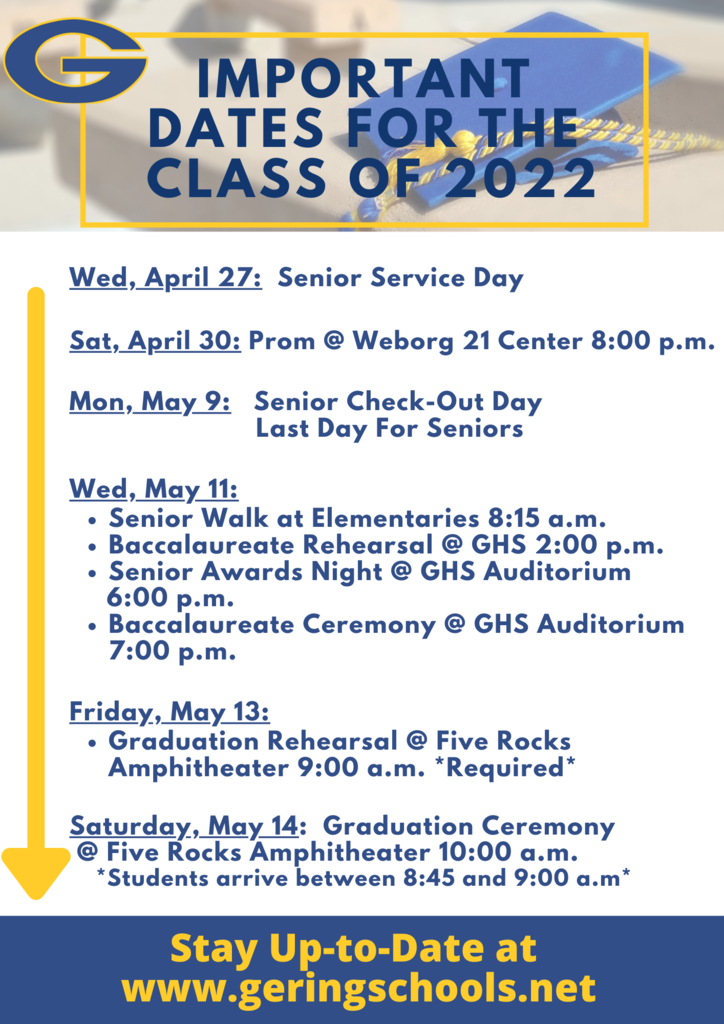 One week countdown, Bulldogs! The GJHS team looks forward to connecting with 5th grade families next Thursday evening! #beBLUEandGOLD #GeringGRIT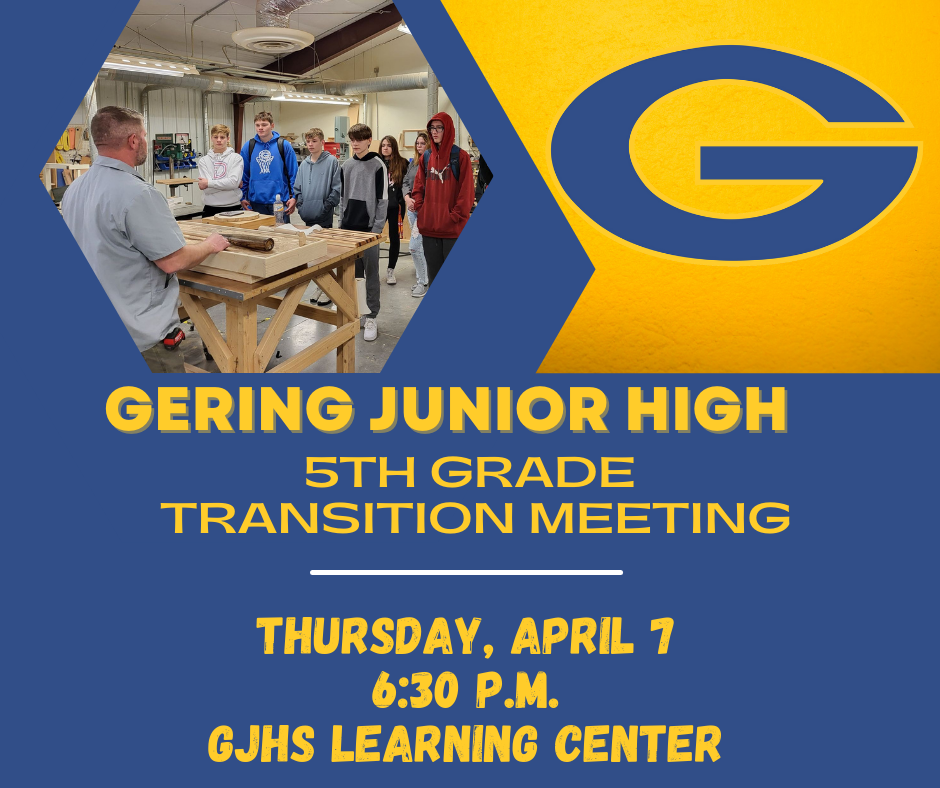 Congrats to the Bulldogs recently recognized by the NSAA as Academic All-State in winter activities. #beBLUEandGOLD #GeringGRIT

We had a full house and a LOT to celebrate last night at the Board of Education Meeting. State Wrestling Champions, State Speech Team Runner-Up, great citizenship displayed by our Basketball Team and more! We congratulate these outstanding students and coaches!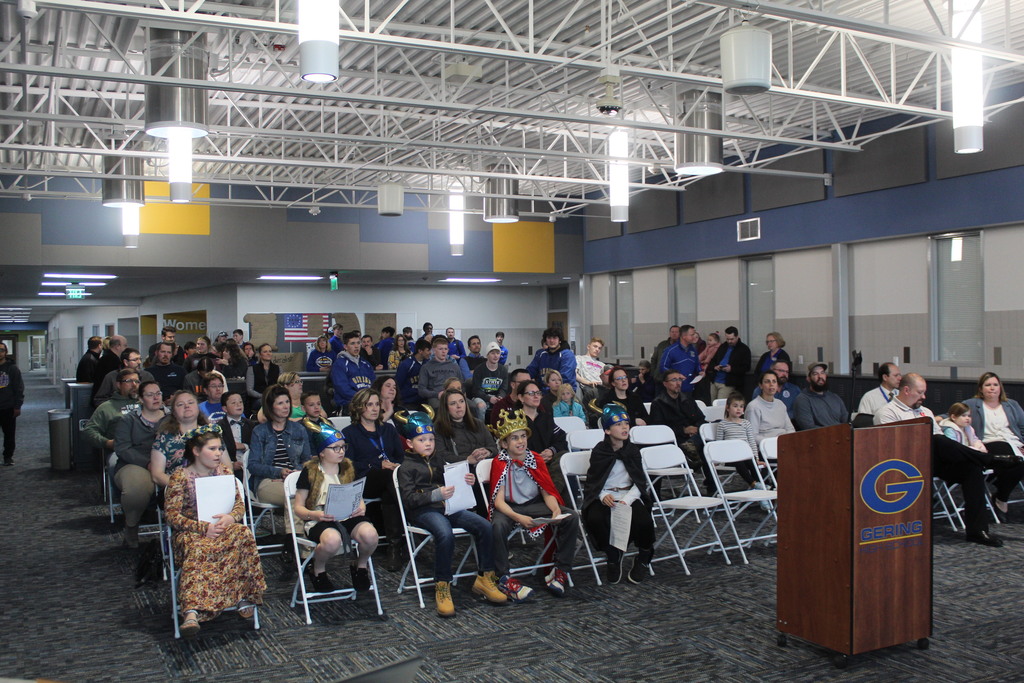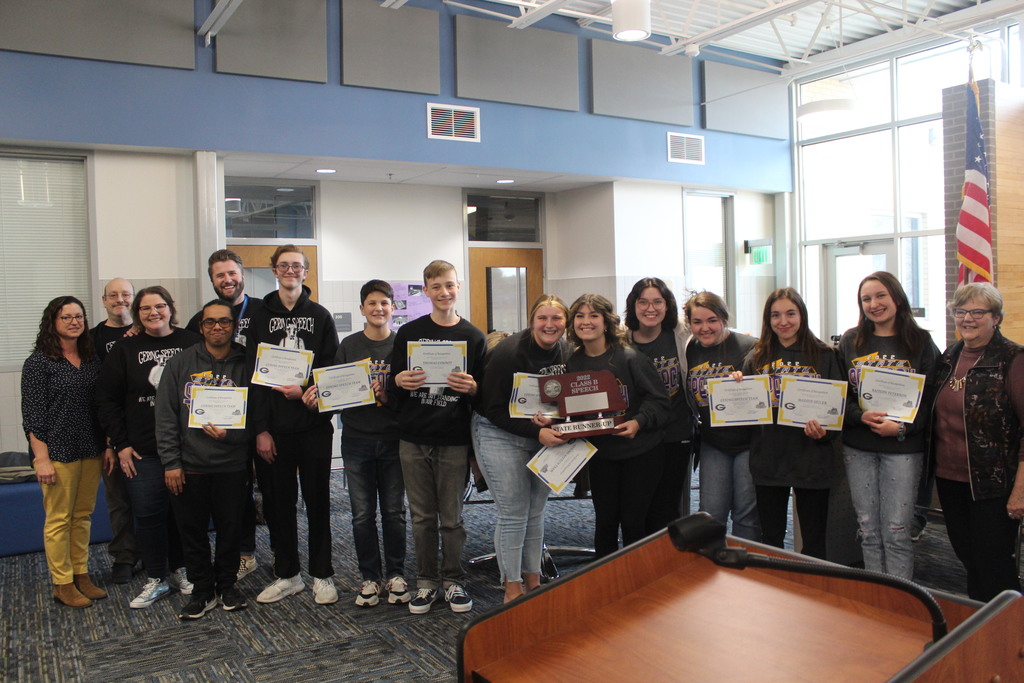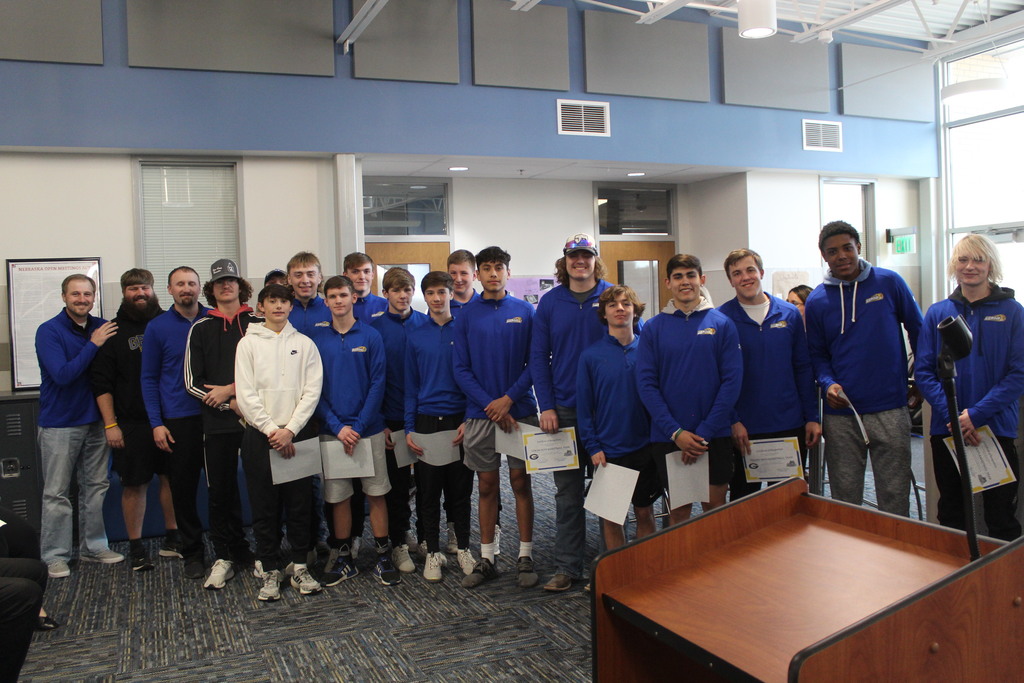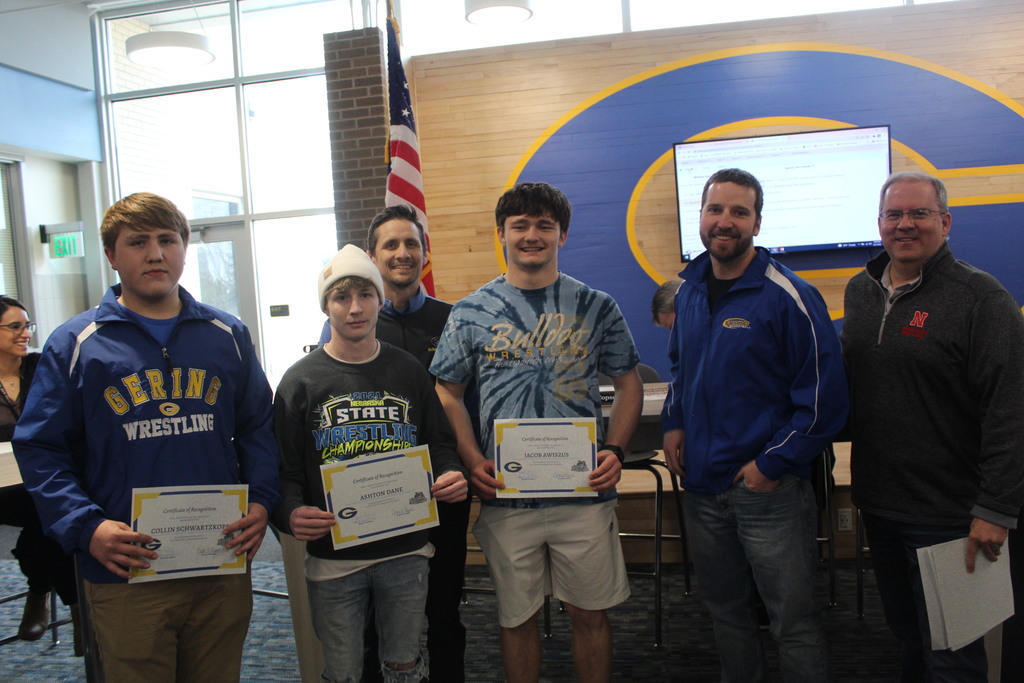 From vikings to royalty and the renaissance, Geil Elementary students provided a fantastic immersive update of their classroom learning during the Board of Education Meeting last night! We love to see this joy in education, Geil Bulldogs! #beBLUEandGOLD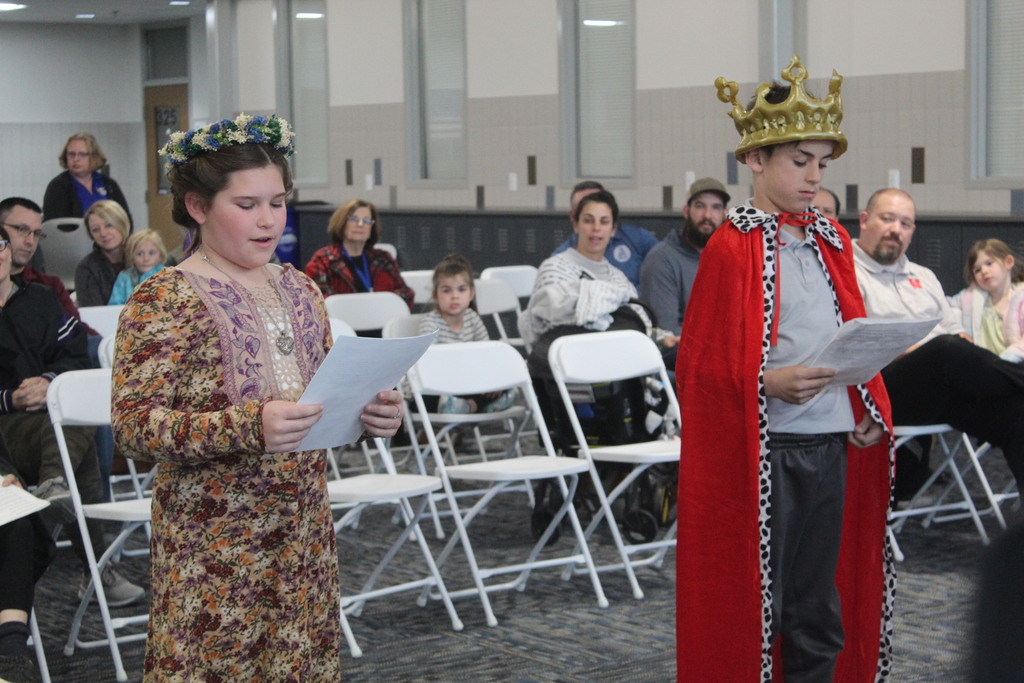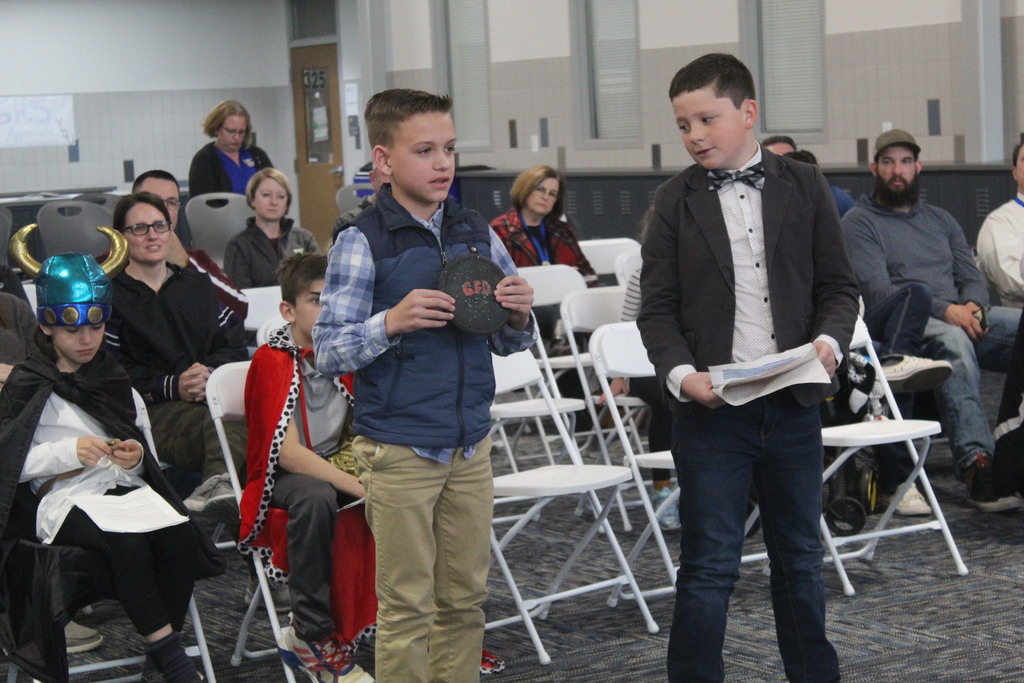 After a stellar season, we are thrilled to congratulate our Gering Bulldogs - Class B State Speech Runner-Up! Way to go, Bulldog Speech Team & Coaches! #beBLUEandGOLD #GeringGRIT

Best of luck to our Bulldogs as they participate in State Speech today in Kearney! #beBLUEandGOLD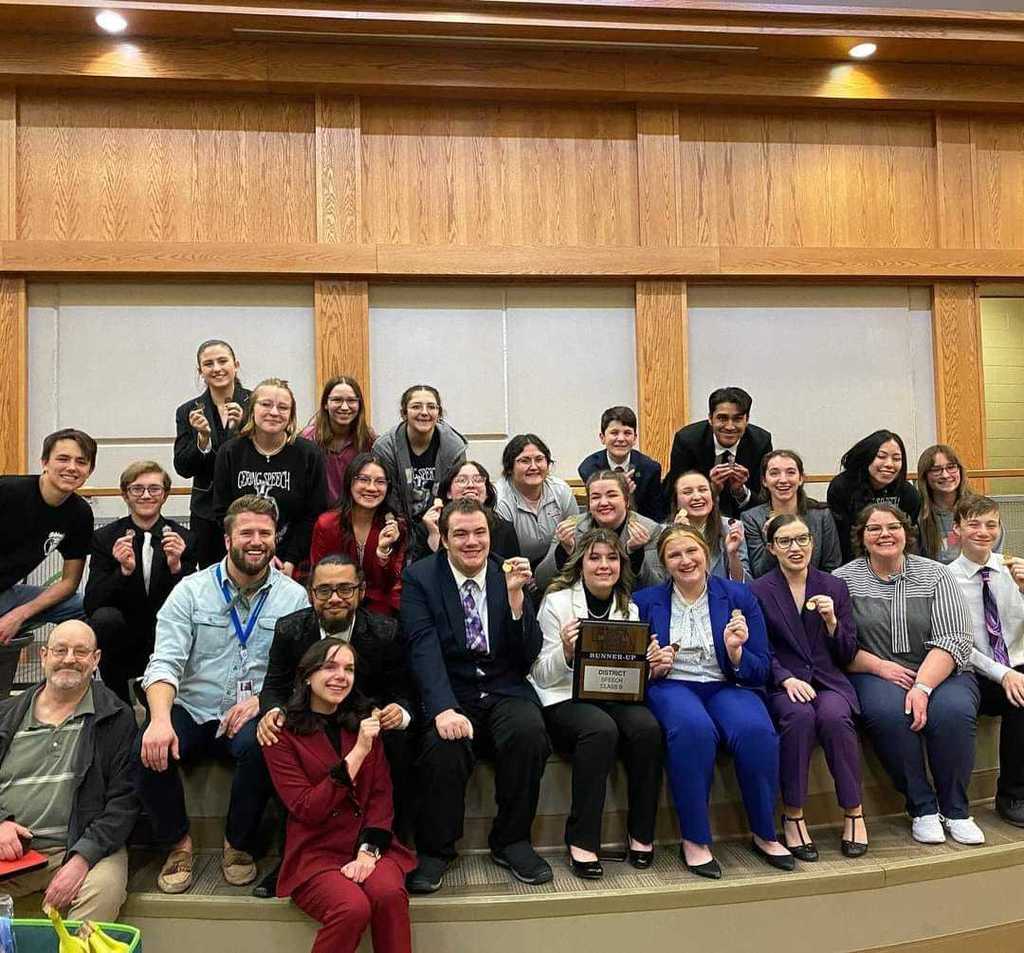 Bulldog families: Reminder there is NO SCHOOL for students Wednesday, March 16 through Friday, March 18. We look forward to seeing students again on Monday, March 21. Have a nice break, Bulldogs!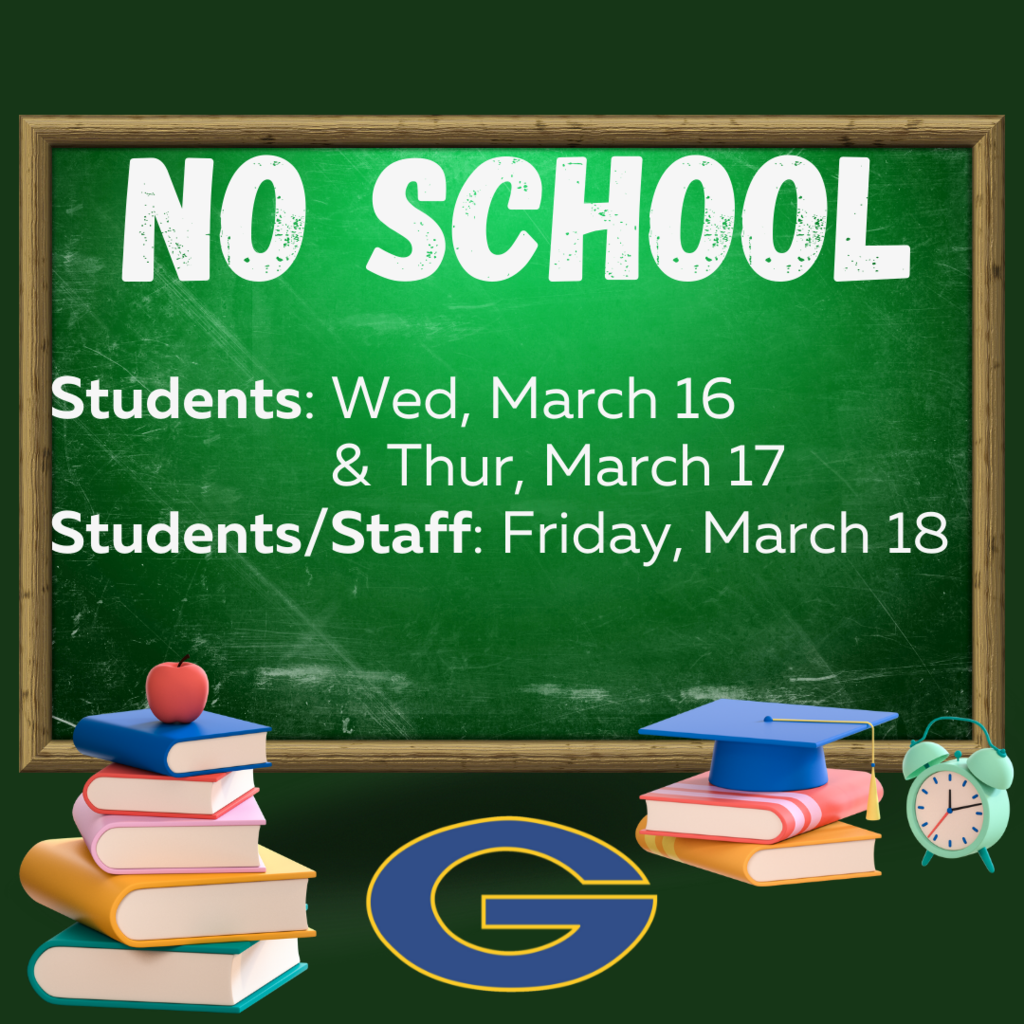 Congrats to Carson Scholar, Natalie Peterson! Natalie is a freshman at GHS selected as a Carson Scholar due to leadership she's demonstrated academically and through community service. Way to go, Natalie! #beBLUEandGOLD

Good luck to all of our HOSA students participating at the State Convention in Omaha!