The online registration site is down at this time. We have reached out regarding an approx. time on repair....they are unsure at this time. If you are unable to register your student for fall activities, please call me at 308-633-4370 so we are able to keep track of communication to help out the coaches. Thanks!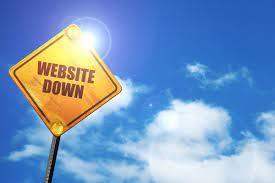 It's time to kick into high gear, GHS Bulldogs! Fall practice begins Monday, August 8th. Let's rock the #GeringGRIT this season! Questions - call 633-4370

We look forward to seeing our Bulldog students very soon and welcoming new families to GPS! Please take a few minutes to review several district updates including information about our 22-23 Safe Schools Roadmap, upcoming changes to our bus transportation model, and reminders about upcoming events at
https://www.smore.com/0xcn8

The High School Fall sports meeting was a great success. You still have time to get your physicals turned in if you're having difficulties uploading them. Bring them to the High School and we can upload them for you. While you're here, don't forget to get your activity pass for the year. Family is $150.00, Adults are $75.00, and Students are $25.00.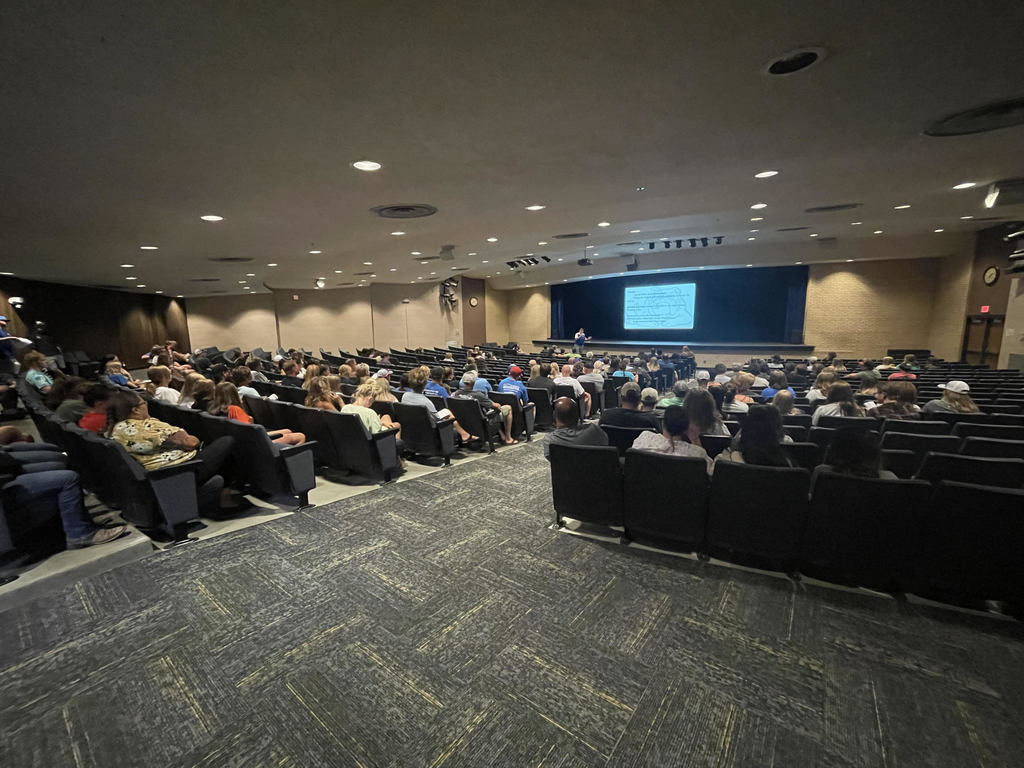 SAVE THE DATE: 2022-23 Orientation & Open House Schedule *Please note the GHS Dual Credit Orientation is for GHS students taking dual credit courses on the WNCC campus OR taught by a GHS instructor.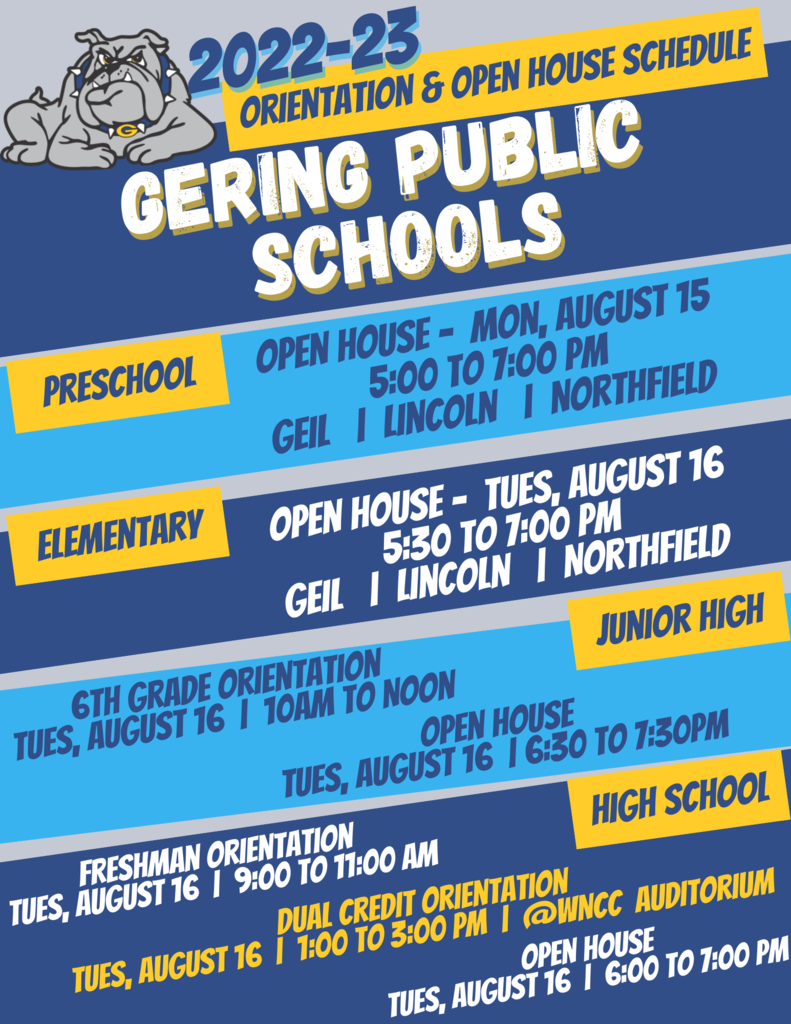 Mark your calendars! Next week, Tuesday, August 2nd, there will be a fall sports meeting at the high school at 7:00 pm. Parents and athletes please plan on attending. You will also be able to purchase your activity passes that evening.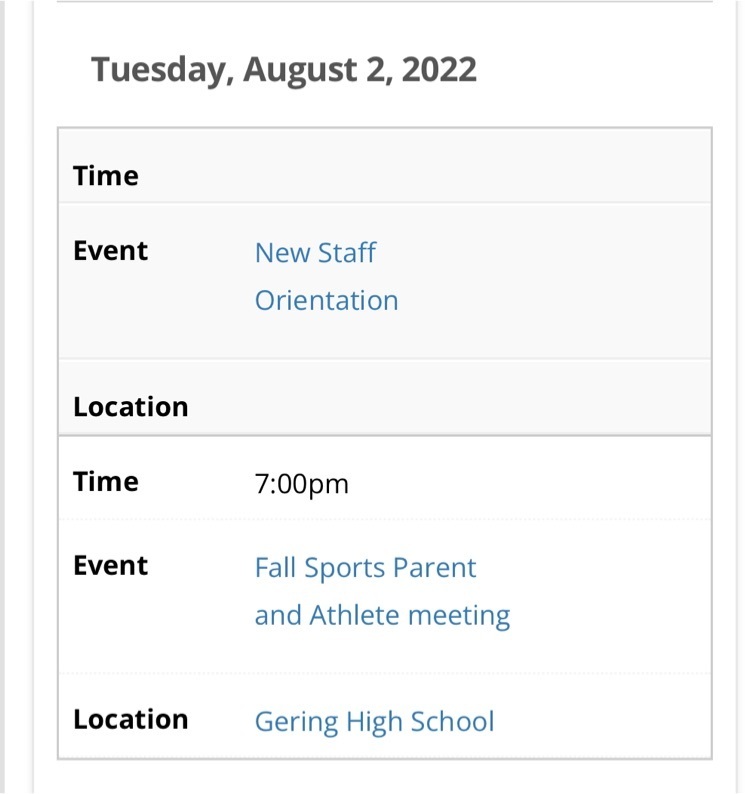 The 2022-2023 fall sports registration is now open. If you have any questions or concerns about the online registration, call the activities office at 308-633-4370.

Congratulations to the following athletes on medaling at the State track meet!! Madi Seiler--3rd in the 3200, 6th in the 800 Gabby Moreno--8th in the Long Jump.
Gering High School Summer School Summer School Orientation is Monday, May 23rd at 9 a.m.. Summer School will start Tuesday, May 24th from 8 am to 12 pm in the High School Commons. If you have any questions, please call the front office.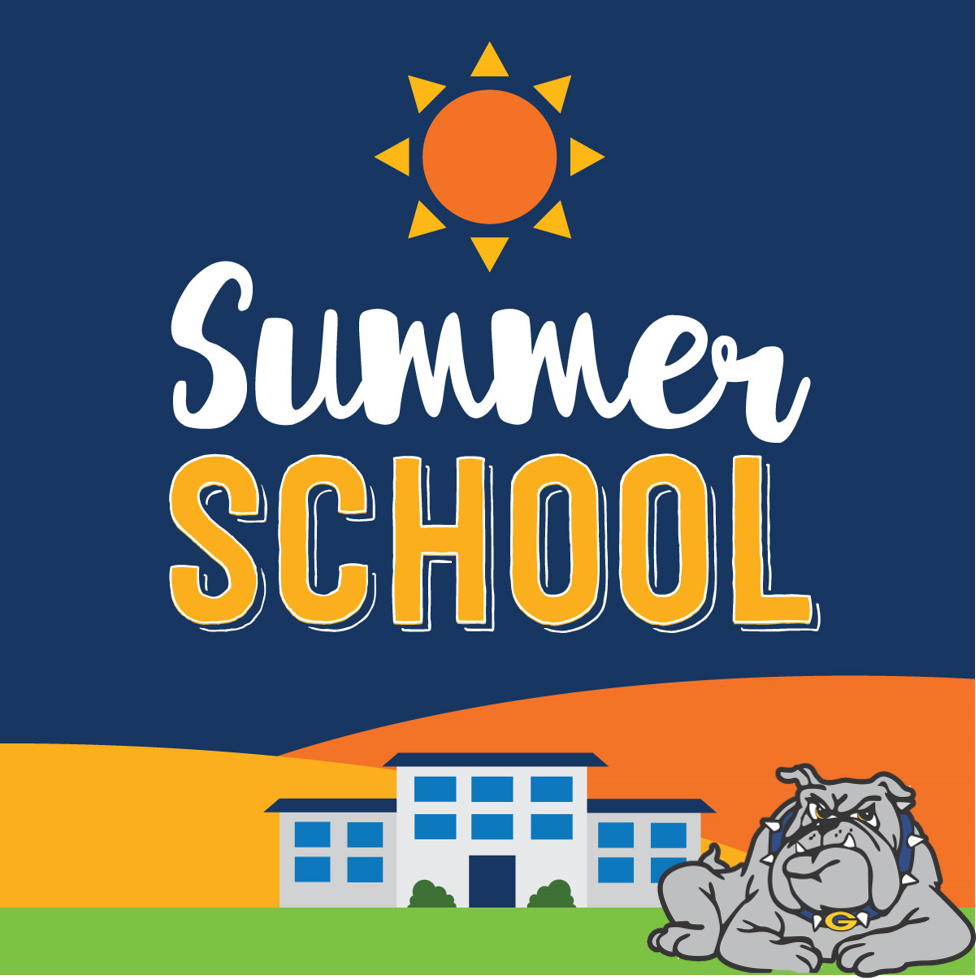 Congratulations to John Maser for placing 8th at district golf yesterday and qualifying for the state tournament. State golf will be held at the Scottsbluff Country Club next Tuesday and Wednesday.

We hope our nurse, Tiffany Leetch, had a wonderful nurses week. We can't run this school without your care and dedication to the students. Thank you for all you do, day after day.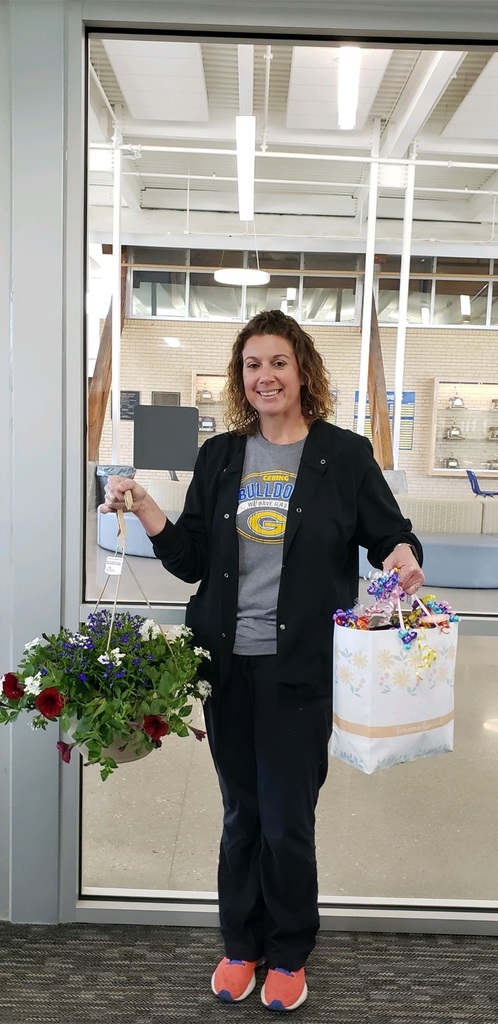 A note from our Math Club Coaches: The following students placed in the top 5 at Rapid City School of Mines West River Math competition today with over 500 students competing: Wyatt Soule 2nd in masters division Guri Hayer 2nd in advanced division Zephaniah Henderson 2nd in Algebra 2 Quinton Robbins 4th in Geometry Kane Matheson 2nd in Geometry

Congratulations to Ella Thomas for her 4th place win at State Journalism in Sports writing!

It's Prom week, Bulldogs! Gering Kiwanis is once again partnering with the GHS Booster Club to host the post-prom party! It will be held at Classic Lanes Bowling from 11:30pm to 1:30am on Saturday. Games, bowling, pool and lots of awesome prizes! Entrance is $3/person or $5/couple.

State FFA results from last week!! Each competition had approximately 200-300 competitors from across the state. Ag Mechanics Team -Kaden Bohnsack: White Ribbon -Other members included: Austin Wiedeman, Austin Rahmig, and Logan Schleicher Farm Business Management Team: White Ribbon -Chance Rahmig: Red Ribbon -Trace Leetch: White Ribbon -Other members: Hadlee Peterson and Carter Shimic Senior Livestock Judging Team -Katelyn Shimic: White Ribbon -Chance Rahmig: White Ribbon -Other members: Mary Thomas and Briana Kessler Junior Livestock Judging -Austin Rahmig: White Ribbon -Other members: Austin Wiedeman, Trace Leetch, and Carter Shimic

A note from Coach Ron Swank: Gering Girls Tennis rebounded from losing Matches to Kearney and Kearney Catholic, Monday, to finish 6th in the Lexington Invite today. #2 Doubles Jaylei Cervantes and Aria Schneider went 5-2 today. Maia Swan and Cami Newman went 2-5 at 1 Singles and 2 Singles respectively.

It may be April Fool's Day but we're not joking ... graduation season is just around the corner! We have a quick snapshot of upcoming senior events/activities for the Class of 2022 and their families. Save the dates and mark calendars now, Bulldogs ...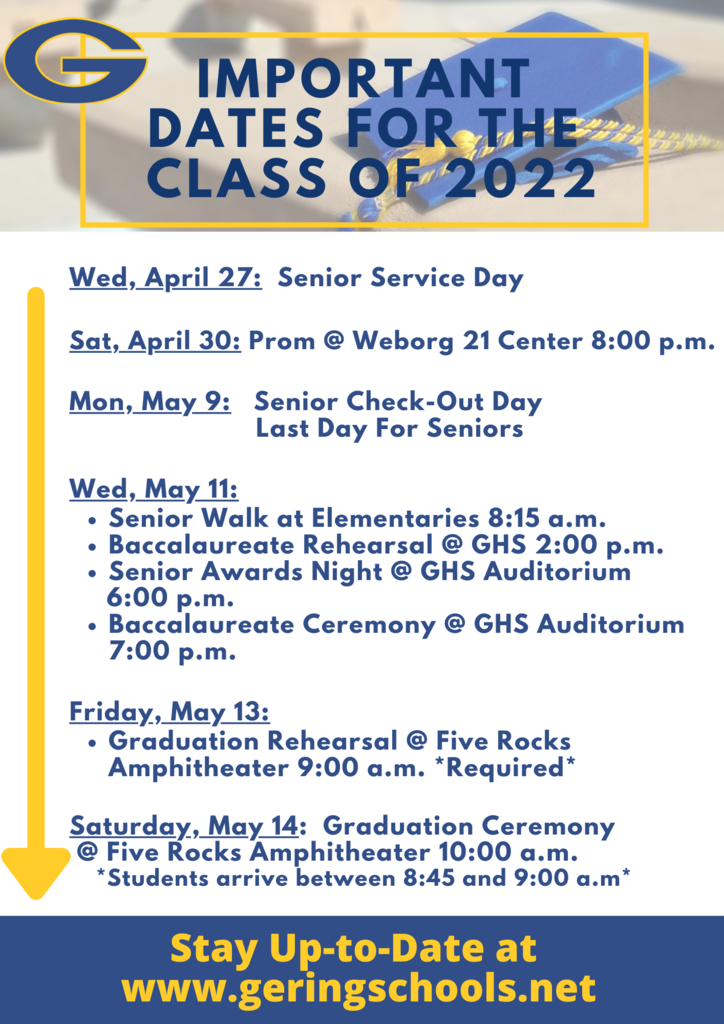 Results from the weekend's golf invite at North Platte