Congratulations to the following athletes on medaling at the State track meet!! Madi Seiler--3rd in the 3200, 6th in the 800 Gabby Moreno--8th in the Long Jump.
Gering High School Summer School Summer School Orientation is Monday, May 23rd at 9 a.m.. Summer School will start Tuesday, May 24th from 8 am to 12 pm in the High School Commons. If you have any questions, please call the front office.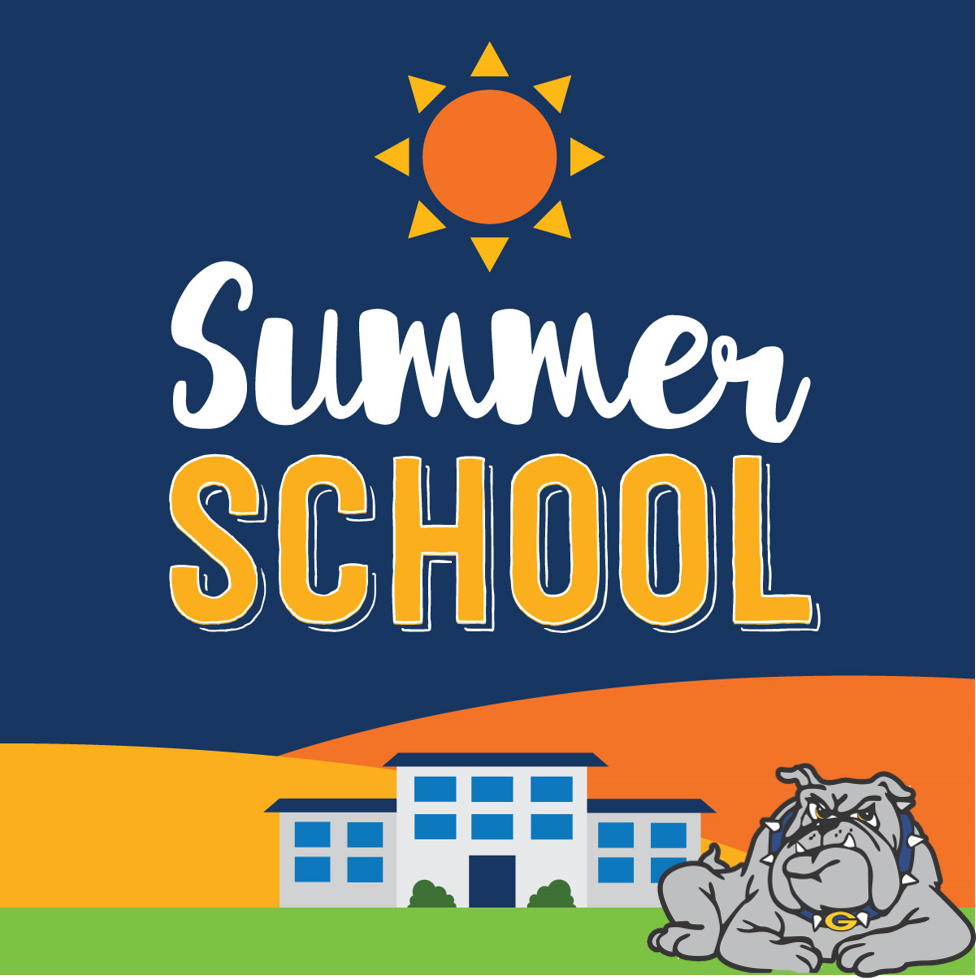 Congratulations to John Maser for placing 8th at district golf yesterday and qualifying for the state tournament. State golf will be held at the Scottsbluff Country Club next Tuesday and Wednesday.

We hope our nurse, Tiffany Leetch, had a wonderful nurses week. We can't run this school without your care and dedication to the students. Thank you for all you do, day after day.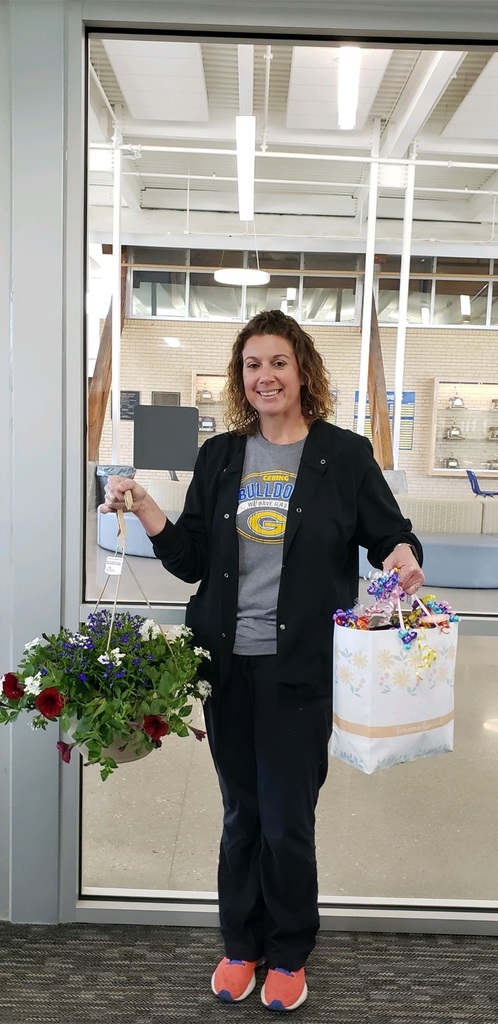 A note from our Math Club Coaches: The following students placed in the top 5 at Rapid City School of Mines West River Math competition today with over 500 students competing: Wyatt Soule 2nd in masters division Guri Hayer 2nd in advanced division Zephaniah Henderson 2nd in Algebra 2 Quinton Robbins 4th in Geometry Kane Matheson 2nd in Geometry

Congratulations to Ella Thomas for her 4th place win at State Journalism in Sports writing!

It's Prom week, Bulldogs! Gering Kiwanis is once again partnering with the GHS Booster Club to host the post-prom party! It will be held at Classic Lanes Bowling from 11:30pm to 1:30am on Saturday. Games, bowling, pool and lots of awesome prizes! Entrance is $3/person or $5/couple.

State FFA results from last week!! Each competition had approximately 200-300 competitors from across the state. Ag Mechanics Team -Kaden Bohnsack: White Ribbon -Other members included: Austin Wiedeman, Austin Rahmig, and Logan Schleicher Farm Business Management Team: White Ribbon -Chance Rahmig: Red Ribbon -Trace Leetch: White Ribbon -Other members: Hadlee Peterson and Carter Shimic Senior Livestock Judging Team -Katelyn Shimic: White Ribbon -Chance Rahmig: White Ribbon -Other members: Mary Thomas and Briana Kessler Junior Livestock Judging -Austin Rahmig: White Ribbon -Other members: Austin Wiedeman, Trace Leetch, and Carter Shimic

A note from Coach Ron Swank: Gering Girls Tennis rebounded from losing Matches to Kearney and Kearney Catholic, Monday, to finish 6th in the Lexington Invite today. #2 Doubles Jaylei Cervantes and Aria Schneider went 5-2 today. Maia Swan and Cami Newman went 2-5 at 1 Singles and 2 Singles respectively.

It may be April Fool's Day but we're not joking ... graduation season is just around the corner! We have a quick snapshot of upcoming senior events/activities for the Class of 2022 and their families. Save the dates and mark calendars now, Bulldogs ...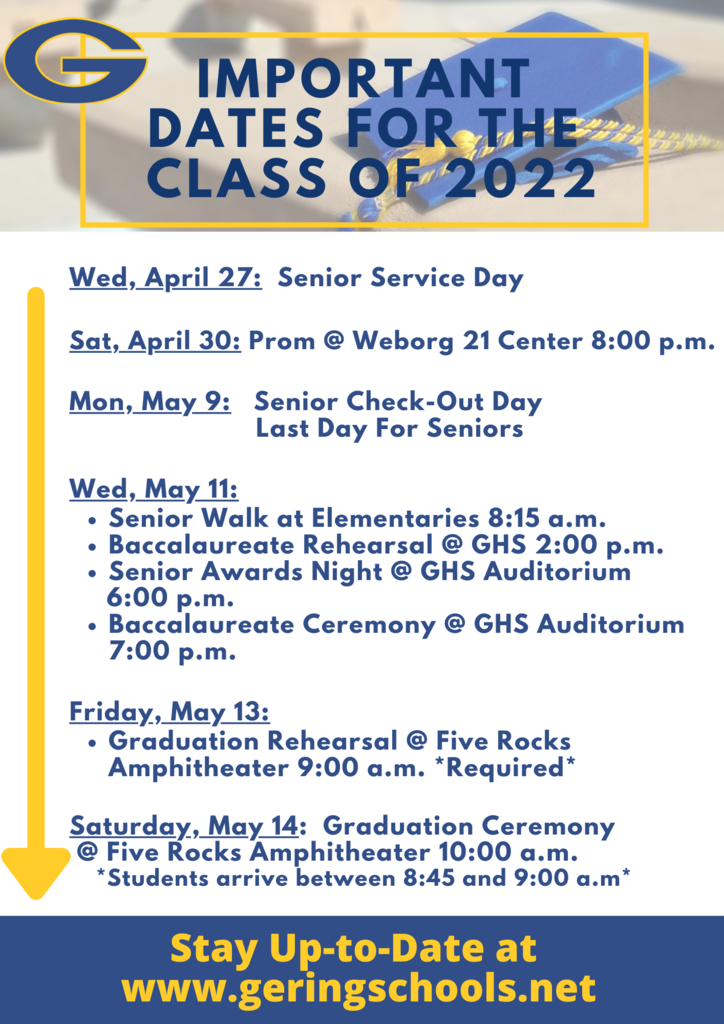 Results from the weekend's golf invite at North Platte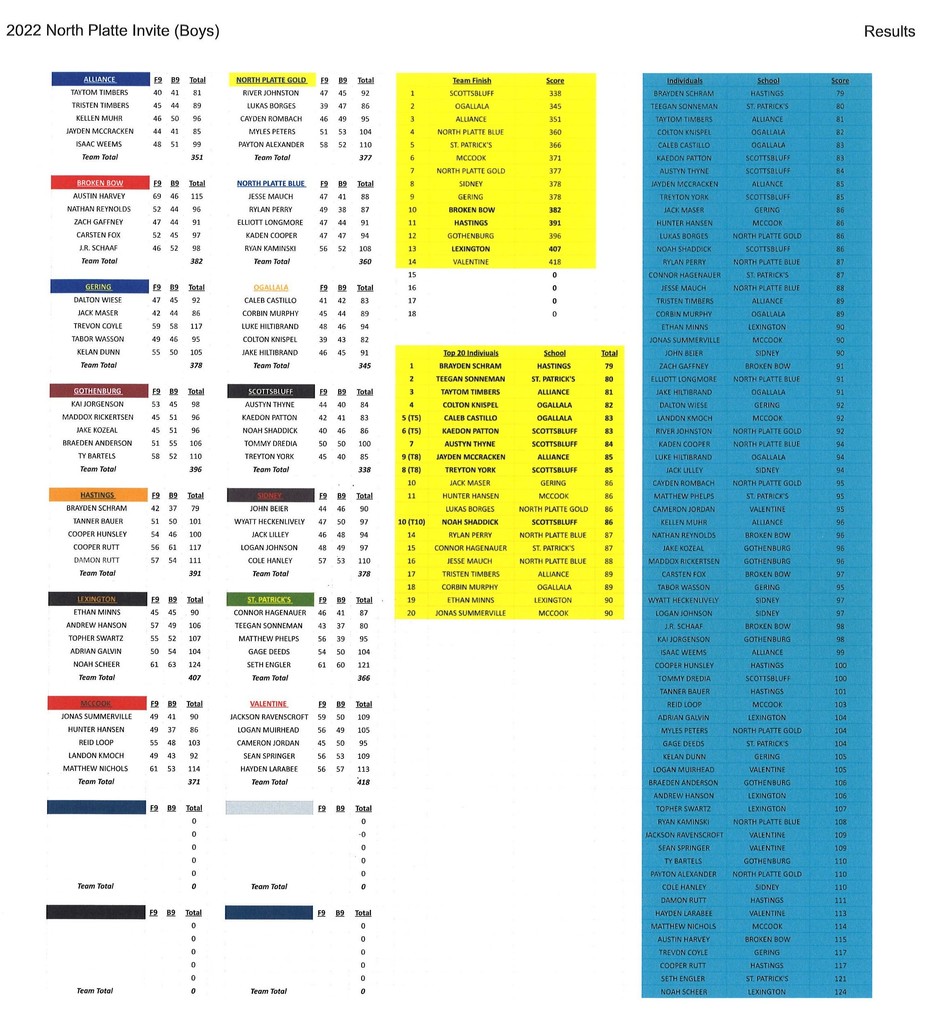 Congrats to our Girls Tennis Team....a note from Coach Swank: Gering edged Ogalalla 5-4. We had many close matches and Hannah Walker & Aria Schneider both won their matches in Tiebreakers. That turned out to be the difference. Camille Newman won both her 2 Singles and 3 Doubles matches.

8 Gering DECA students earned medals at the state conference March 17th & 18th in Lincoln. Top Finishes: 1st Place – Alexis Thompson, Katelyn Shimic - Independent Business Plan 2nd Place – Brandon Jensen – Marketing Communications 2nd Place – Max Schlothauer – Hospitality and Tourism Professional Selling Other top 8 finishes 5th Olivia Leypoldt – Quick Serve Restaurant Management 6th Colin Anderson – Automotive Services Marketing 7th Kaden Bohnsack – Business Services Marketing 7th Katelyn Shimic – Human Resources Management 8th Abby Brady – Apparel and Accessories Marketing The following students have accepted their invite to attend the international career development conference in Atlanta, Georgia in April Alexis Thompson, Katelyn Shimic, and Olivia Leypoldt.

Congratulations to our speech team on being Class B State Runner-up!! Also congratulations to those students who medaled. Wyatt Soule, Serious Prose, 6th Kaitlyn Peterson, Serious Prose, State Champion Kaitlyn Peterson, Persuasive, 3rd Maddie Seiler, Informative, 2nd Hannah Boyd, Humorous Prose, 3rd Evan Fuller, Thomas Connot, Hannah Boyd, Abby Prohs, and Autumn Elsen, OID, 4th

State Speech update!!! Some of the events today are being livestreamed over the NFHS network. Also the awards ceremony will be livestreamed over Nebraska Public Media To access either of these go to
www.nsaahome.org
. Click on Activities menu and select speech. Then select State Championships and State Championship Headquarters.

Here are our members that placed at state and qualified for internationals! Guri Hayer - medical math Madison Herbel - Physical Therapy Hannah Boyd - Vet science We also entered a team in a digital anatomy tournament and they placed 3rd! The members of this team are: Madison Herbel, Guri Hayer, Hannah Boyd, Monae Castro-Saenz, and Hannah Walker.

Congrats to our Quiz Bowl teams for placing 2nd and 4th today at Bayard!! On the Gering A team was Wyatt Soule, Victoria Christophersen, Guri Hayer, Lucas Moravec, and Alec Sibal. Gering B was Mitch Moravec, Dominic Marostica, Savannah Baird, and Harley Kreiling. We had 4 Bulldogs on the All-Tourney Team: Alec, Wyatt, Victoria, and Dominic. Bayard A--680 Gering A--600 Mitchell A--570 Gering B--520 Leyton A--380 Bayard B--320 Mitchell B--280 Leyton B--240 All Tournament Team Zane Blomenkamp Bennett Lebruska Alec Sibal Dominic Marostica Wyatt Soule Victoria Christophersen Hunter Miller Kierra Miller
Parent Teacher Conferences will be IN PERSON by appointments: Monday, March 14th, from 3:45 p.m. to 8:15 p.m. Tuesday March 15th, from 3:45 p.m. to 6:45 p.m. To schedule your conferences, click the link and then select your student(s) teachers and times:
https://ptcfast.com/schools/Gering_High_School