The team at GJHS looks forward to meeting next year's new families at the 5th Grade Transition Meeting tomorrow evening at GJHS! See you then, Bulldogs!

Lights, Camera, Action ... Bulldogs! Check out all the information you'll need to know for the GHS Vintage Hollywood Jr/Sr Prom.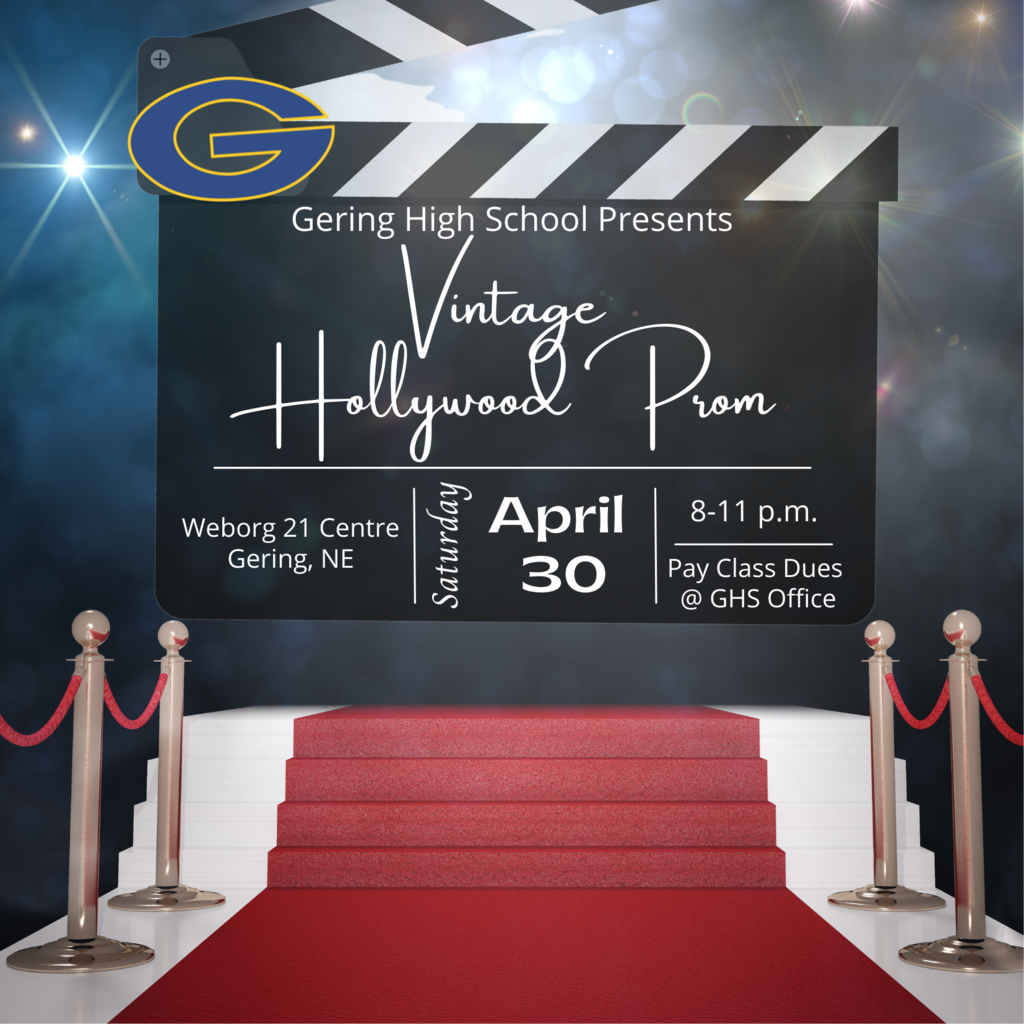 It may be April Fool's Day but we're not joking ... graduation season is just around the corner! We have a quick snapshot of upcoming senior events/activities for the Class of 2022 and their families. Save the dates and mark calendars now, Bulldogs ...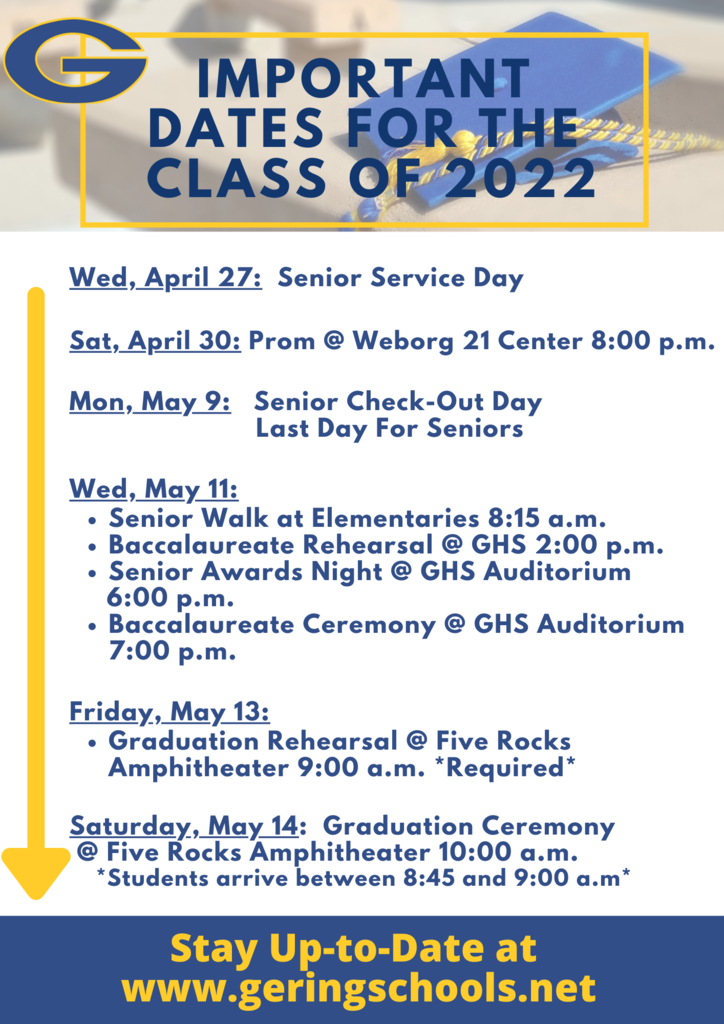 One week countdown, Bulldogs! The GJHS team looks forward to connecting with 5th grade families next Thursday evening! #beBLUEandGOLD #GeringGRIT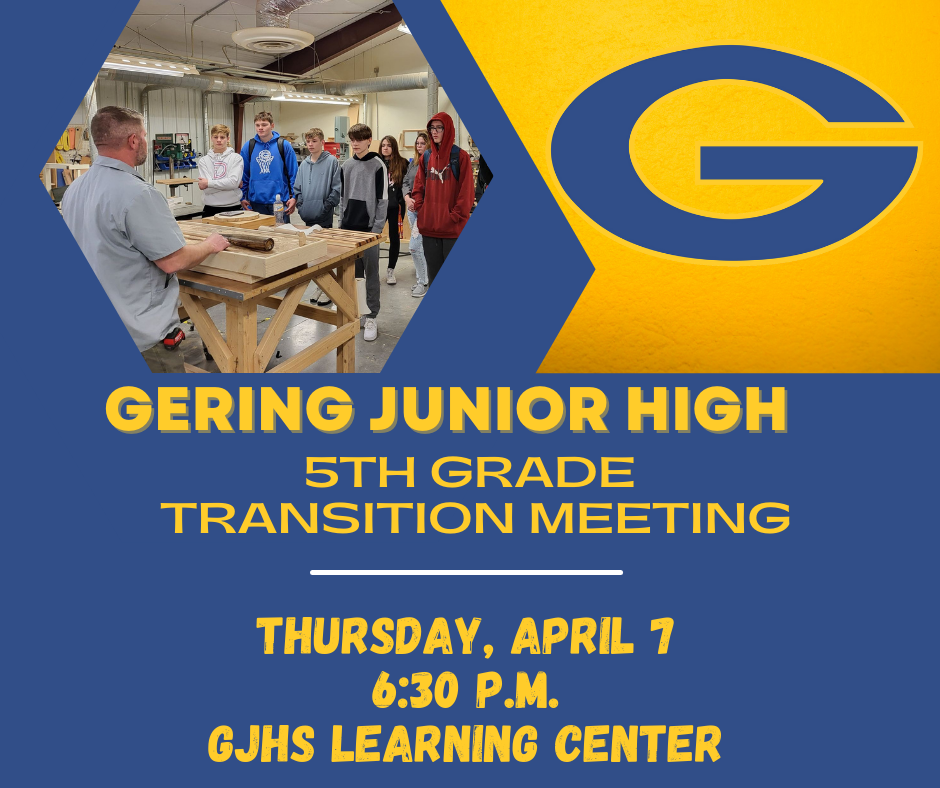 Congrats to the Bulldogs recently recognized by the NSAA as Academic All-State in winter activities. #beBLUEandGOLD #GeringGRIT

We had a full house and a LOT to celebrate last night at the Board of Education Meeting. State Wrestling Champions, State Speech Team Runner-Up, great citizenship displayed by our Basketball Team and more! We congratulate these outstanding students and coaches!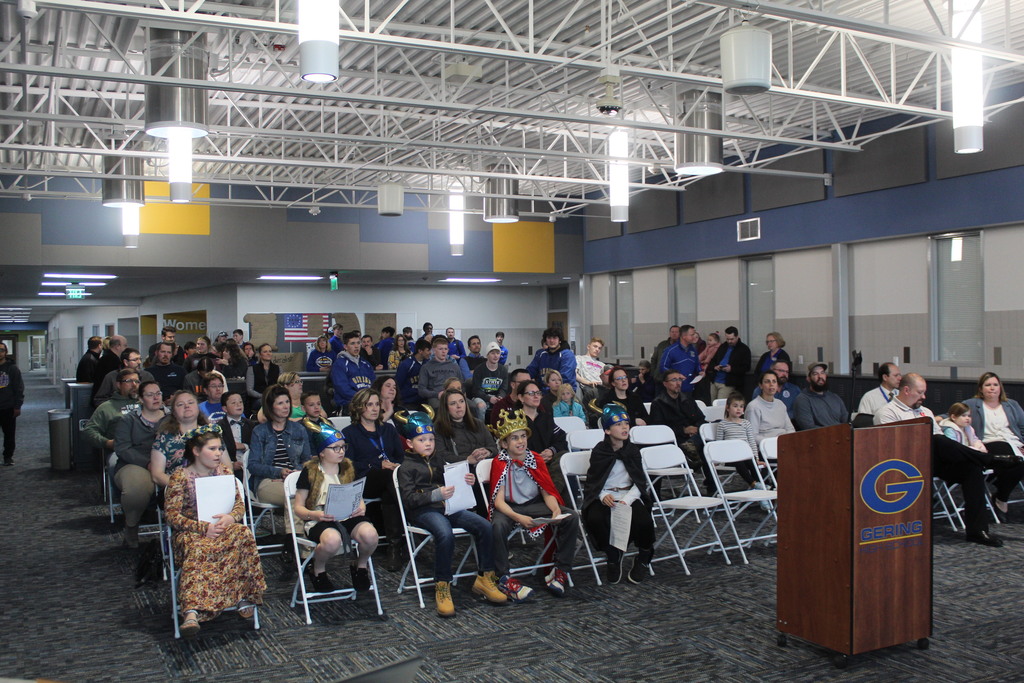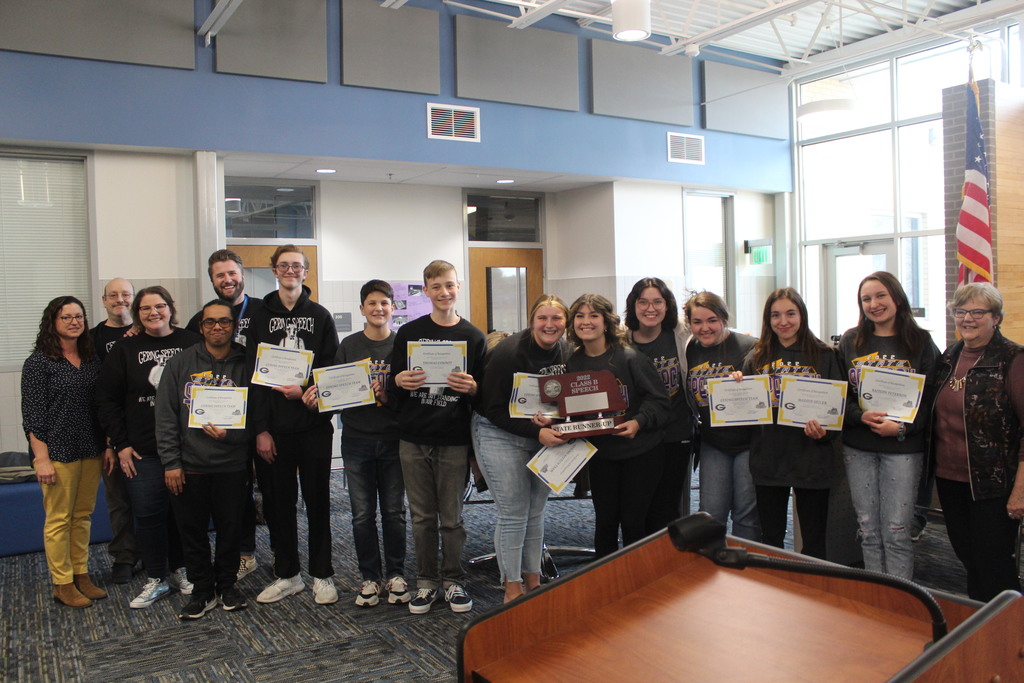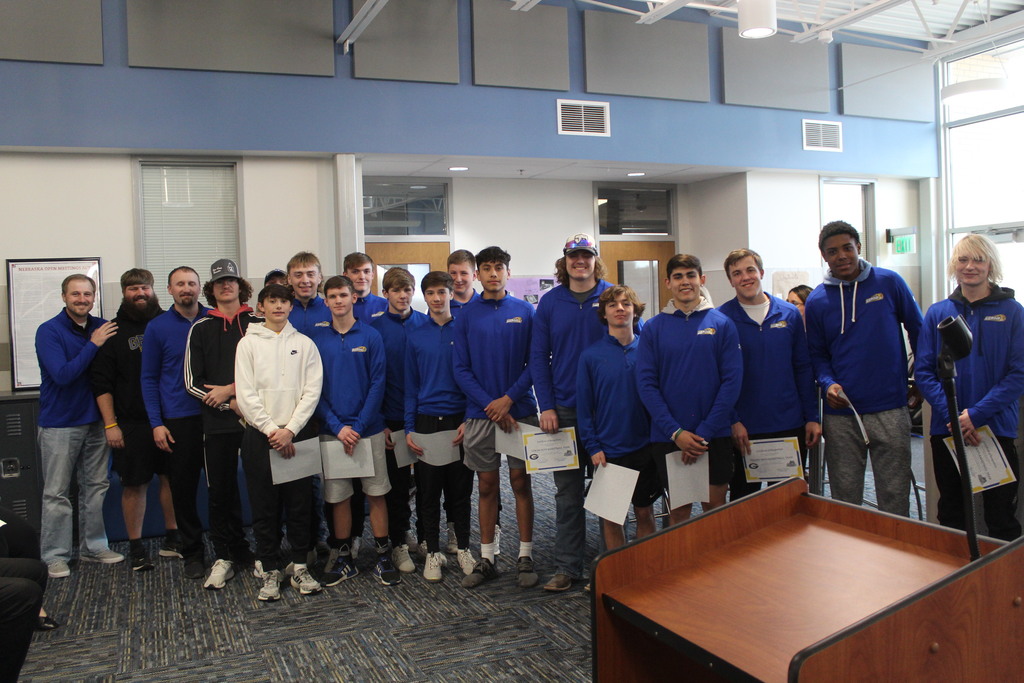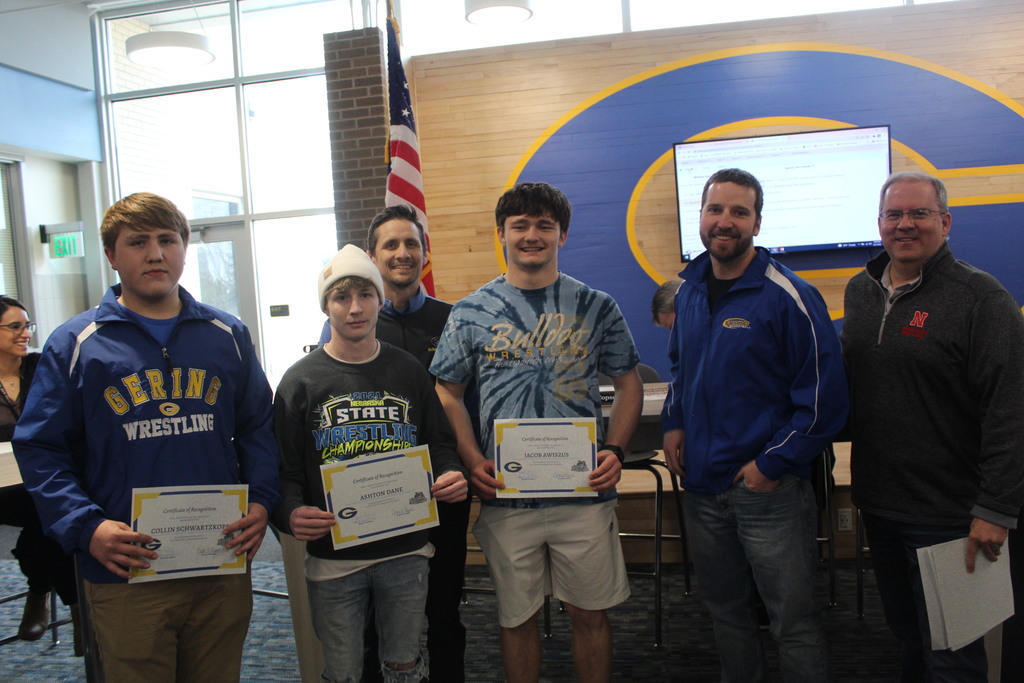 From vikings to royalty and the renaissance, Geil Elementary students provided a fantastic immersive update of their classroom learning during the Board of Education Meeting last night! We love to see this joy in education, Geil Bulldogs! #beBLUEandGOLD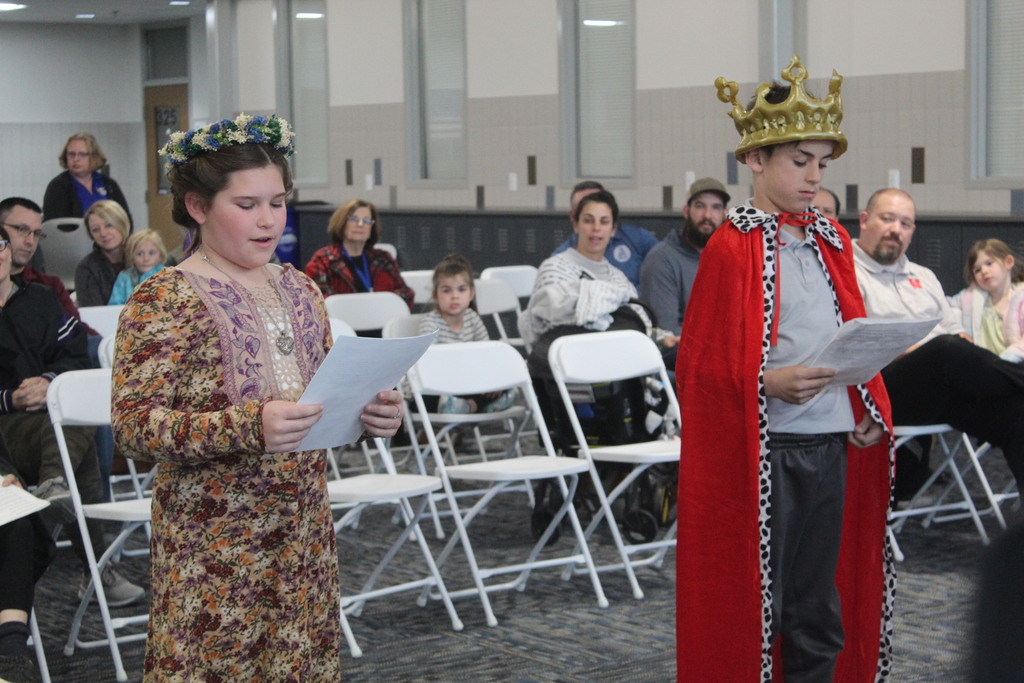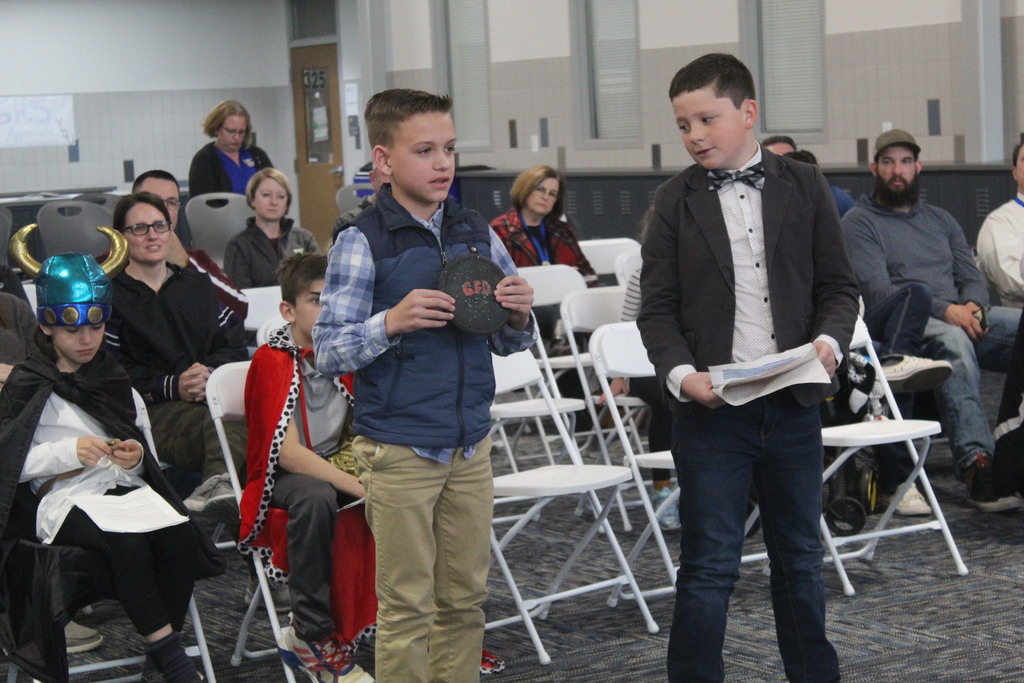 After a stellar season, we are thrilled to congratulate our Gering Bulldogs - Class B State Speech Runner-Up! Way to go, Bulldog Speech Team & Coaches! #beBLUEandGOLD #GeringGRIT

Best of luck to our Bulldogs as they participate in State Speech today in Kearney! #beBLUEandGOLD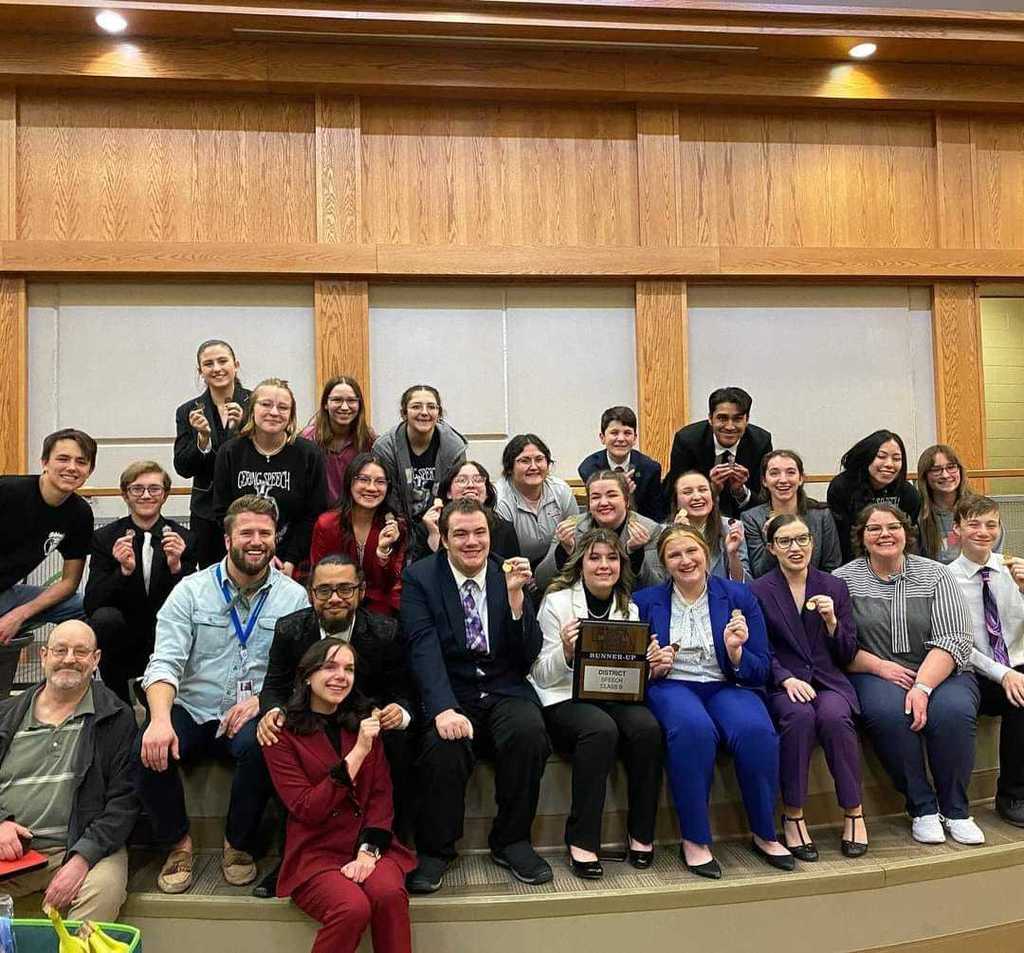 Bulldog families: Reminder there is NO SCHOOL for students Wednesday, March 16 through Friday, March 18. We look forward to seeing students again on Monday, March 21. Have a nice break, Bulldogs!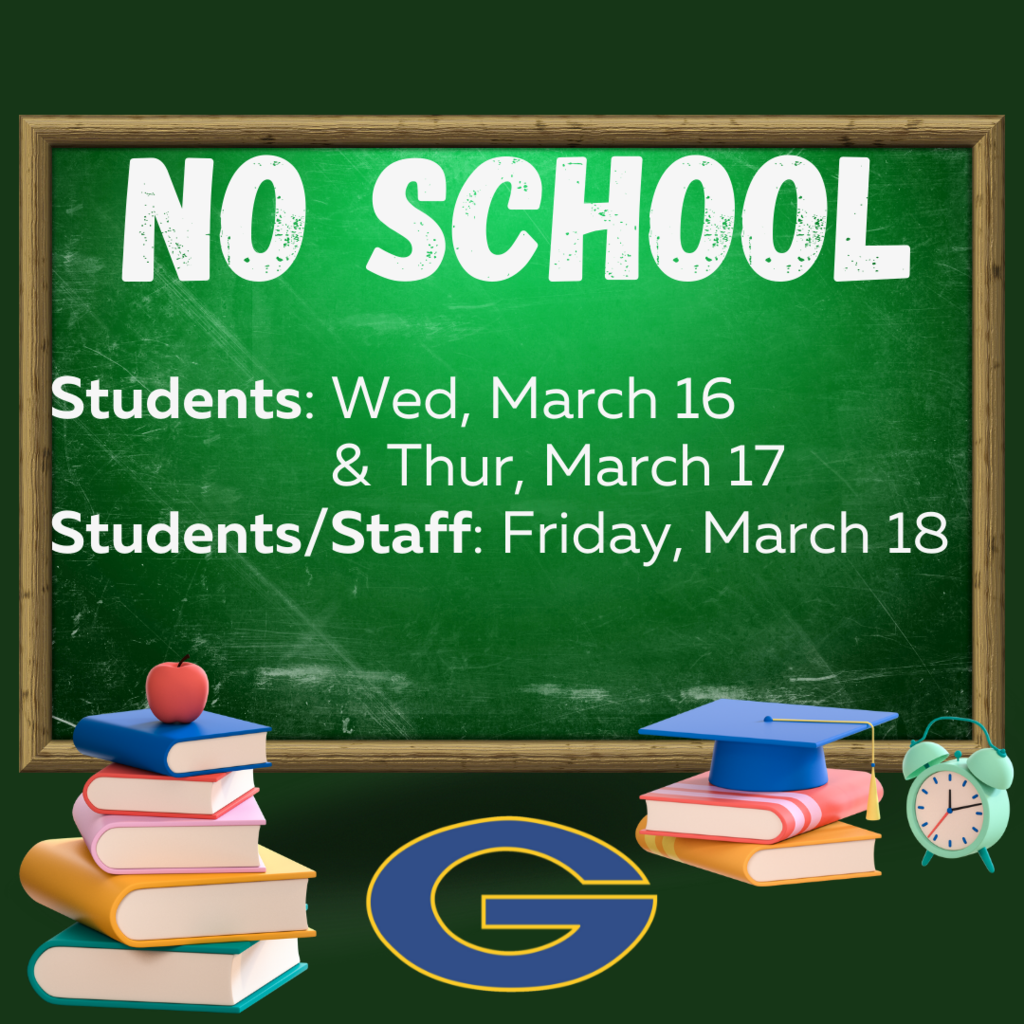 Congrats to Carson Scholar, Natalie Peterson! Natalie is a freshman at GHS selected as a Carson Scholar due to leadership she's demonstrated academically and through community service. Way to go, Natalie! #beBLUEandGOLD

Good luck to all of our HOSA students participating at the State Convention in Omaha!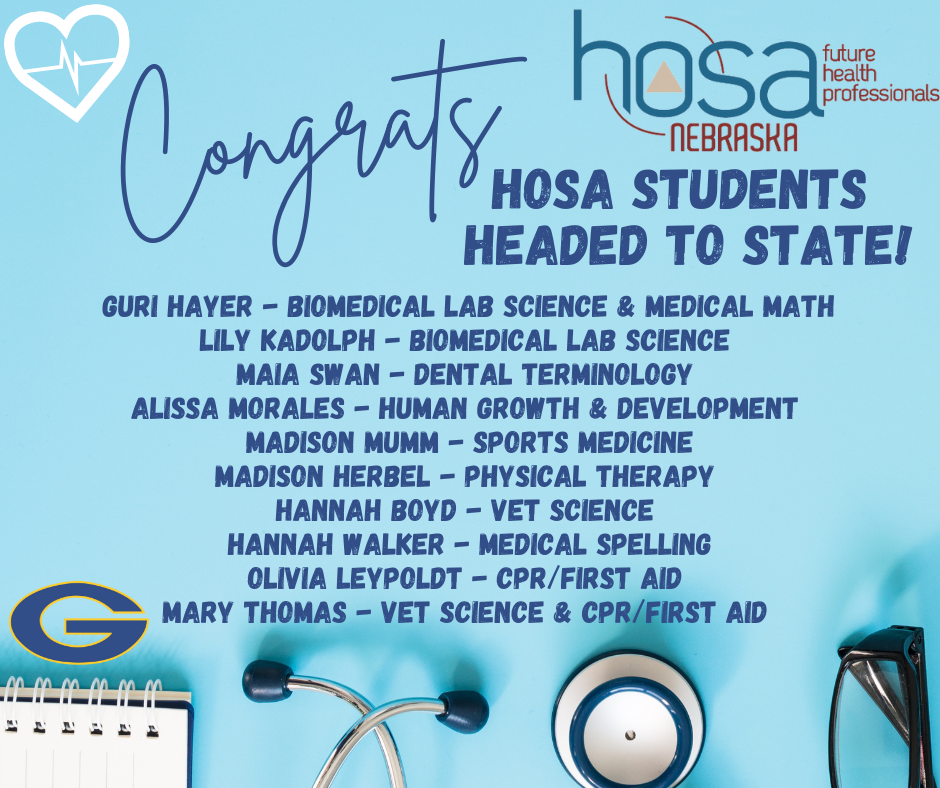 We 💛💙 #SELebrating the students and staff at Gering Public Schools. Social-Emotional Learning (SEL) is an important foundation in student development. Today we highlight the recent recognition of our GHS Boys Basketball Team. Approaching others with respect and kindness is a simple thing, but it did not go unnoticed recently in North Platte. We SELebrate you, Bulldogs! #GeringGRIT #beBLUEandGOLD


Don't miss your opportunity to show school spirit through the GHS Cheer and Poms Team! Tryouts coming up in a few weeks ...

Did you miss tonight's GHS Registration meeting? No problem - we have you covered! Visit
https://www.geringschools.net/article/674835
to see the presentation and review our new GHS course menu. Thanks to those who were able to attend, especially our new 8th grade families!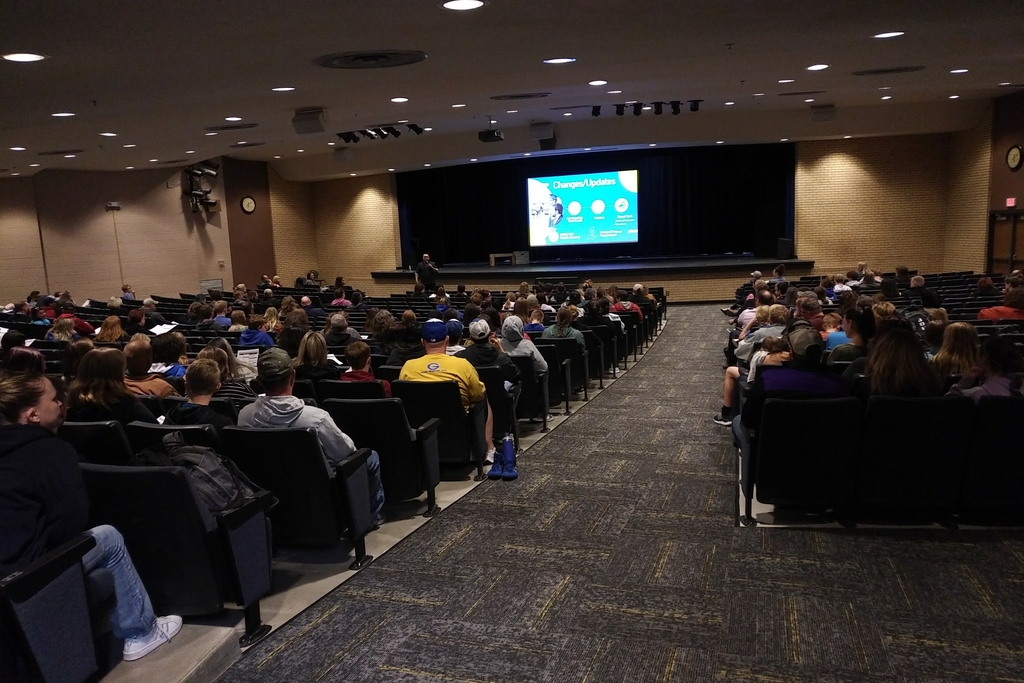 Congrats to all of these AWESOME performers at this weekend's Middle School Instrumental Music Contest! Way to go, Bulldogs! #beBLUEandGOLD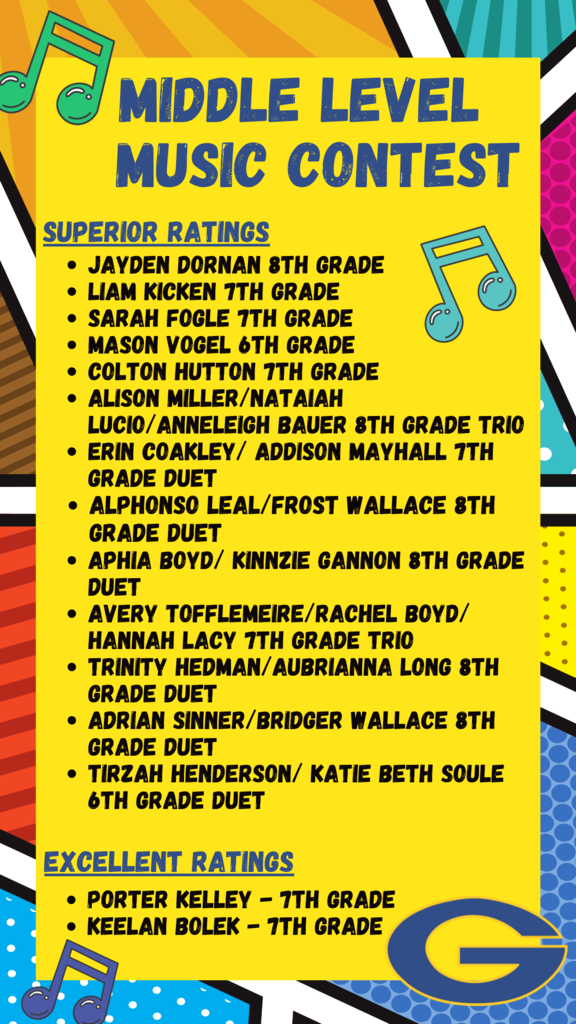 Current 8th-11th grade families - REMINDER of the GHS Registration Meeting tomorrow evening at 6pm in the GHS Auditorium. We'll provide lots of great information and updates to help you and your student make scheduling decisions for next year. We hope to see you tomorrow!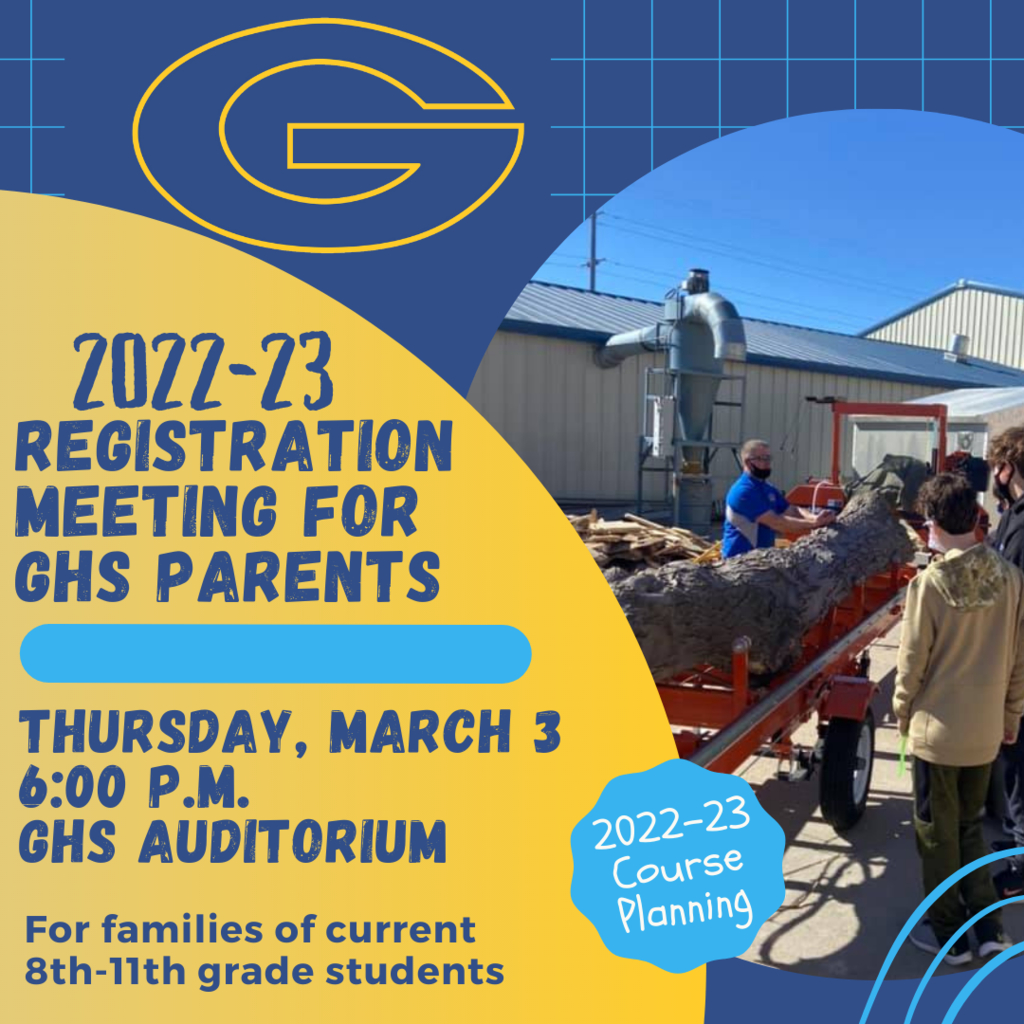 8th Grade Career Pathways Exploration Day is tomorrow at Gering High School! We are excited to host a day of learning and fun with our incoming freshman! #beBLUEandGOLD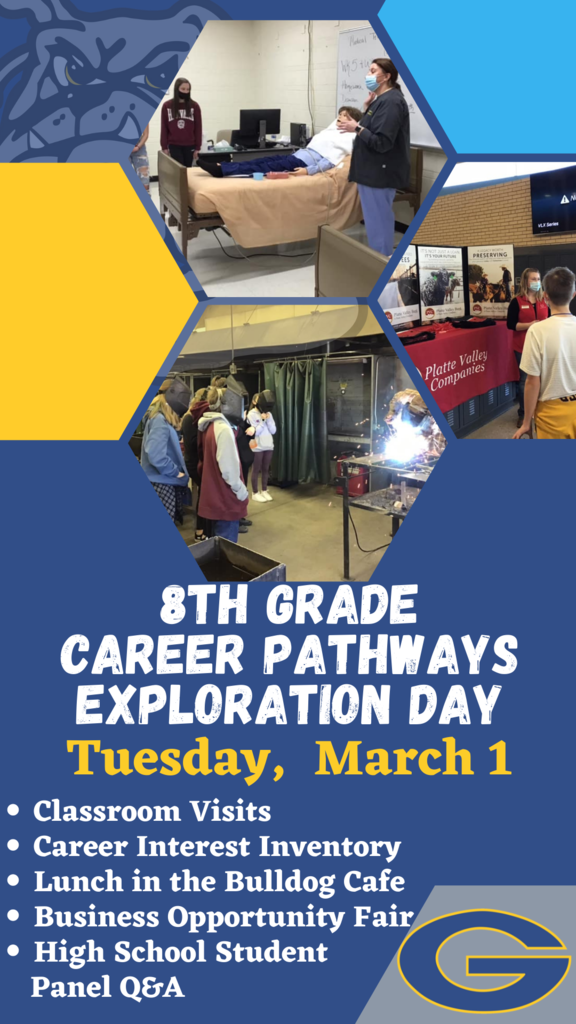 Not the season ending we wanted for the boys, but we've been proud to cheer on our Bulldog basketball teams all season! Good luck to our girls playing in districts on Tuesday! #beBLUEandGOLD #GeringGRIT