Congrats to our GJHS students making 4th Quarter Honor Roll! #beBLUEandGOLD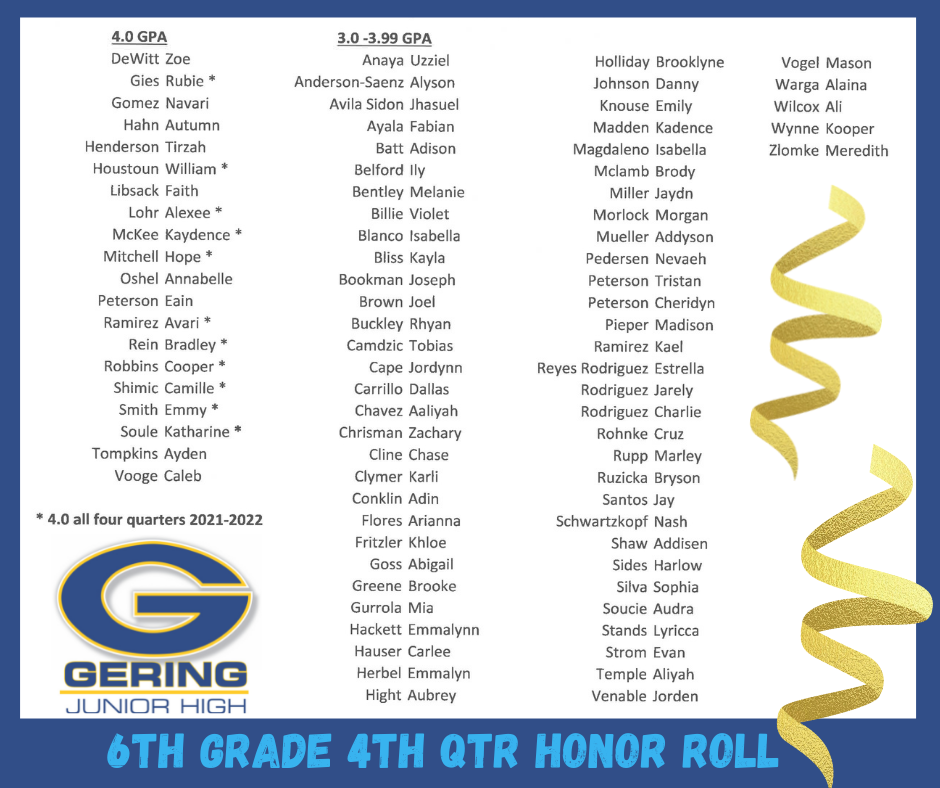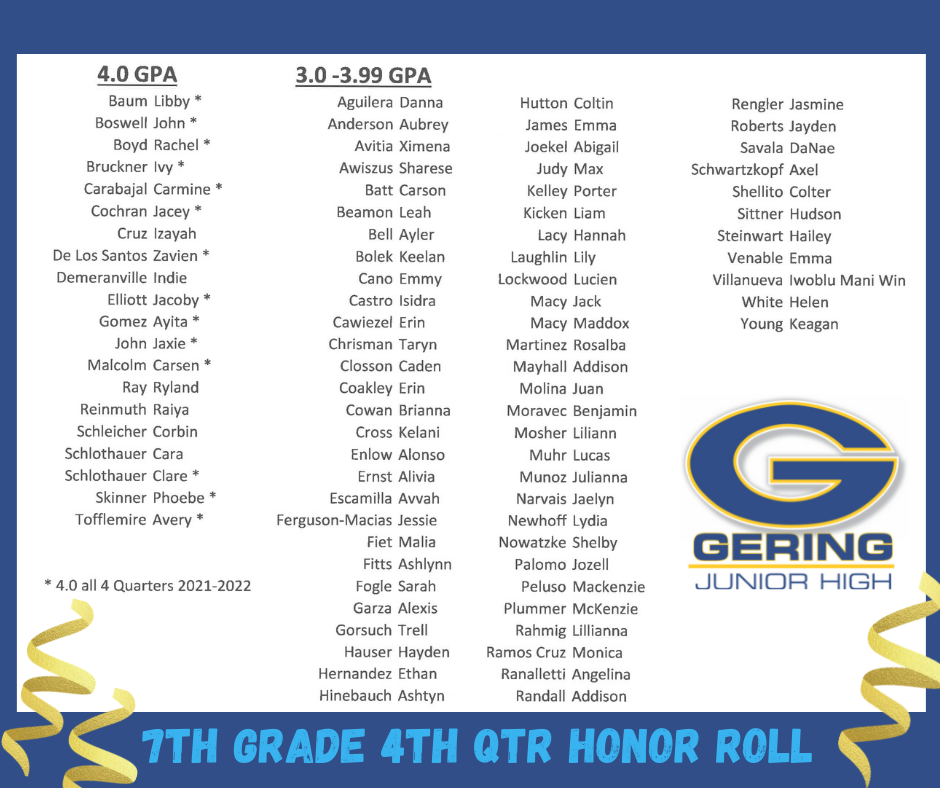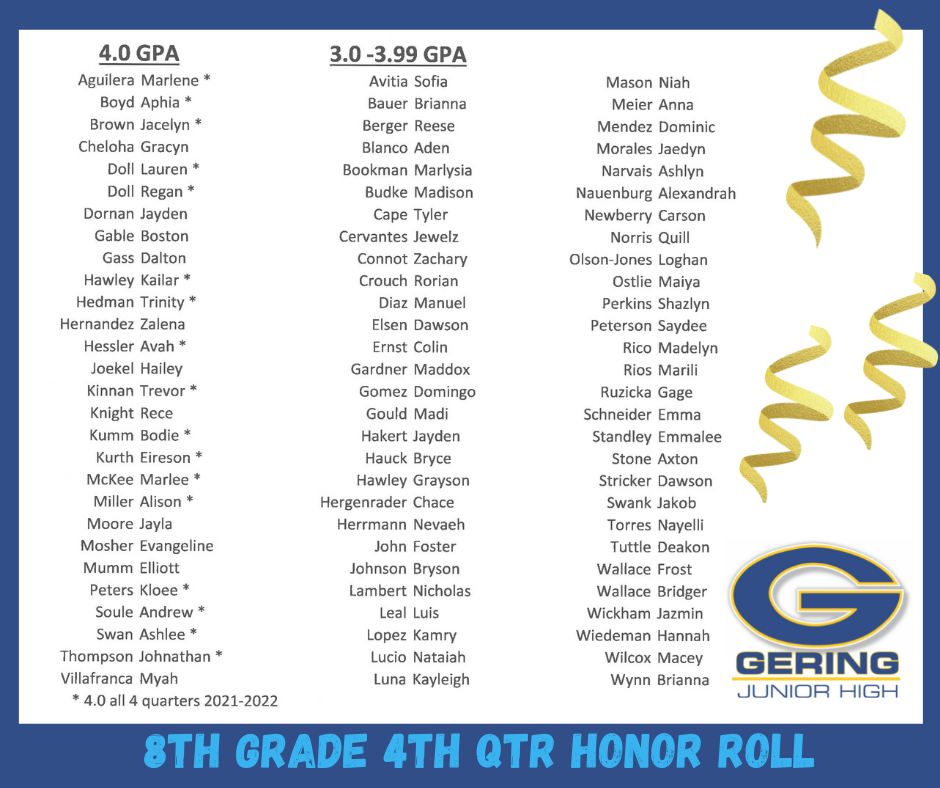 Junior High REMINDER: LAST DAY of school is from 9:30-11:30AM on FRIDAY, May 20th. Awards Convocation and Talent Show in the North GYM. Students will attend this event from 9:30-11:30am and NO buses will run this day. We will celebrate our 8th graders, and also recognize academic and activities awards.  We invite our 8th grade parents to attend, as this GJHS farewell as they transition into Gering High School. School ends for all students at 11:30 a.m. and Gering Kiwanis, in partnership with Taher staff, will be there to grill hot dogs and have a bbq for students. The Snowy Bus will be available at that time, as well.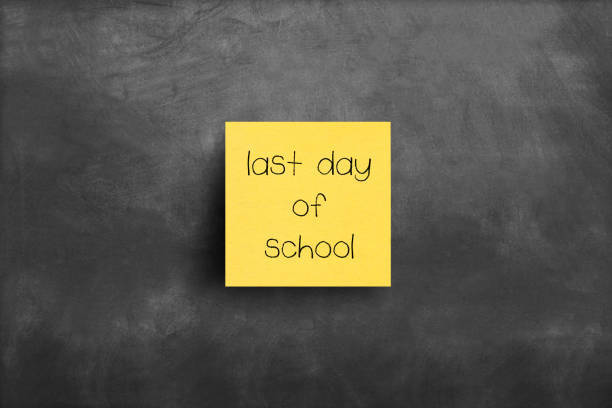 FREE is ALWAYS Awesome! #BeBlueAndGold #Physicals #Gering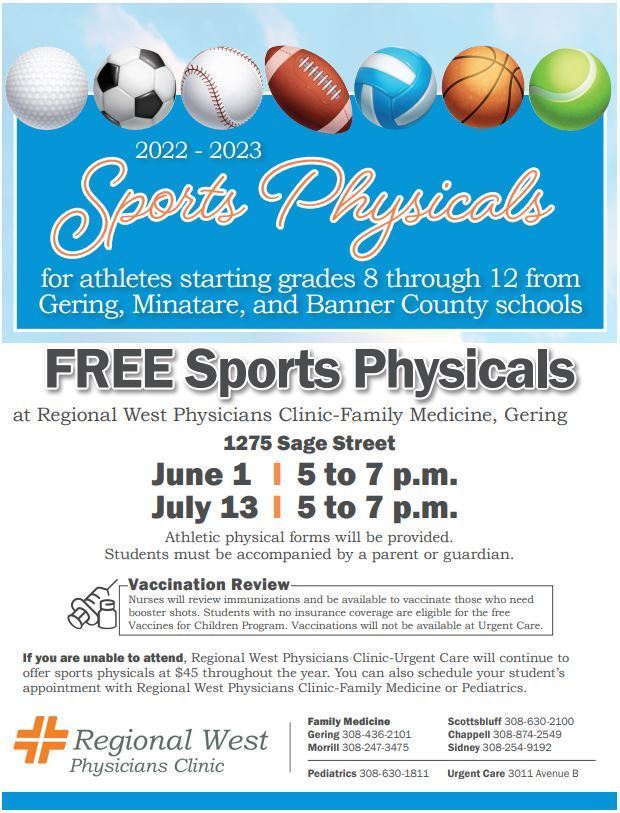 Summer Workout Opportunities!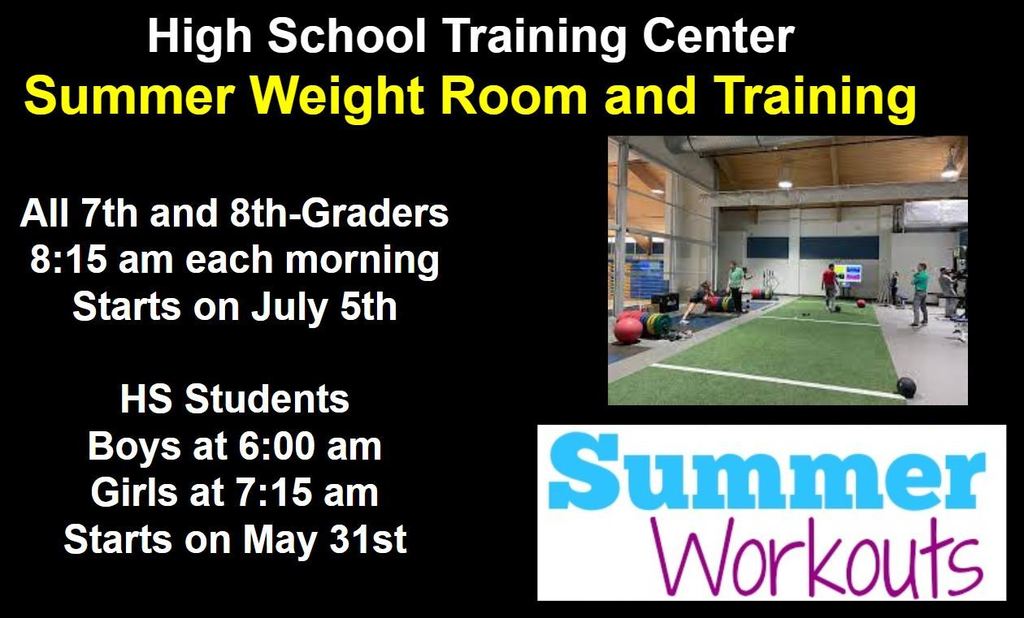 Gering Middle School: THIS COMING Friday is our PBS Celebrations. Reminder for 6th Graders to bring $4 for their movie at the Midwest Theater and 7th Graders to bring their $2 for the Carpenter Center. 8th Graders will leave at 6:15AM Sharp for their class trip to Denver. Donated by Holiday Family Companies!!! Go Bulldogs!! Newsletter to come tomorrow. Big Events Coming Up.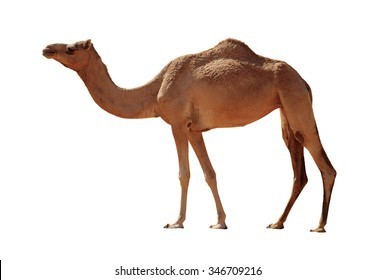 Congratulations to these JH student-athletes on a fantastic track season! #BeBlueAndGold #GoinToState

Summer Opportunities Starting Soon! #BiggerFasterStronger #BeBlueAndGold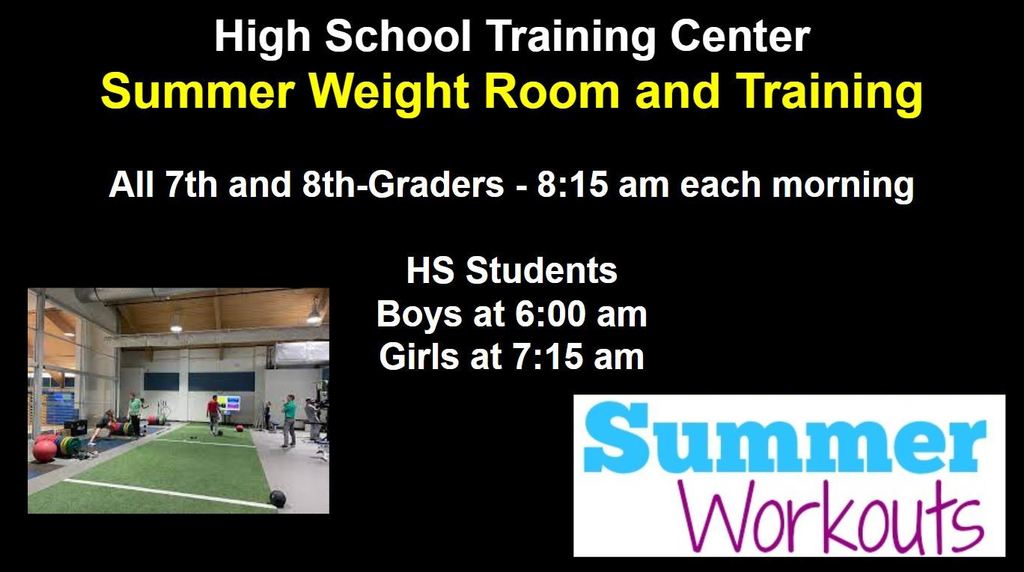 6th Grade Track Meet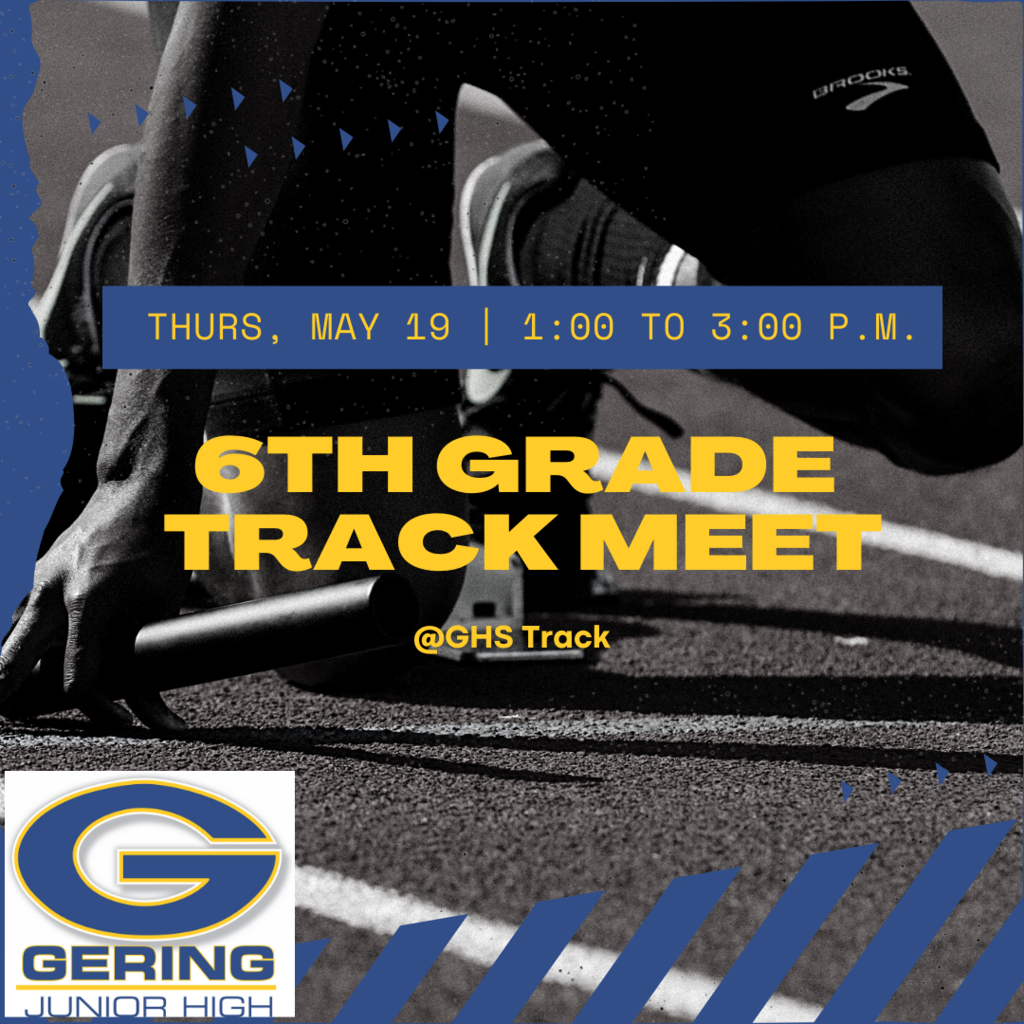 Gering Junior High to face Scottsbluff Middle School tonight in a soccer match-up. Girls will play first at Gering's Memorial Stadium starting at 4:00. The boys game will follow. #BeBlueAndGold Go Bulldogs!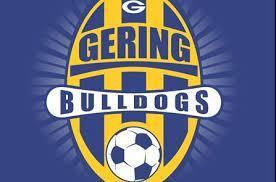 GJHS 8th-Grader, Bo Gable, was named Most Outstanding Athlete at the Best in the West Track Meet on Tuesday. He broke the meet record and earned gold in the triple jump, gold in the discus, and a silver in the 100 m dash! He has G.R.I.T! #BeBlueAndGold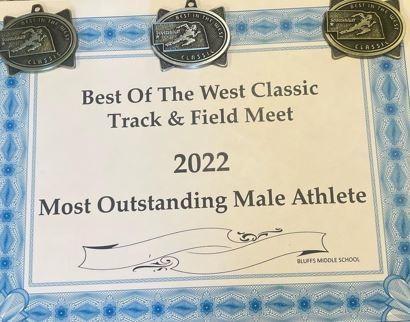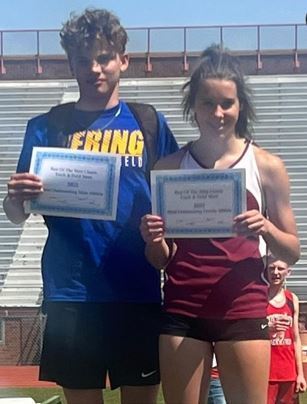 Summer sports camp opportunities for young bulldogs! Use the bil.ly links to register please. #BeBlueAndGold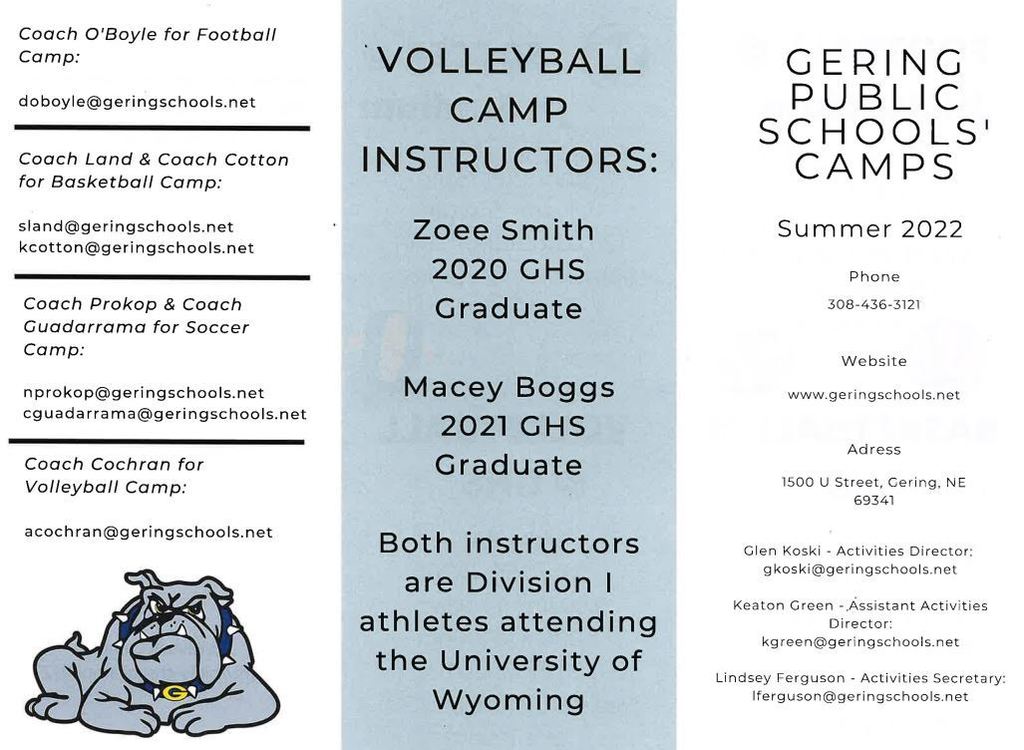 The Junior High Track Meet scheduled for Saturday, April 23rd in Alliance has been cancelled due to predicted weather. It will not be rescheduled due to many scheduling conflicts.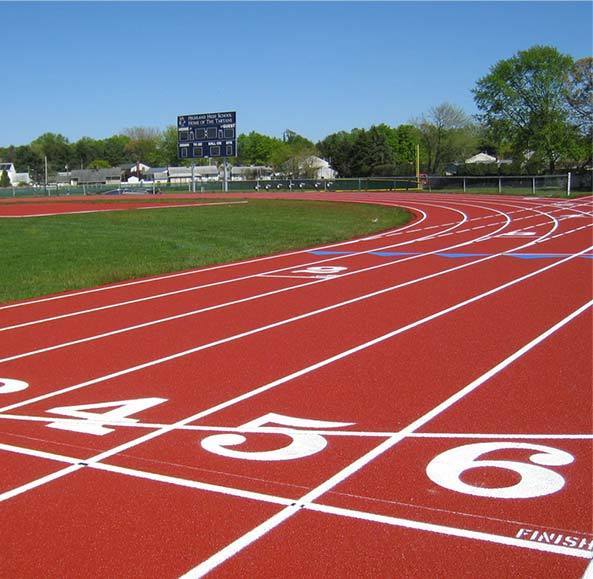 Junior High Reminder: NO SCHOOL on Friday,4/22/22, for Junior Students ONLY. We are hosting 8 Teams from the area for Quiz Bowl in the morning and hosting our upcoming 5th graders in the afternoon for orientation day.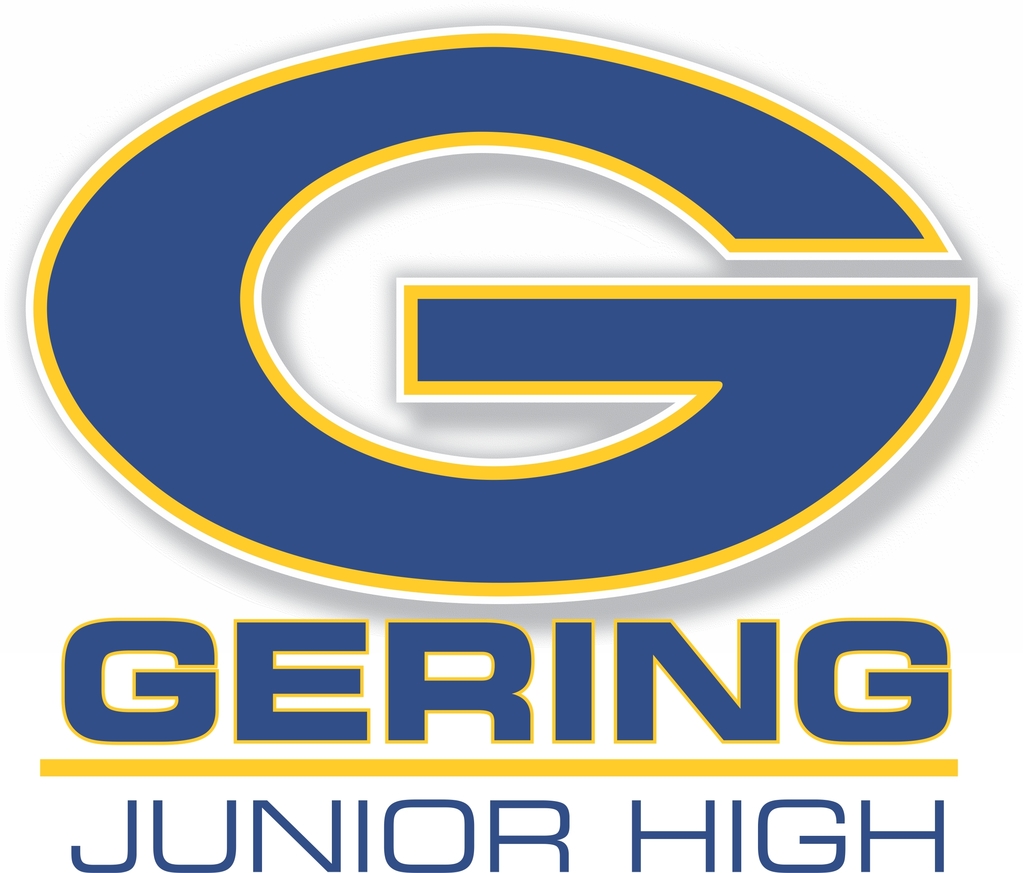 Gering Junior High Soccer to play Scottsbluff Middle School Today! The Girls Game will start at 4:00 with the Boys to follow. Landers Soccer Complex! Go Bulldogs! #BeBlueAndGold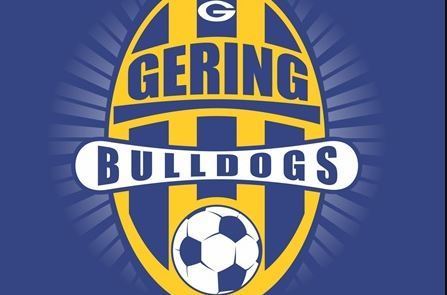 The JH track meets scheduled to be held today in Scottsbluff and Gering have been reschedule for Monday the 11th. Field events will start at 3:30 with running to begin at 4:30. Boys will compete in Scottsbluff and Girls will be in Gering.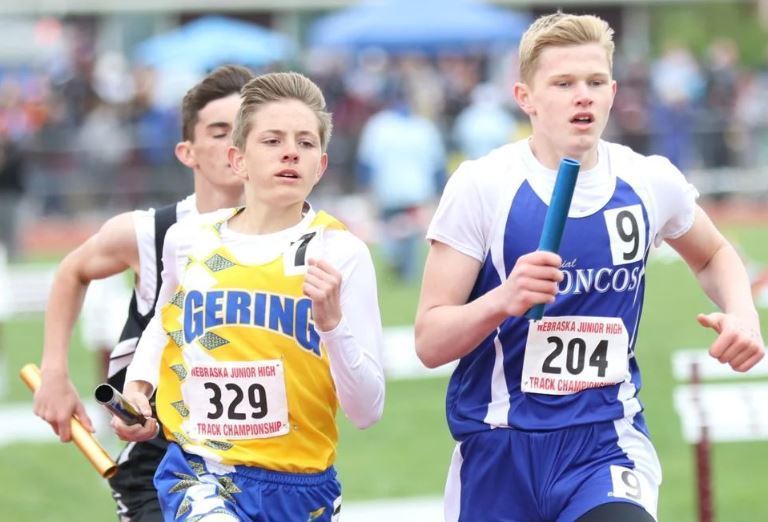 Gering Junior High is having a BOOK FAIR. The Scholastic Book Fair will take place on March 14&16 4:00-7:00 PM, during Parent-Teacher Conferences. Take time to come in and few so many great books for teenagers!!! Located at the Junior High room B101 by the office.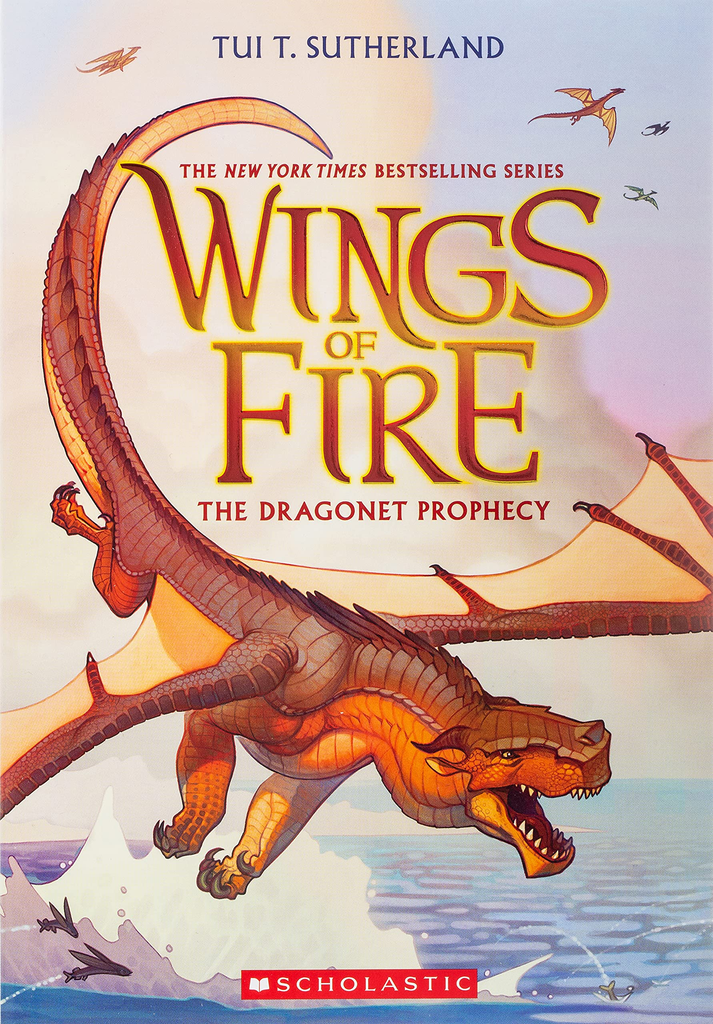 Register your athlete for spring sports now! Soccer or Track Use this link to register:
https://gering-ar.rschooltoday.com/
Athletes and parents will need to attend the meeting on Sunday Night at 6 pm in the Gym. Practices start on March 21st after school.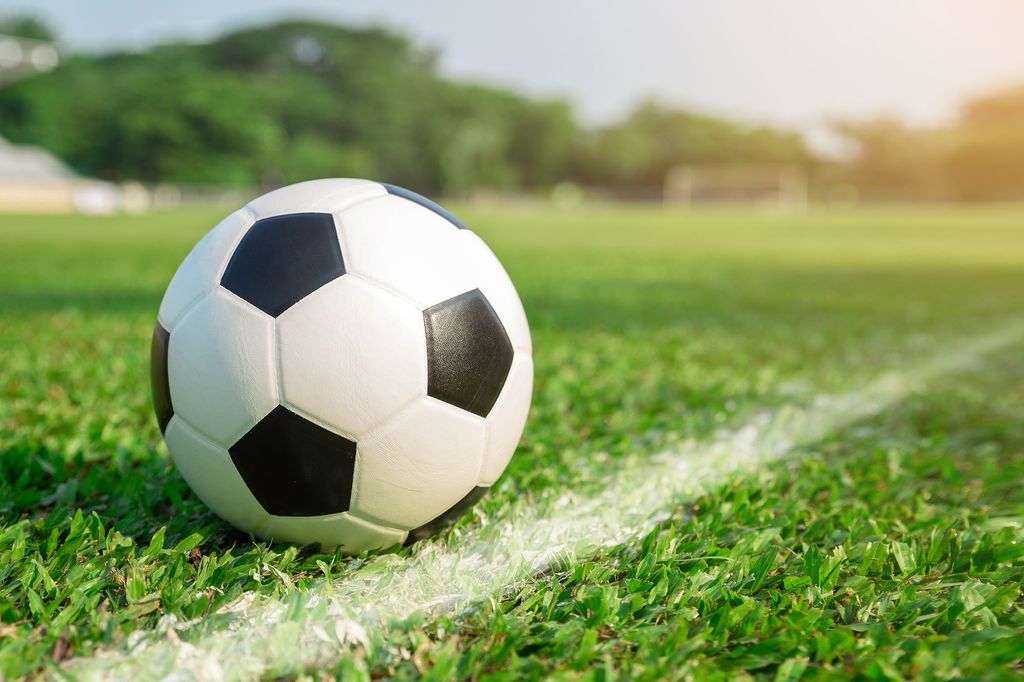 Registration for JH Spring Sports is now open. All soccer and track athletes must update their registrations before the first practice. Use this link to register or update rschool:
https://rb.gy/ntzbbe
Player and Parent Meetings will be on March 13th at 6:00 pm in the Gym.