It's a Great Day to be a Northfield Bulldog!! Weekly Blue Ribbon Winners and Student/Staff off the month #BeBlueAndGold#NorthfieldStrong💪💙💛🦴🐾😎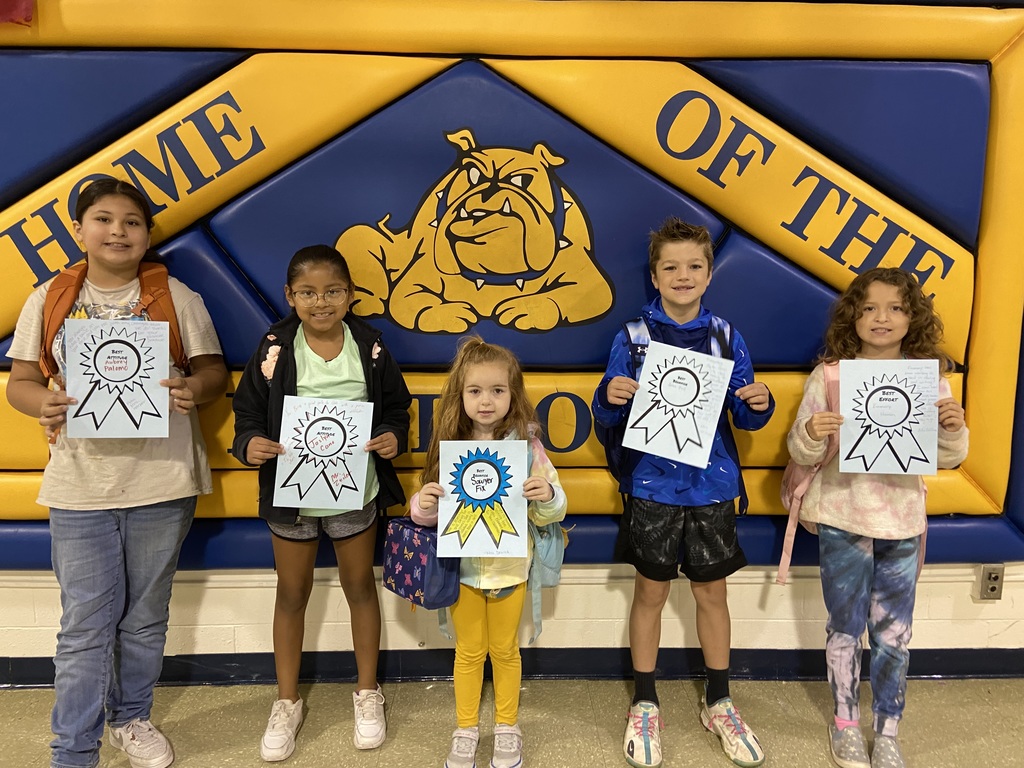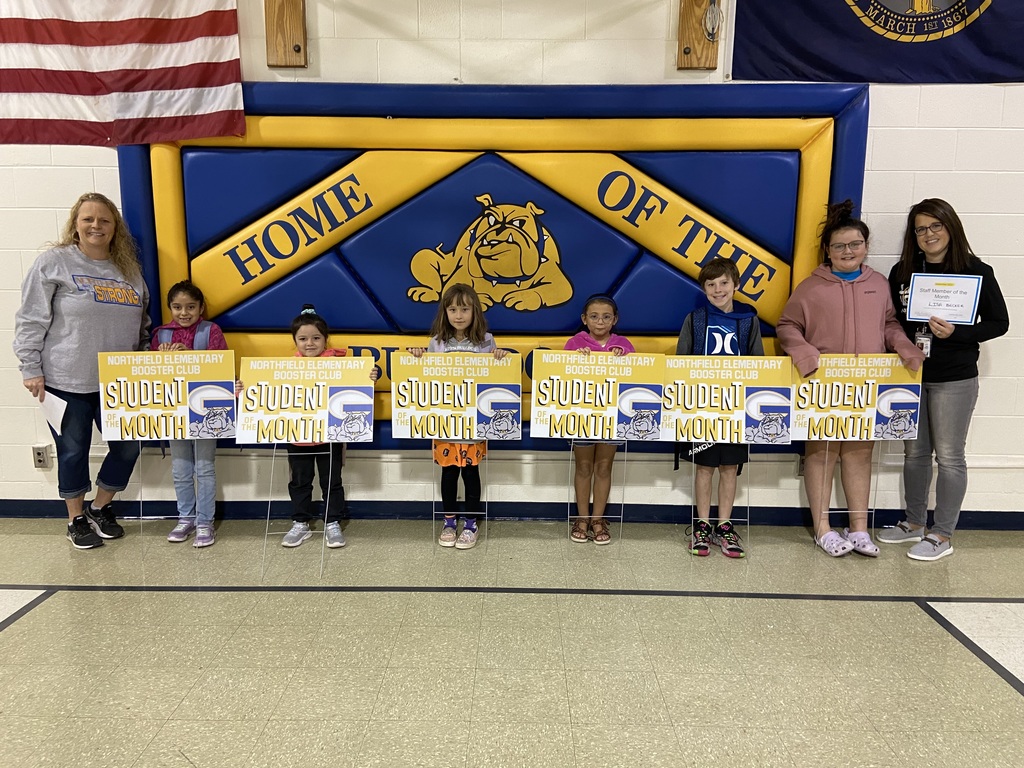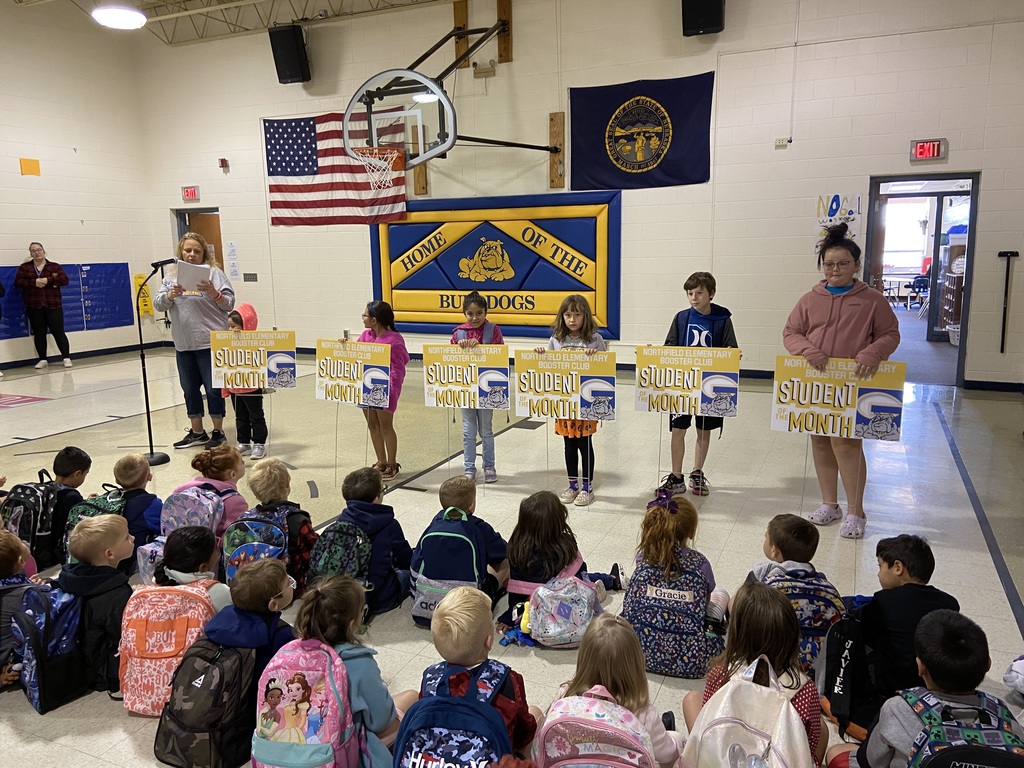 The winning inventor team in Mrs. Wagner's 4th grade class!
Mrs. Wagner's 4th grade class has completed their Eureka, Student Inventor reading unit! They celebrated by becoming inventors, using the six components they studied: Research, collaboration, knowledge, pitching, failure, and documentation.

Due to anticipated winter weather, we will NOT be having All Pro Parents tomorrow morning (1/18). We will reschedule to next Wednesday (1/25) at 7:15 in the library. Hope to see you next week…stay warm! ❄️❄️❄️

Northfield's K-3 Christmas program is TONIGHT at 6:30 in the GHS auditorium! Please have students there between 6:00-6:20. Please see the following link for more info...see you tonight! 🎄
https://bit.ly/3hDC1sh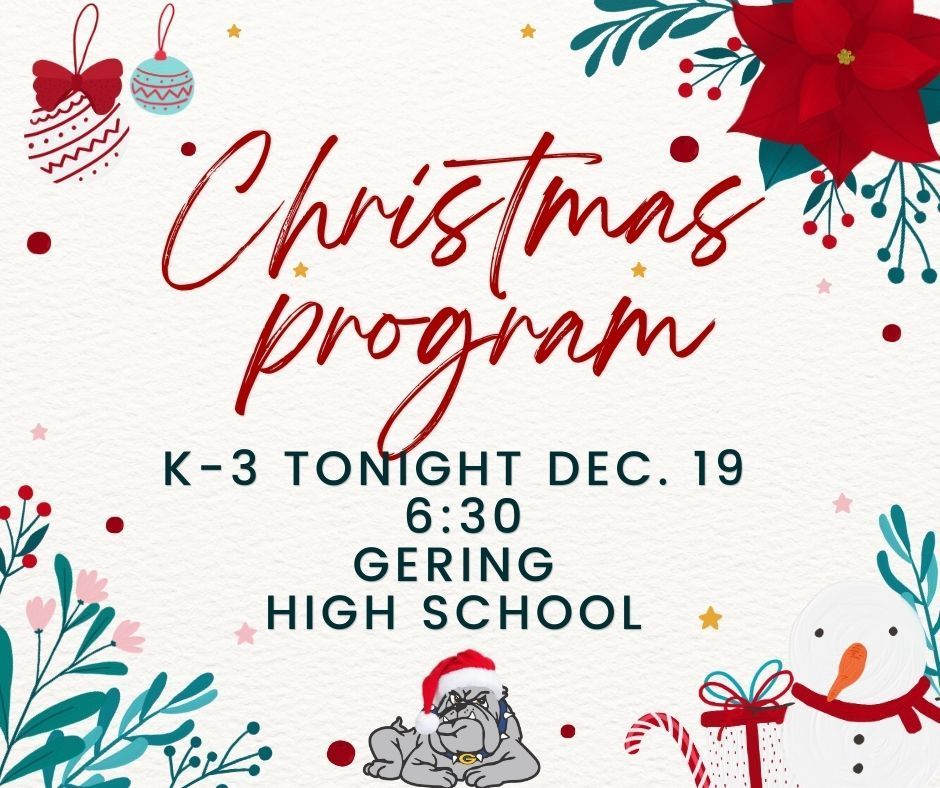 Happy Thursday Northfield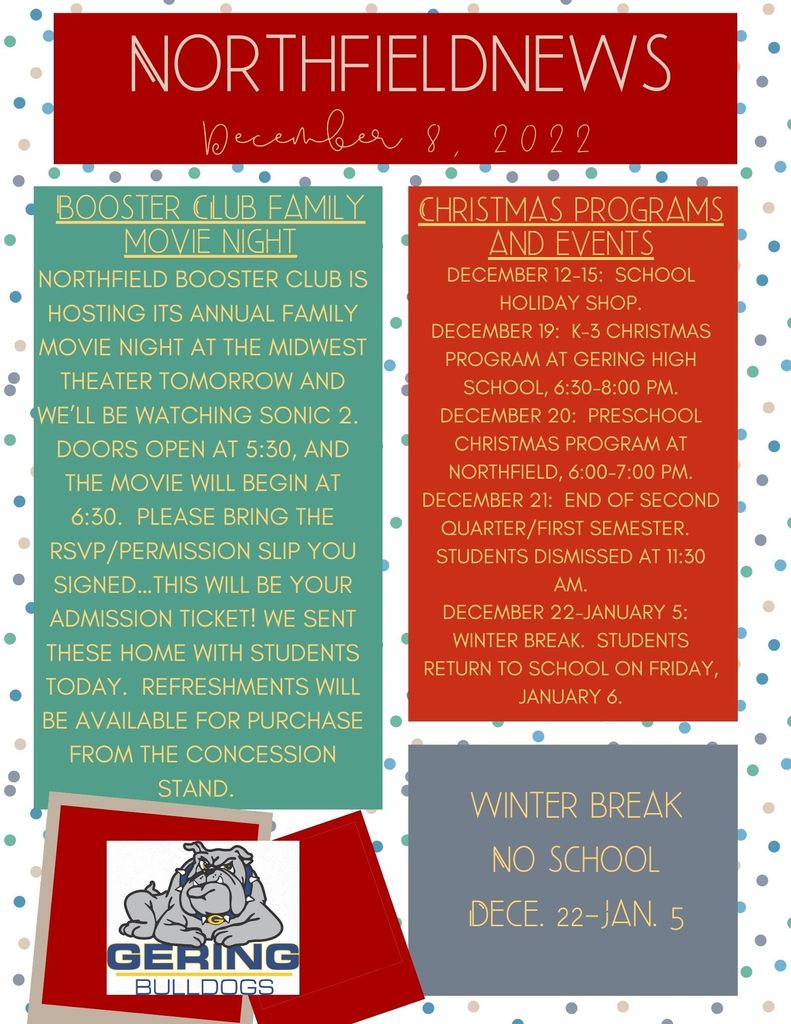 Northfield Families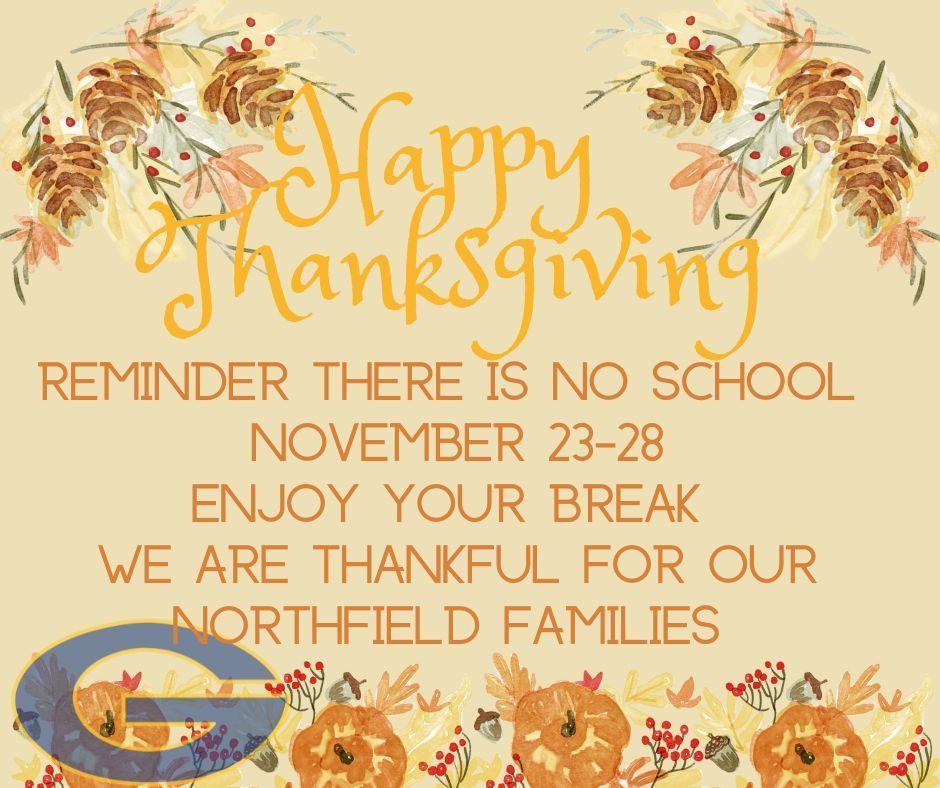 Look for important papers that went home with students today! Reminder there is NO SCHOOL November 23-28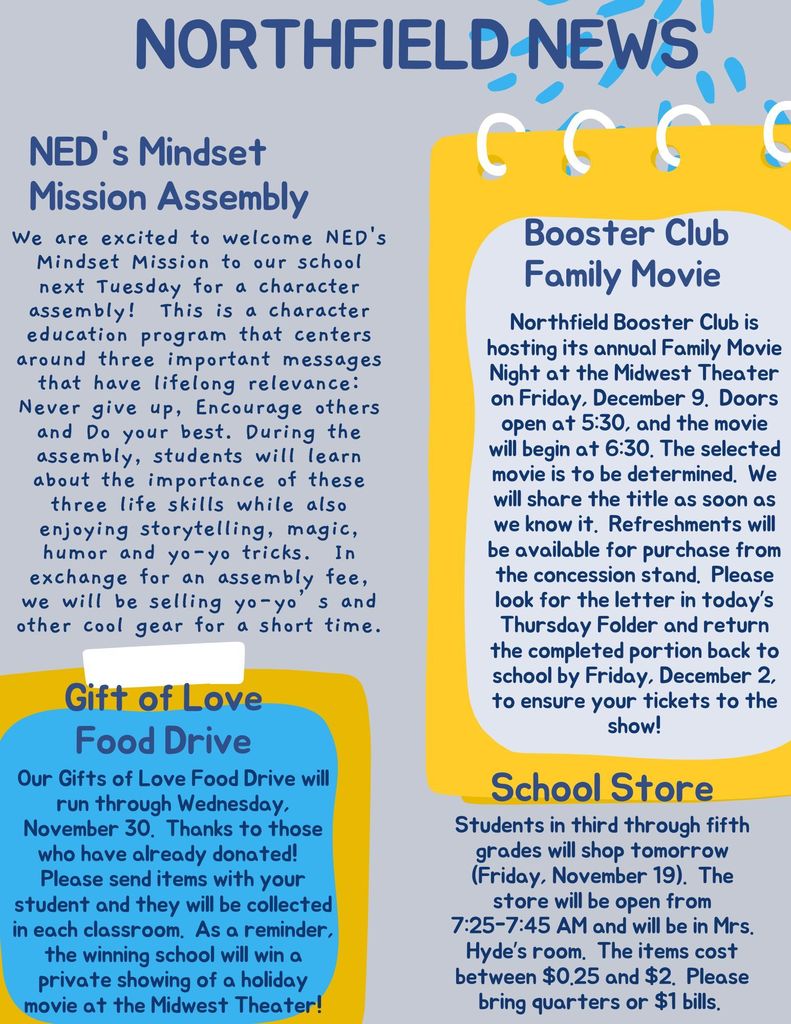 It's been a great week at Northfield! Thanks for joining us for Thanksgiving dinner and congratulations to our Blue Ribbon winners!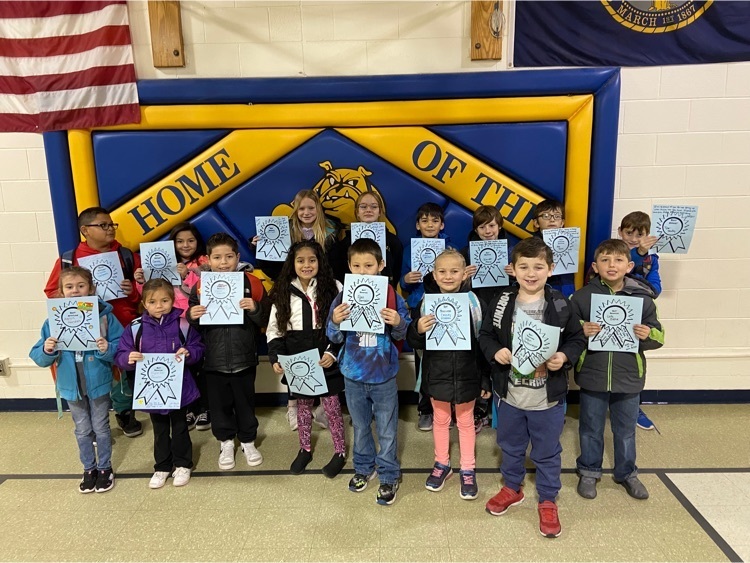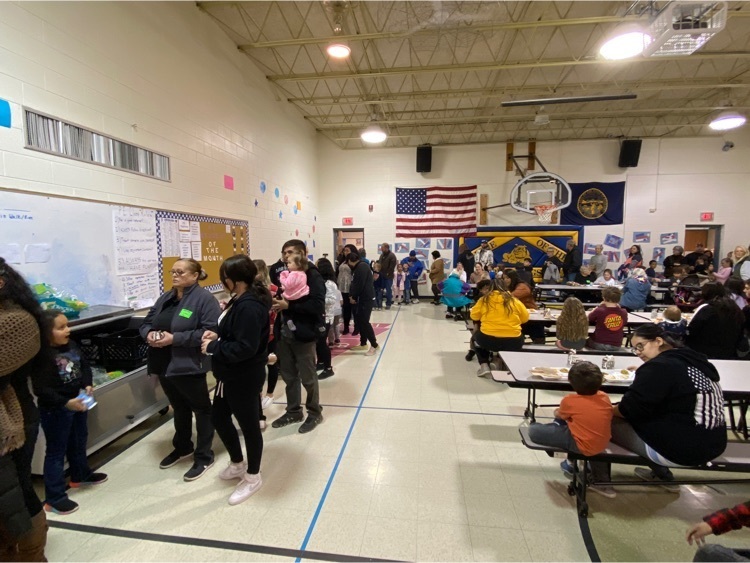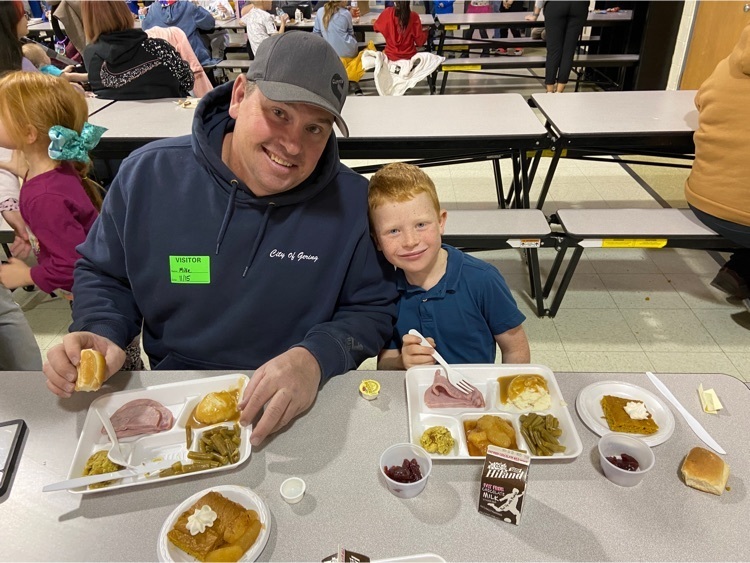 Join us tomorrow at 7:15 AM in the library for All Pro Parents! Breakfast will be provided and we'll be discussing THANKFULNESS! Hope to see you there!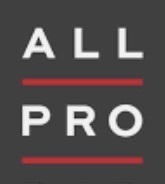 Thanksgiving Lunch times Tuesday Nov. 15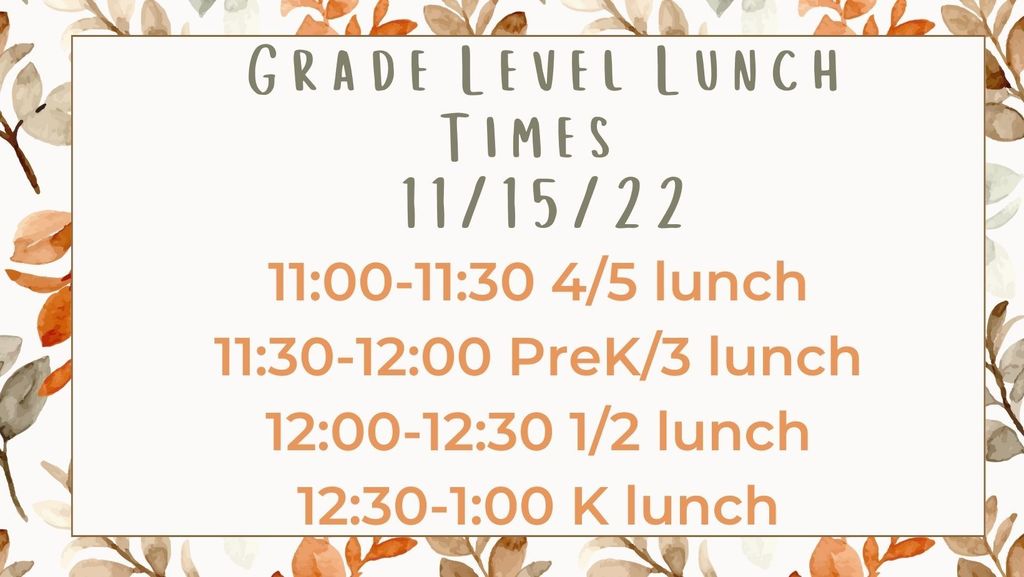 Thursday Northfield News!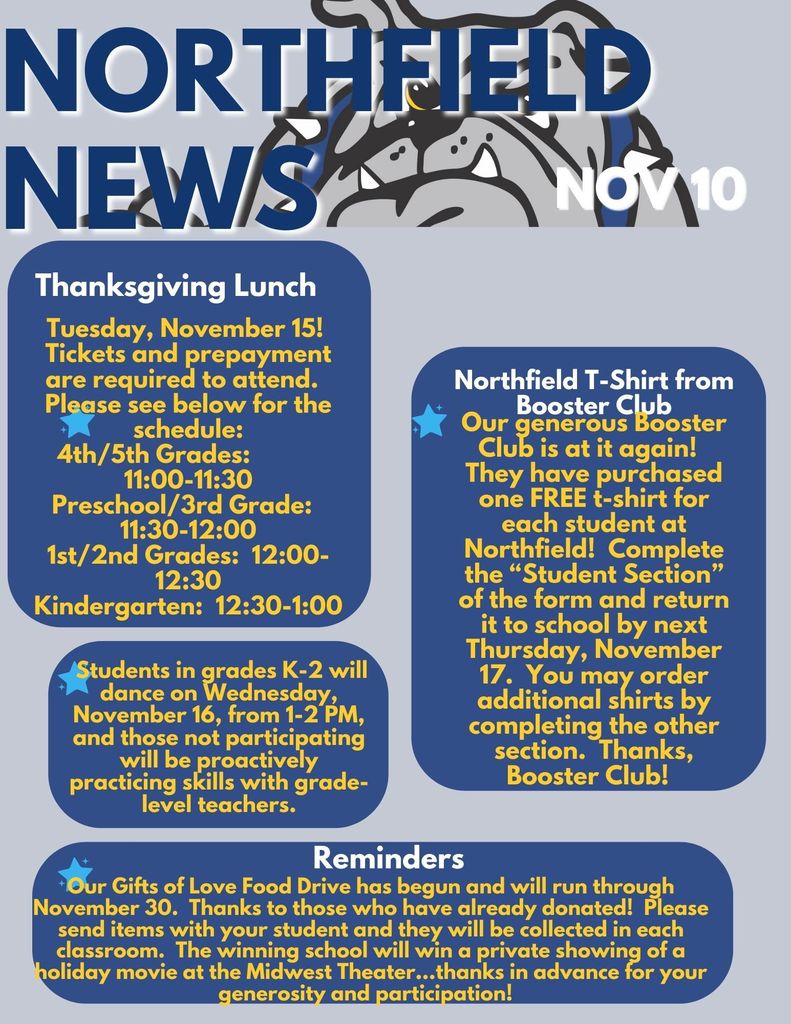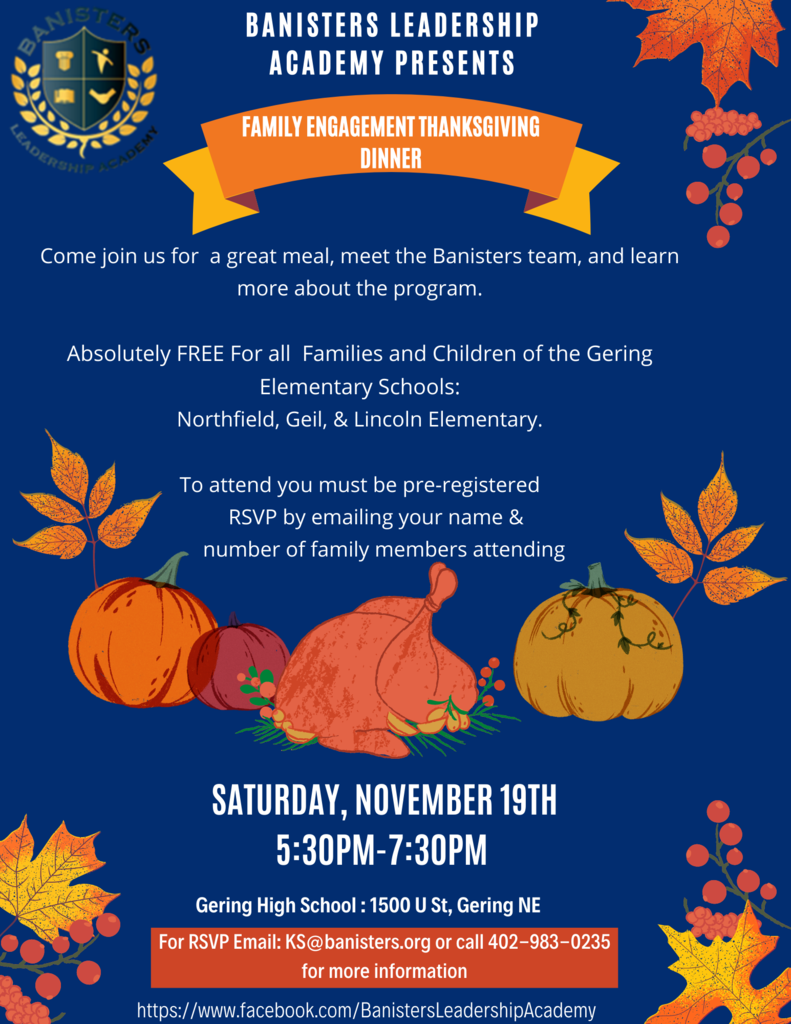 Great Job to our Blue Ribbon Winners this Week!! #NorthfieldStron💛💙💪🐾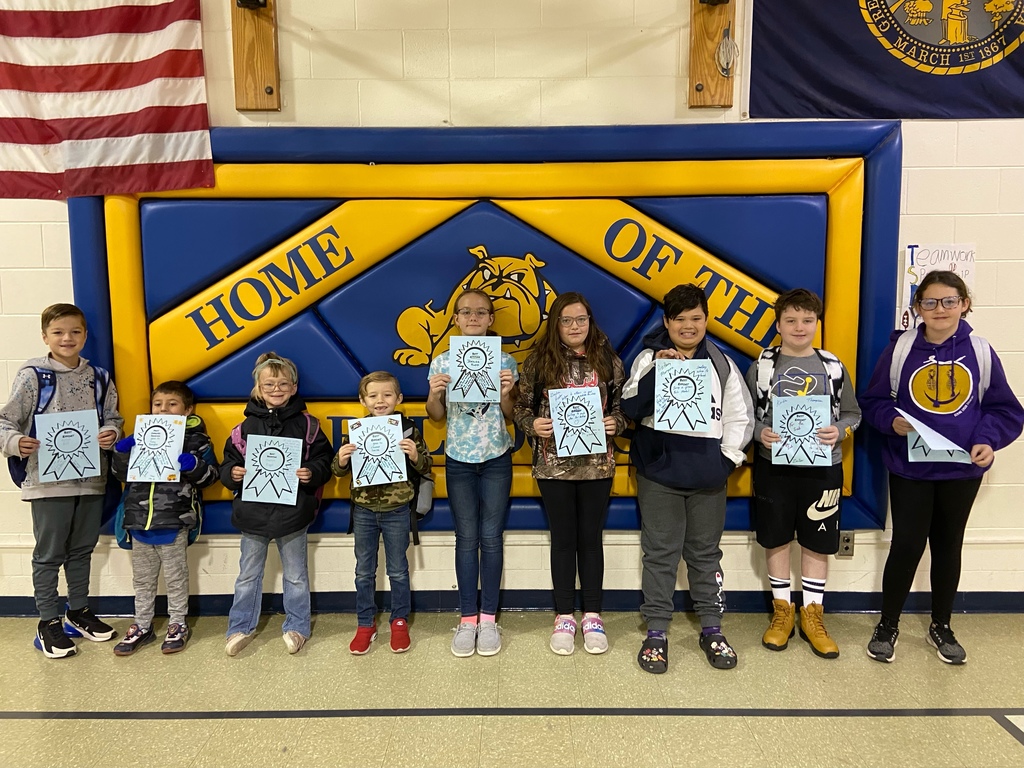 Reminder Gift of Love Food Collection Challenge 🥫🥜🍪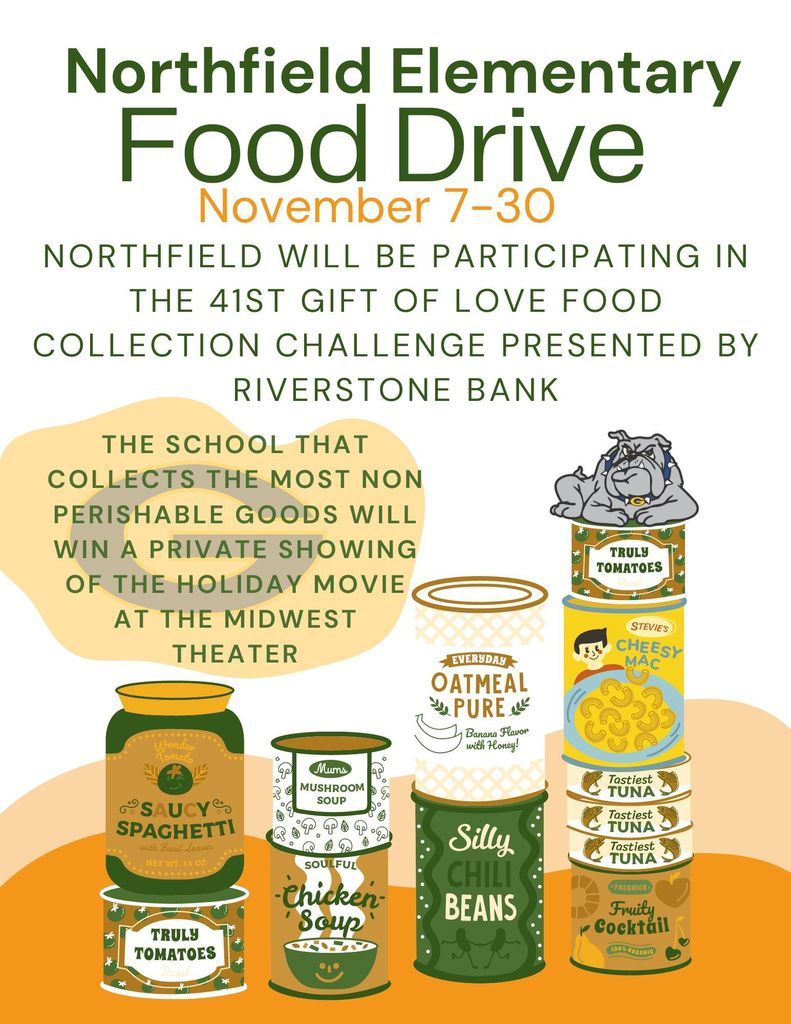 Reminder Thanksgiving RSVP is due by Monday Nov. 7 Lunch will be Tuesday Nov. 15 Thank you! 🍗🦃🍂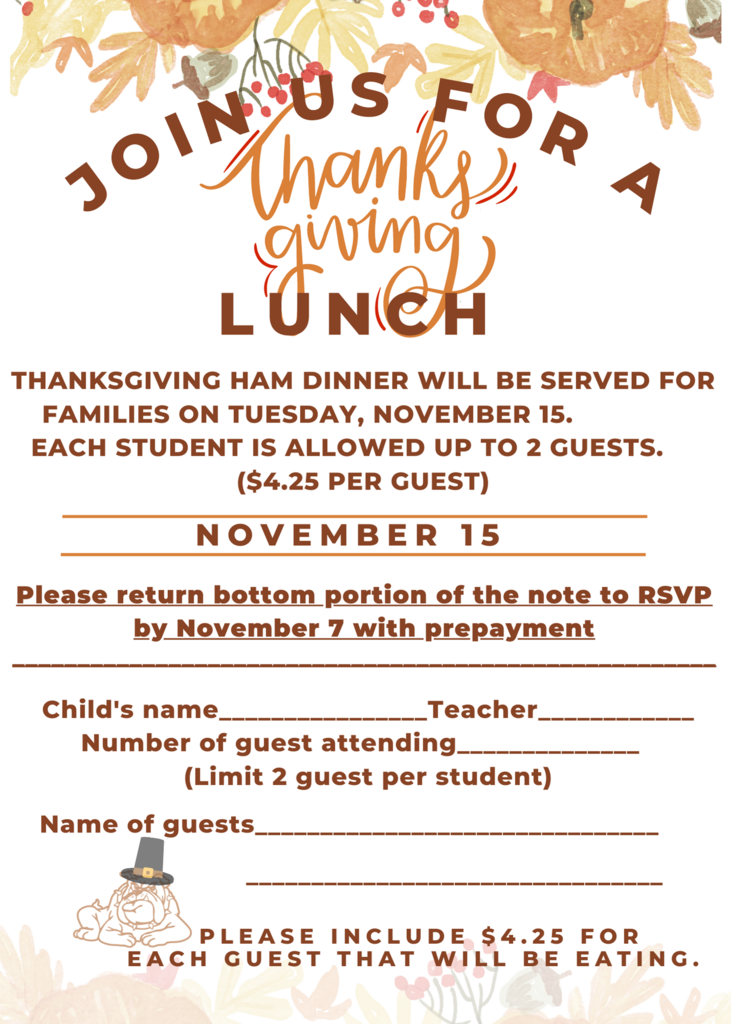 Thank you Jr. High Drug Free Clowns for visiting!! #DrugFree#RedRibbonWeek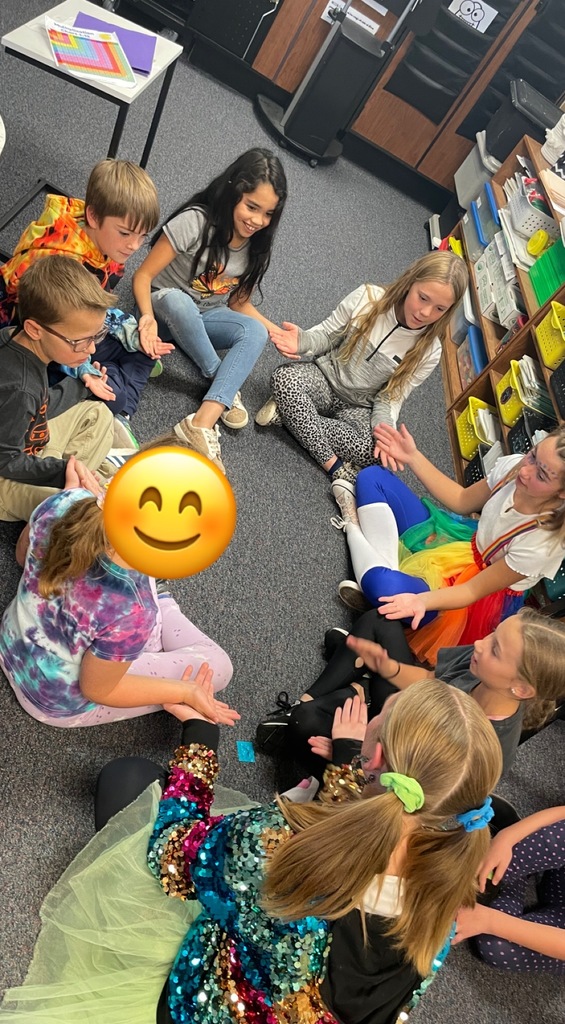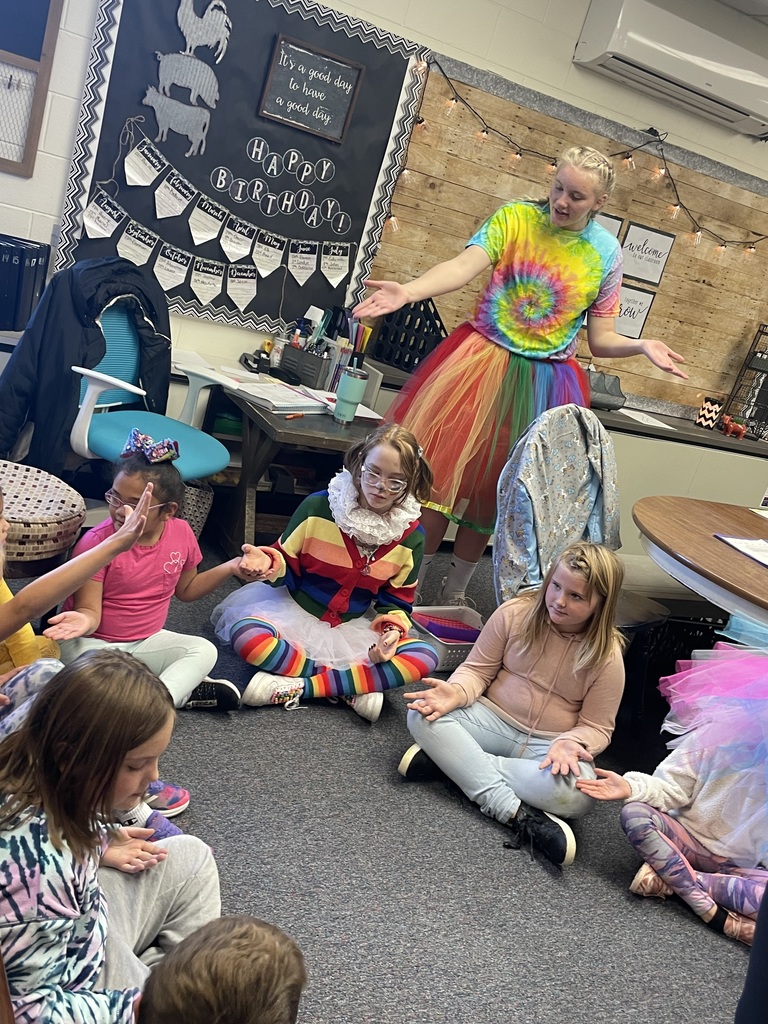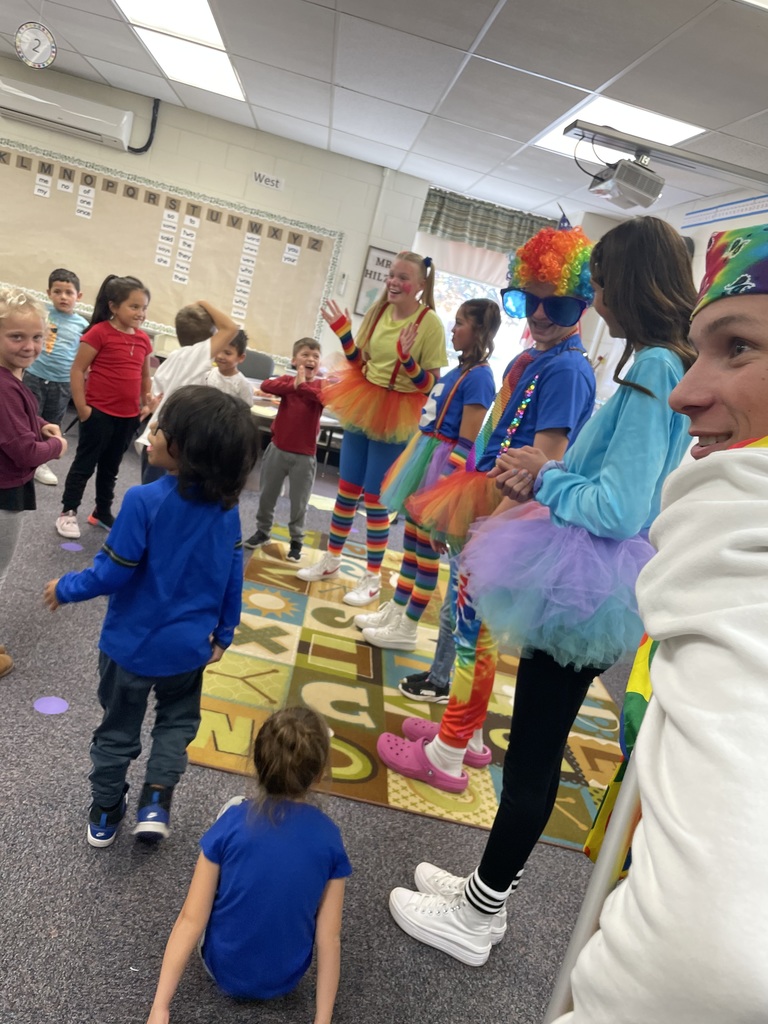 Bring the Whole Family Tonight!!