PARENT – TEACHER – STUDENT SCHEDULED CONFERENCES October is an important time of the school year. The first quarter of the 2021-2022 school year ends on October 14. Lincoln Elementary will be holding Parent-Teacher Conferences on October 18-21. This is our first official opportunity to get together with you to discuss your student's learning. We look forward to meeting with you to collaborate on ways to support your child's learning. Conferences will be located in the classrooms and will be limited to ten–fifteen minutes. Lincoln Elementary is using Parent Teacher Fast.com (PTCFast.com) to make conference signups as convenient and easy as possible this school year. Please enter the following web address into your web browser window:
https://www.ptcfast.com/schools/Lincoln_Elementary_School_9
Please sign up for a date and time that works best for your family. Make sure to write down the conference time that you scheduled for yourself and keep it in a safe place for future reference. Conferences will be an informative and enriching experience. We look forward to visiting with you on Oct. 18th , 19th, 20th, and 21st.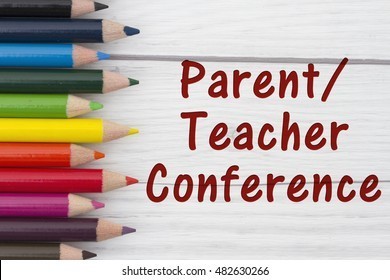 Mr. Patton's second grade class read a fairytale about a magic fish. Their art project was based on the writing prompt "If I had a fish that could grant me a wish, I would wish for......" These students created some amazing fish!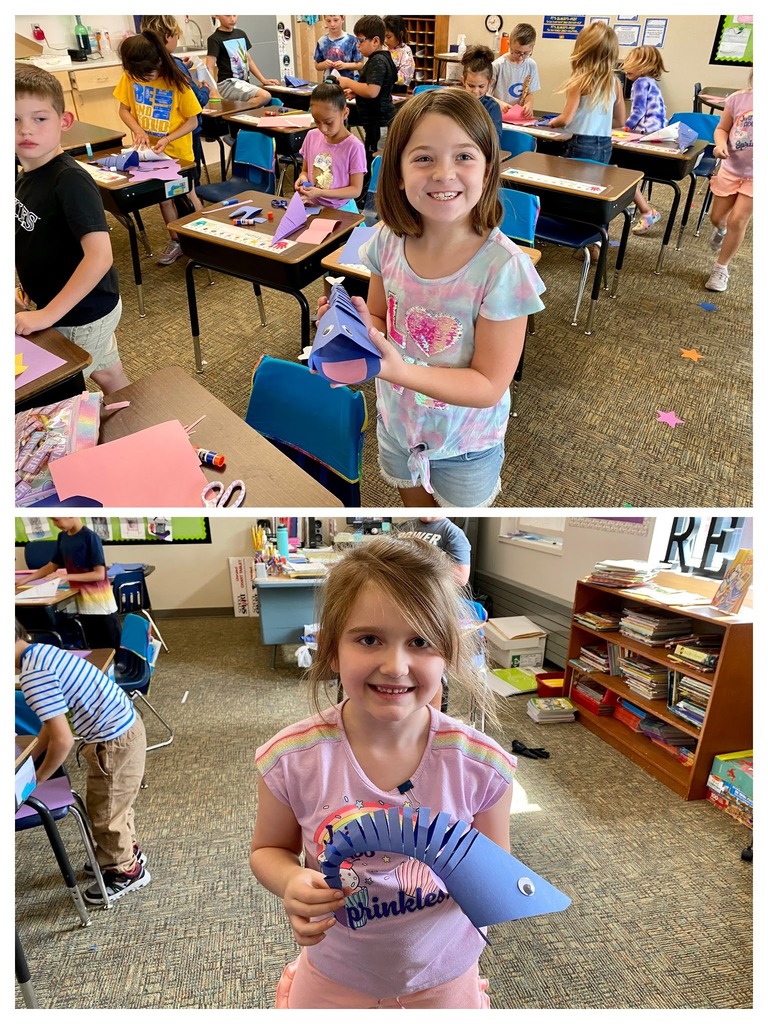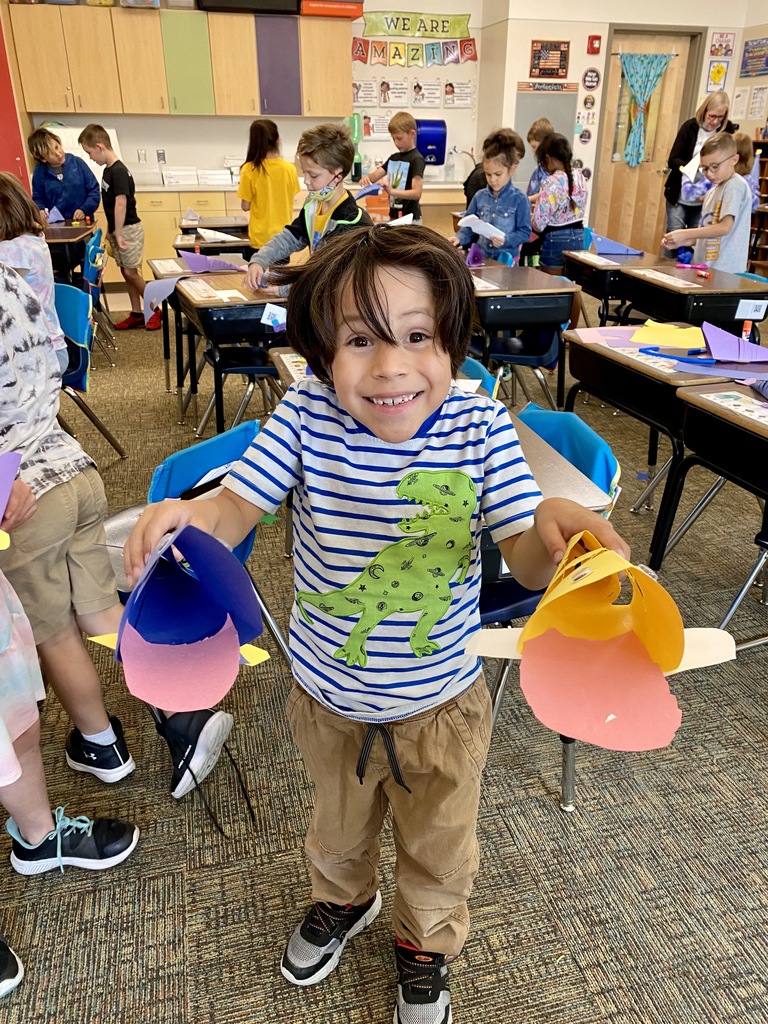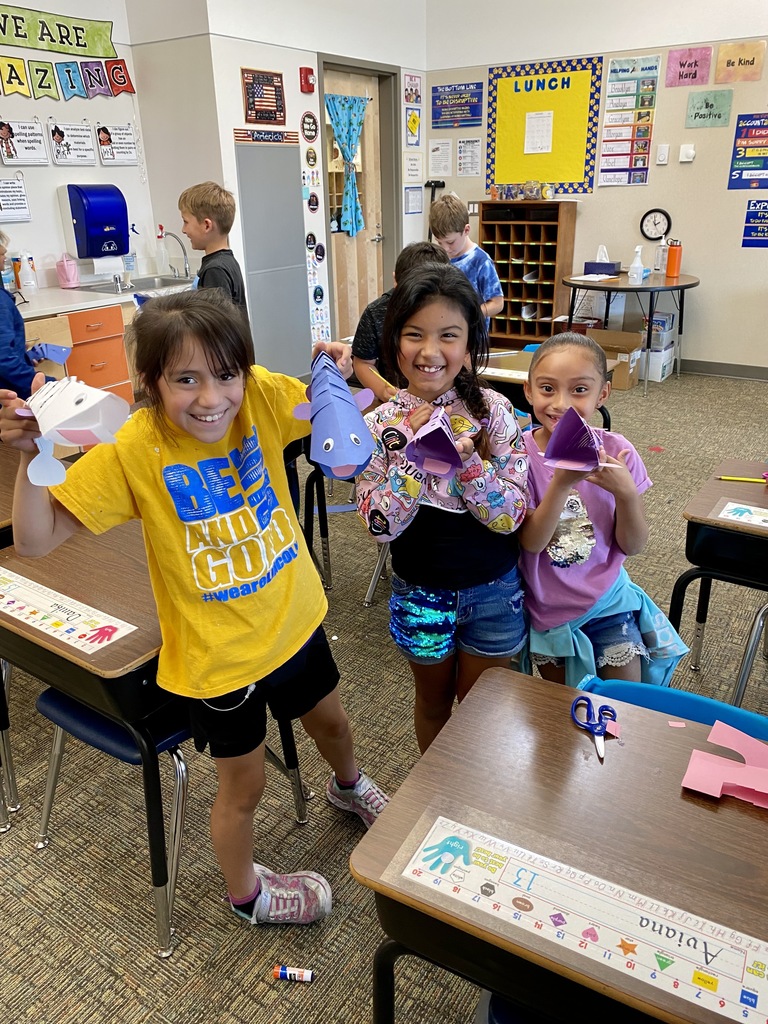 Third grade students investigate how to move an object without touching it.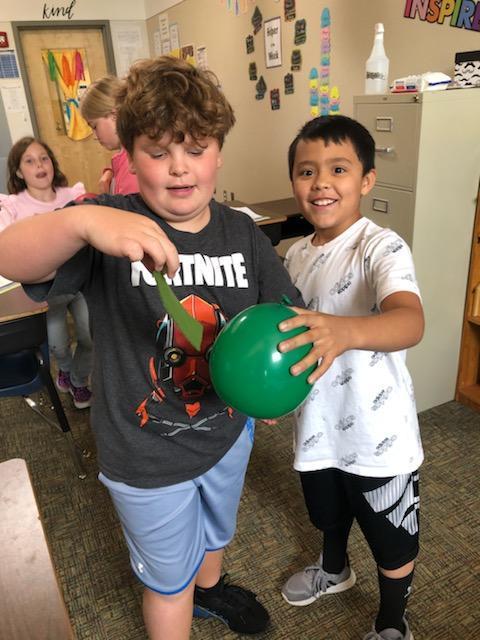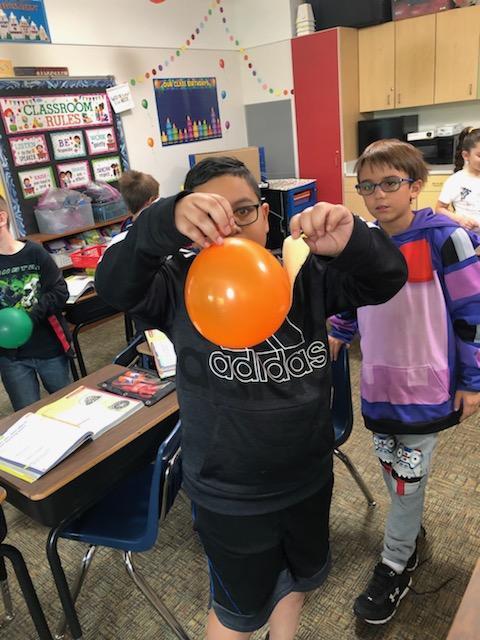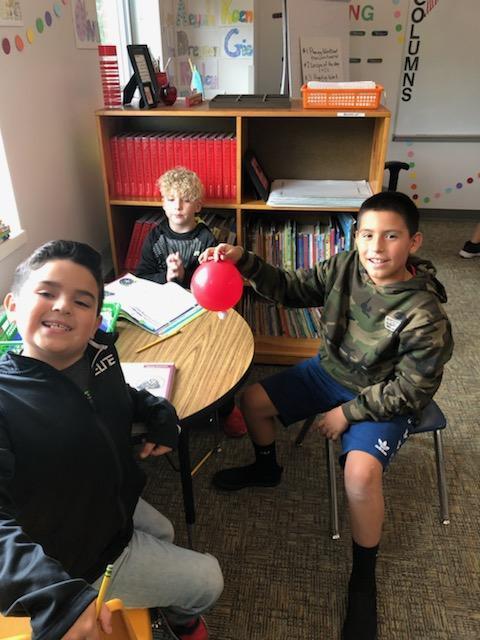 Mrs. Cline and Mrs. Mueller captured some great pictures of our 5th grade students collaborating on today's Constitution Day Presentation. They did such a great job. We are really proud of their efforts and how they took ownership of the project.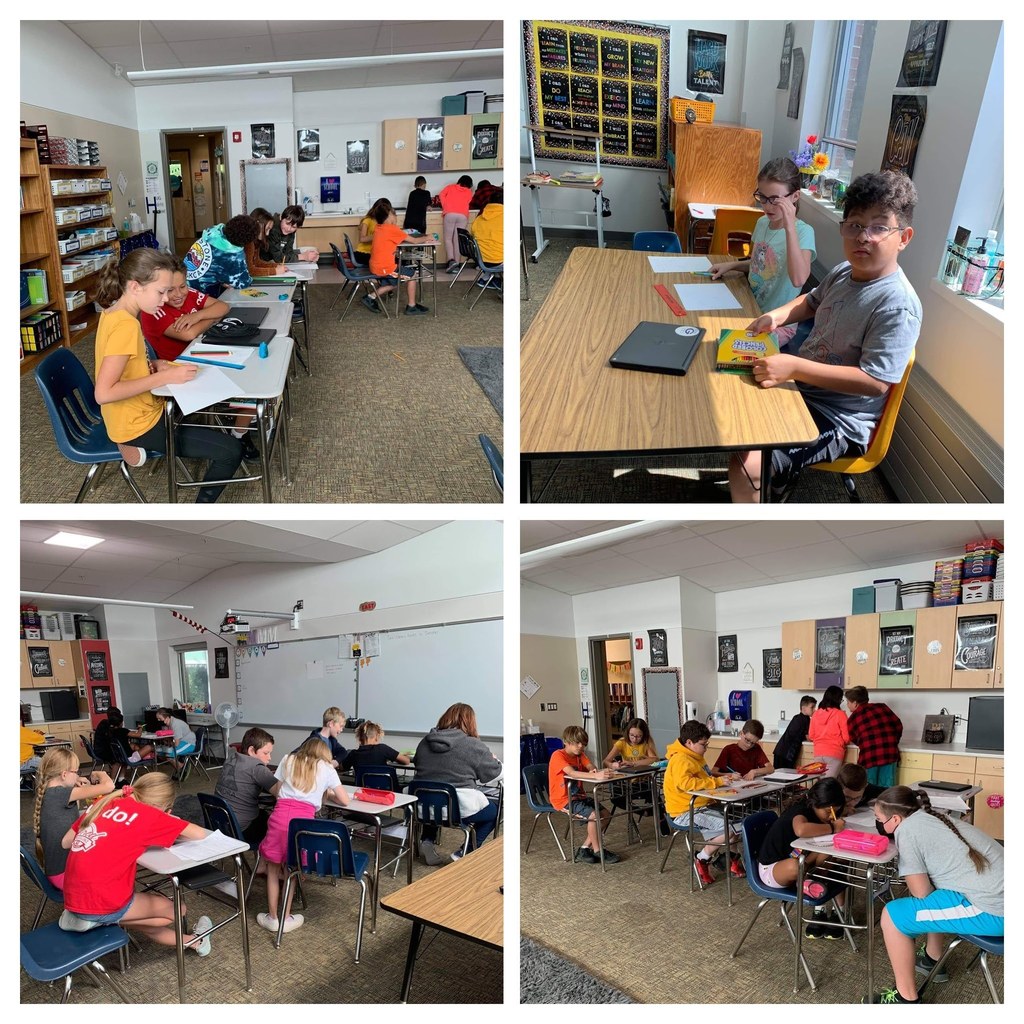 September 17th is Constitution Day. Our 5th grade classes worked very hard and put together a wonderful presentation which was shared with our staff and students as part of The Bulldog Way assembly this morning. It is very informative and creative and we are so proud of our 5th graders for all of their hard work!
https://youtu.be/ZFEqSSA3SHw
#BeBlueandGold #LincolnBulldogStrong #StrongerTogether

More pictures from Ms. Tritt's class working with Play-Doh and patterns and number partners.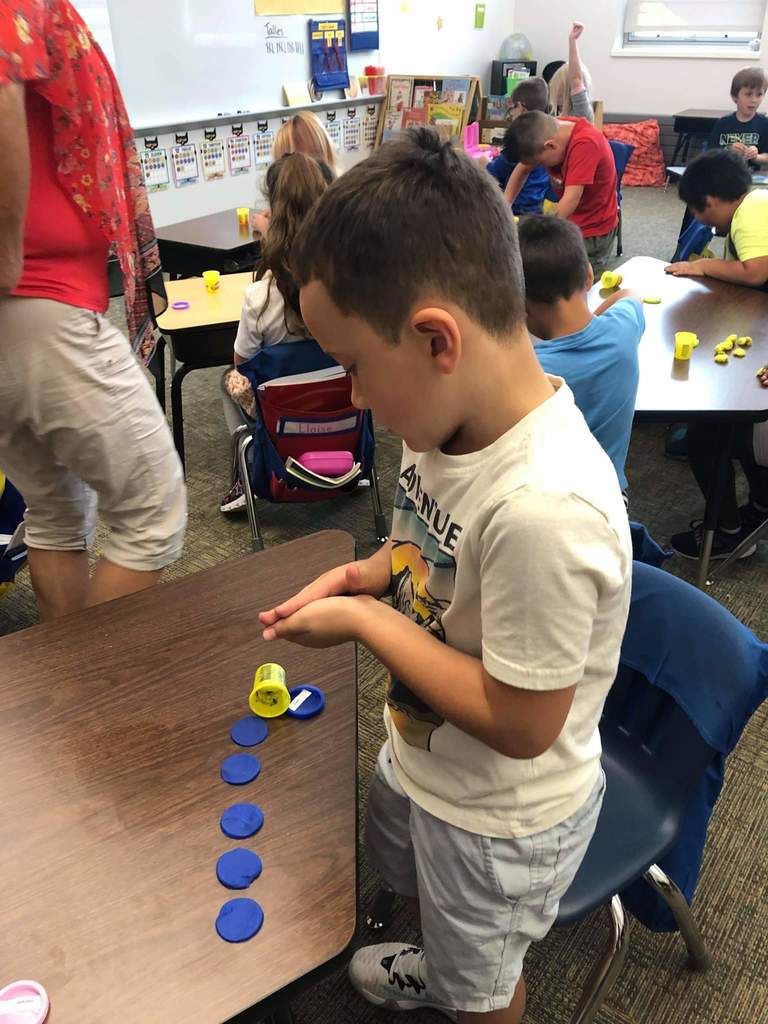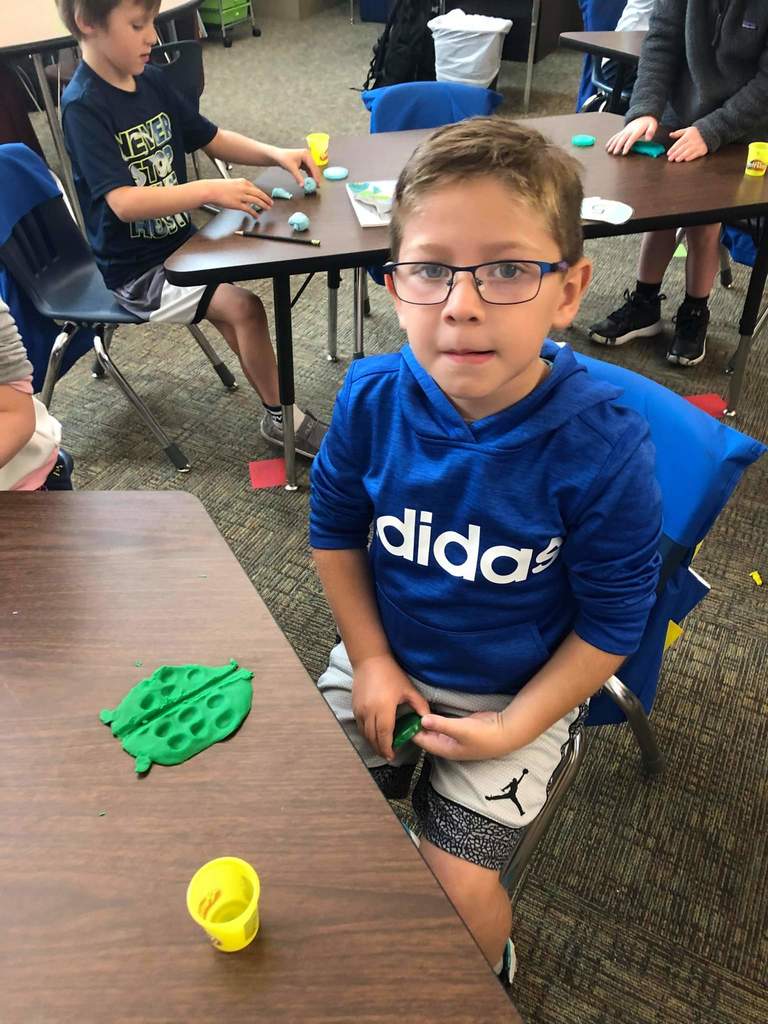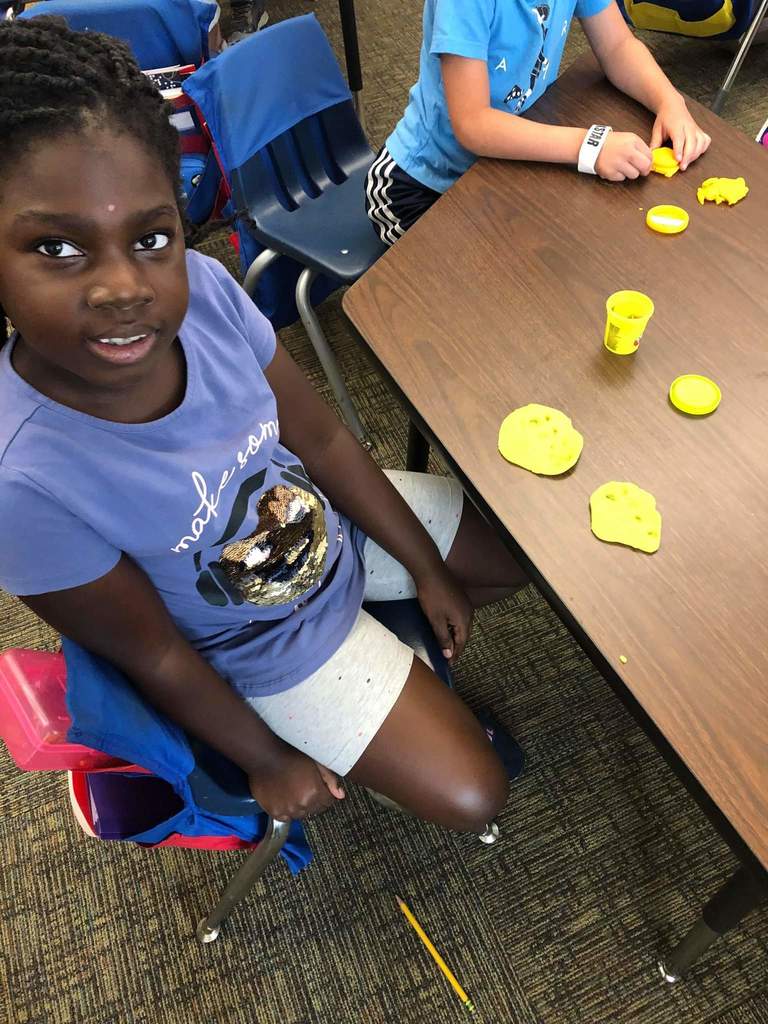 Ms. Tritt's class reviewed patterns and number partners with play-doh! It was a hit and the students were very creative.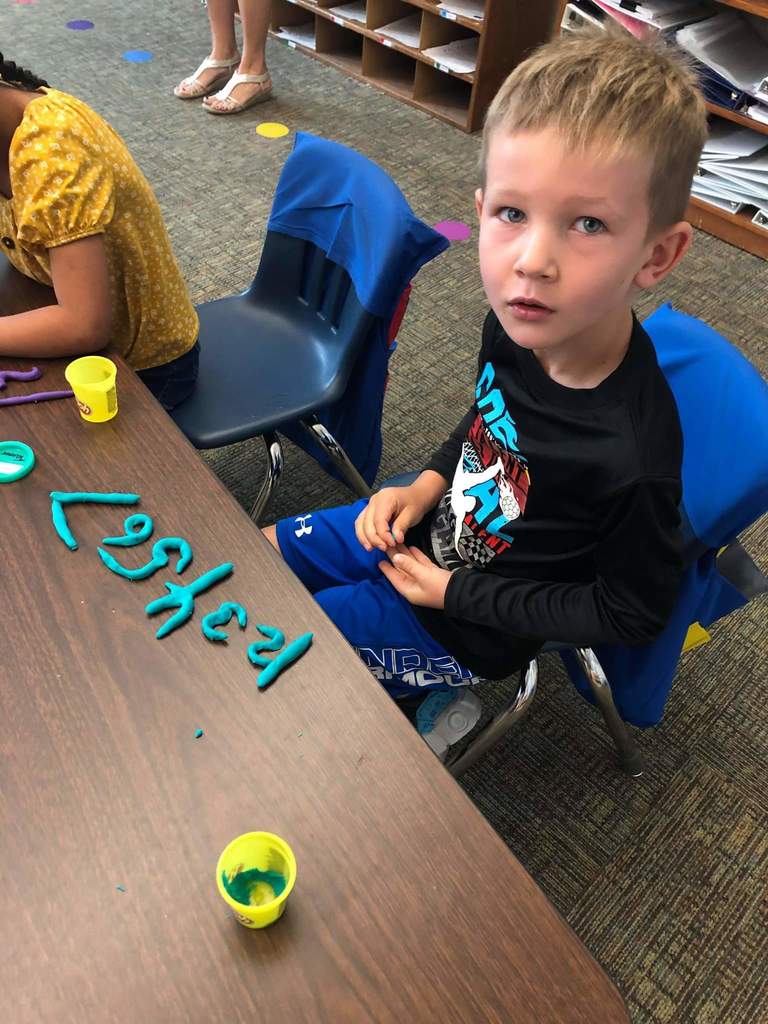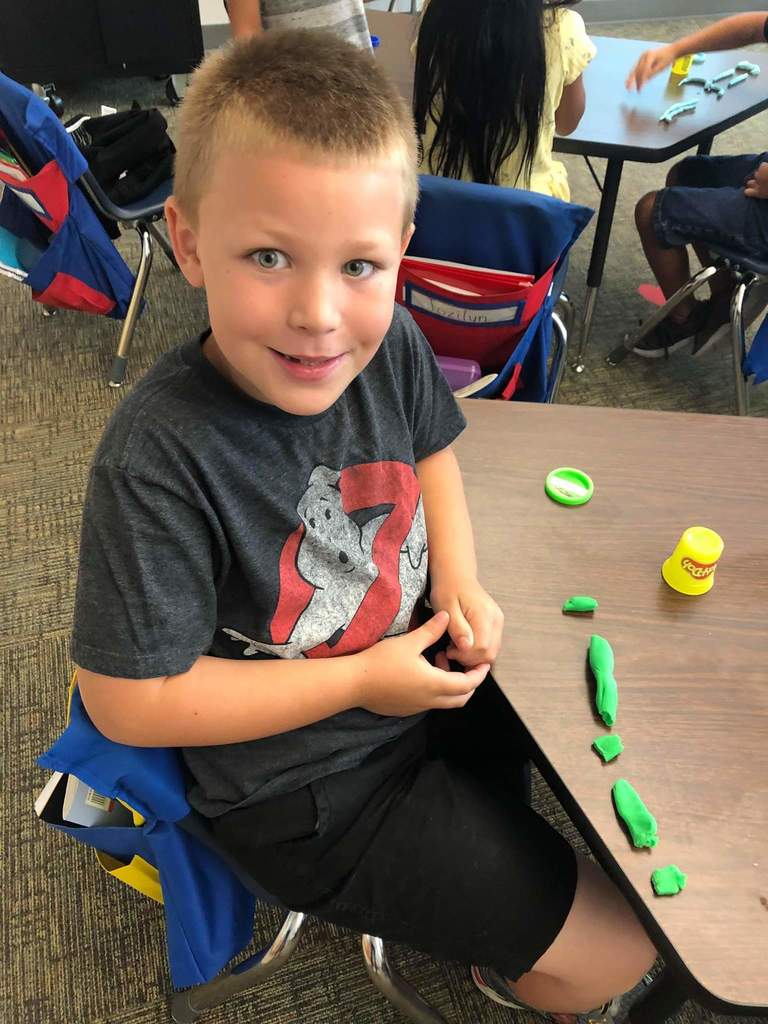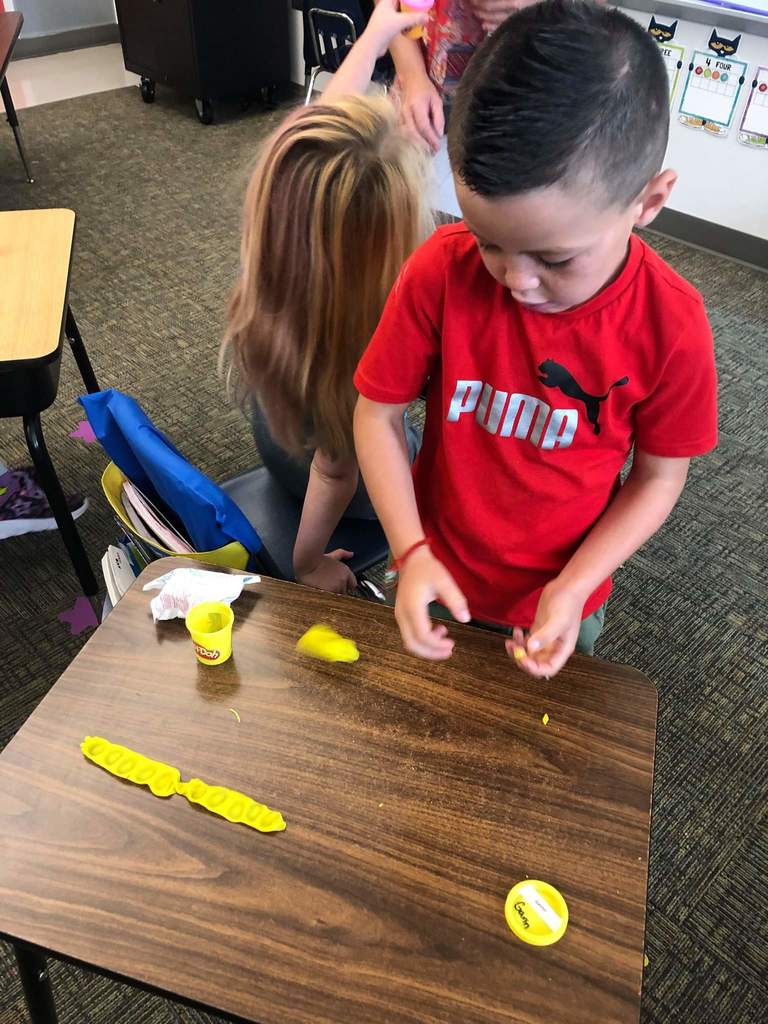 From the staff and students here at Lincoln Elementary, we would like to wish our Foster Grandparents a very happy Grandparent's Day! We greatly appreciate the passion for learning that you share with our students each and every day. Thank you for all you do. Pictured we have Grandma Myrna McCabe (preschool), Grandma Carol Nash (kindergarten), Grandma Trudy Schindler (preschool) and Grandma Cindy Cole (second grade). Not pictured are Grandma Don Knaub (preschool) and Grandma Denise Everhart (third grade).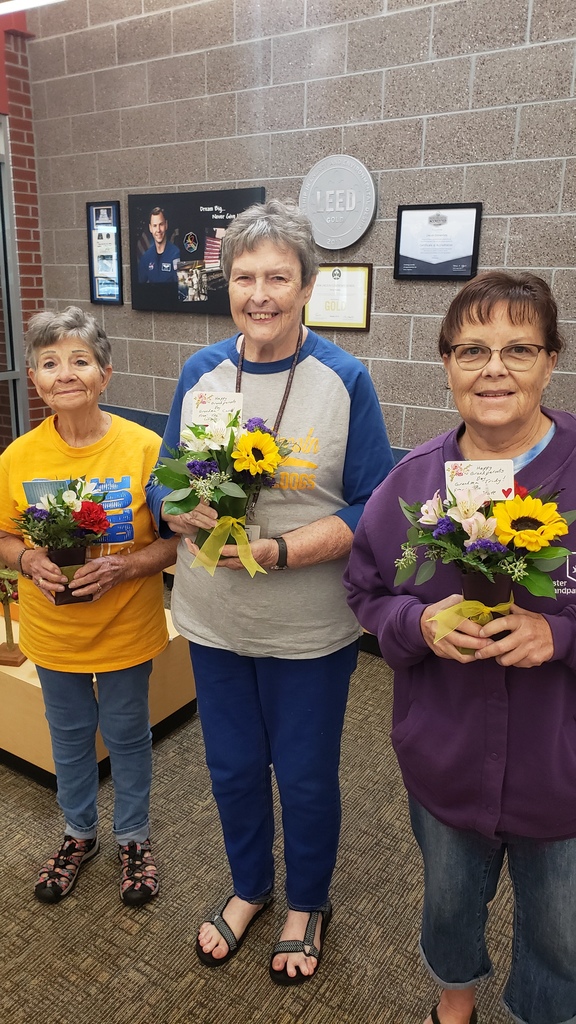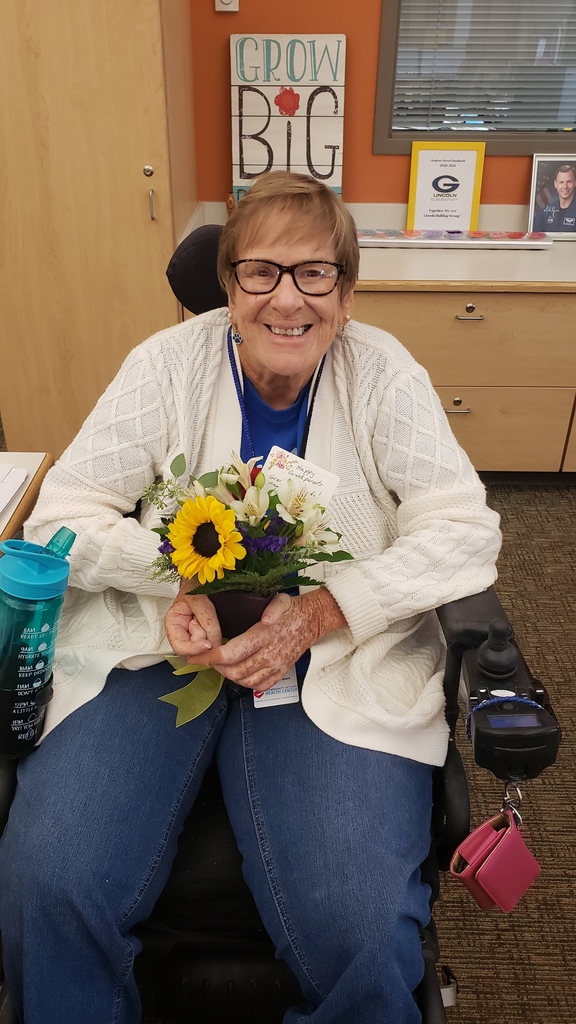 We had our first Bark Buck winners today! Students got a paw pad of paper and they got to ring the bell. As part of our PBIS (Positive Behavior Interventions and Supports), students earn Bark Bucks by being, safe, respectful and/or responsible. Each week, we draw 3 winners from all of the Bark Bucks that have been handed out. Way to go Ethan, Janie and Loren!!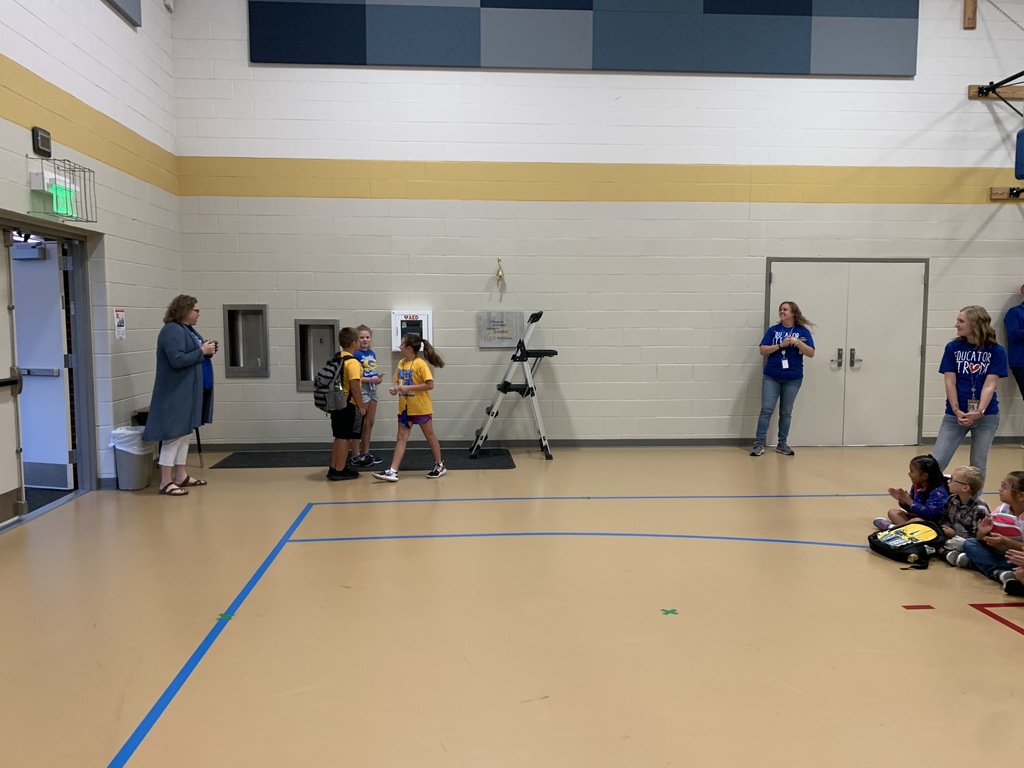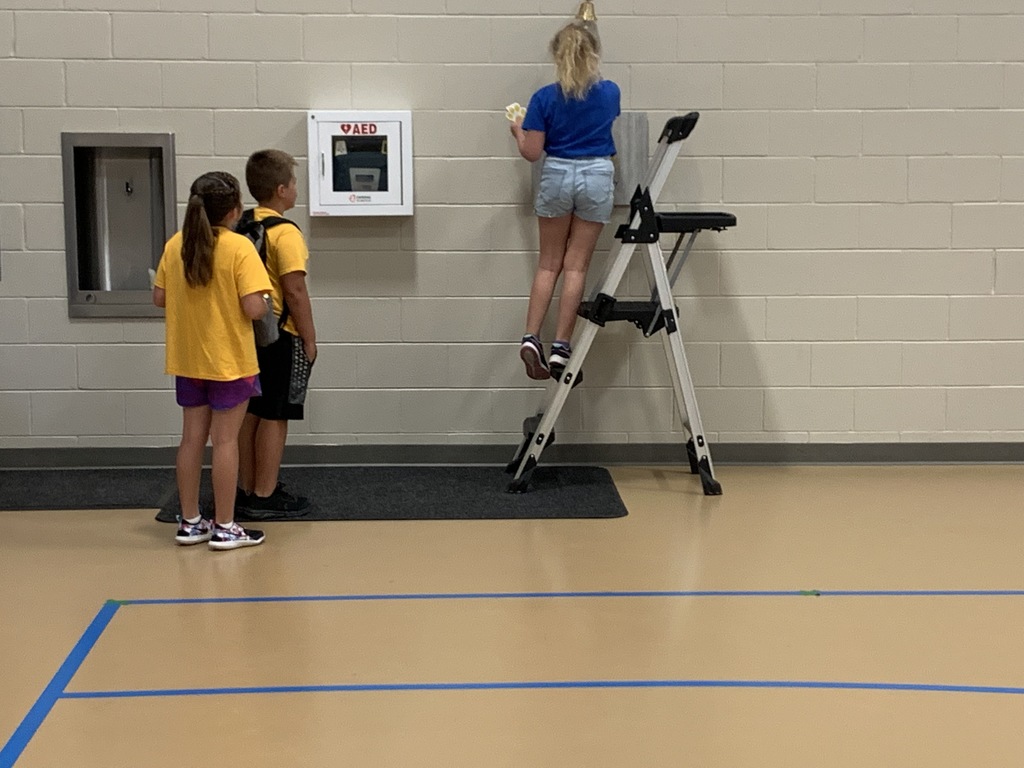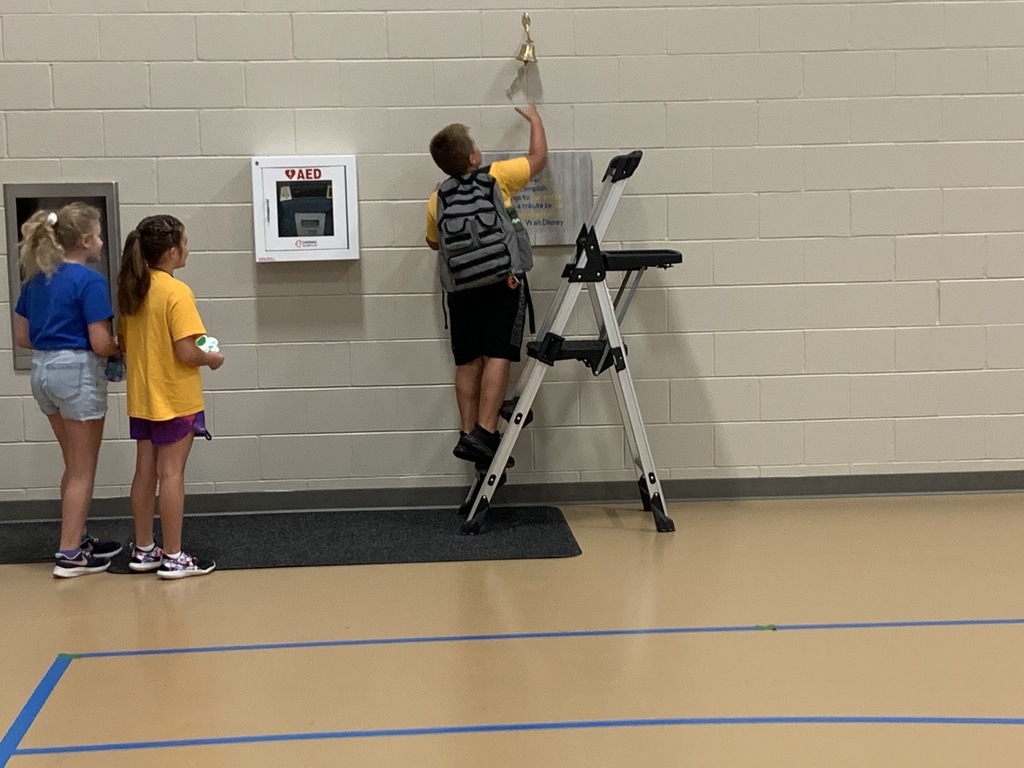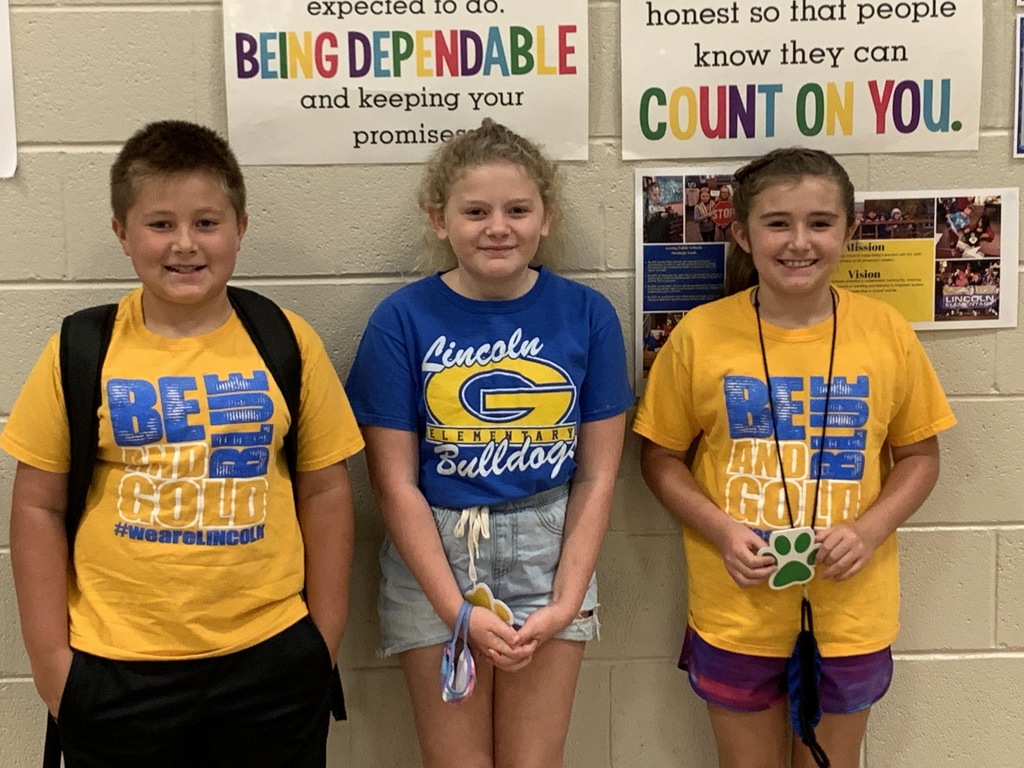 Fourth grade was able to visit the Legacy of the Plains Museum for their Tools and Technology field trip. A huge thank you to Educational Unit 13 and the many volunteers from The Legacy of the Plains Museum for this wonderful opportunity.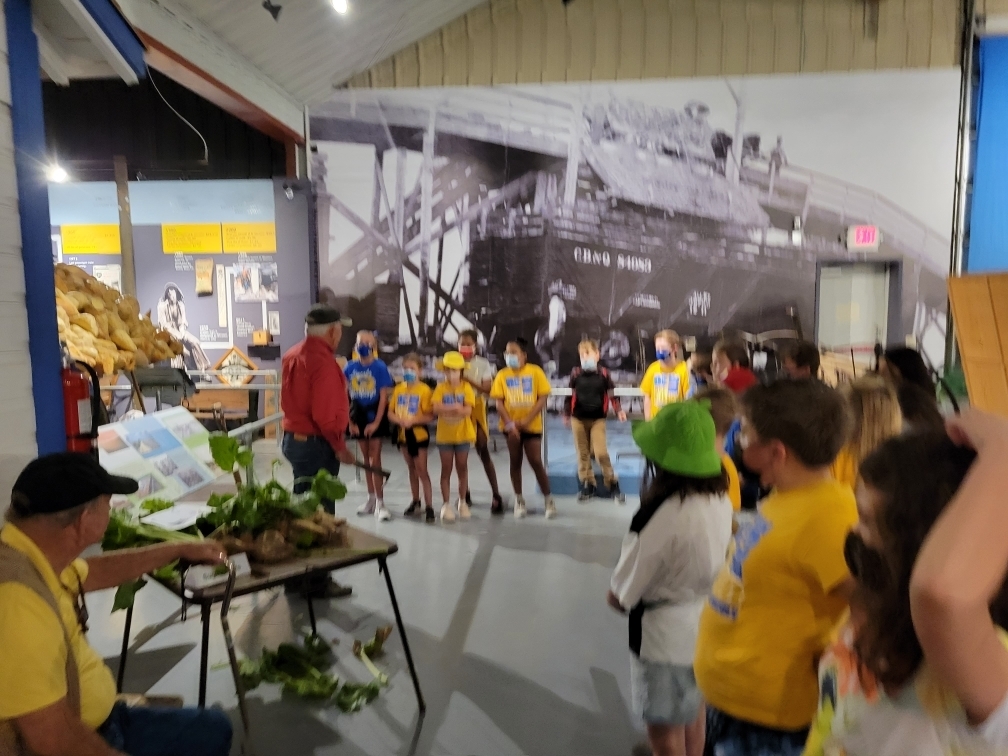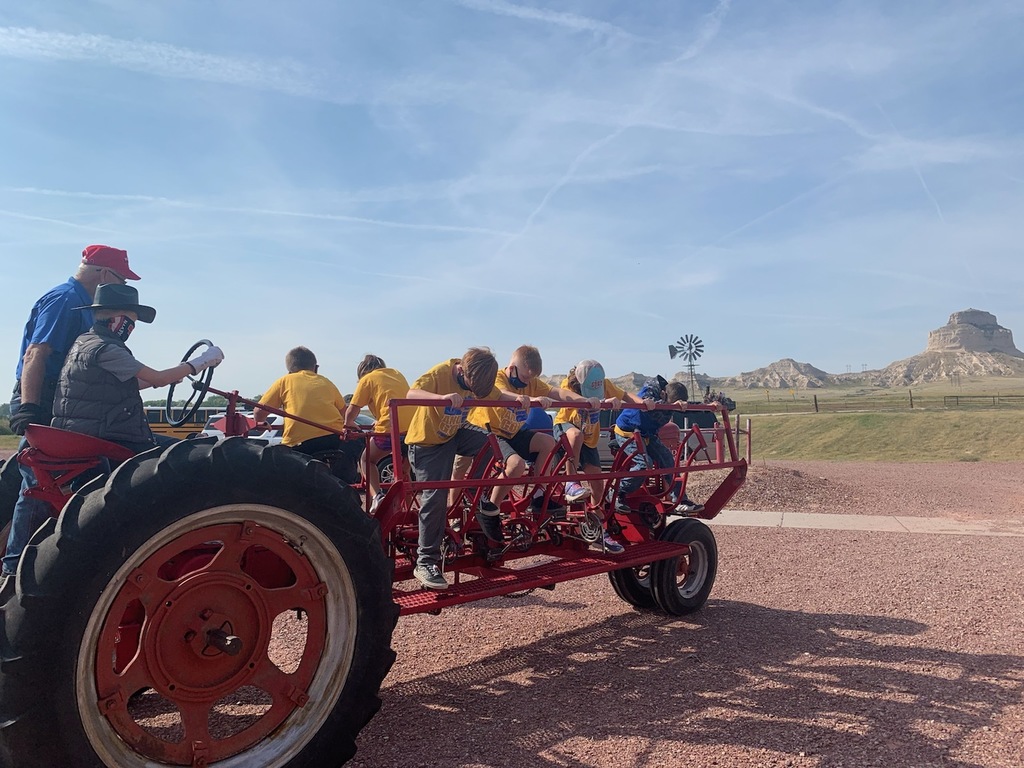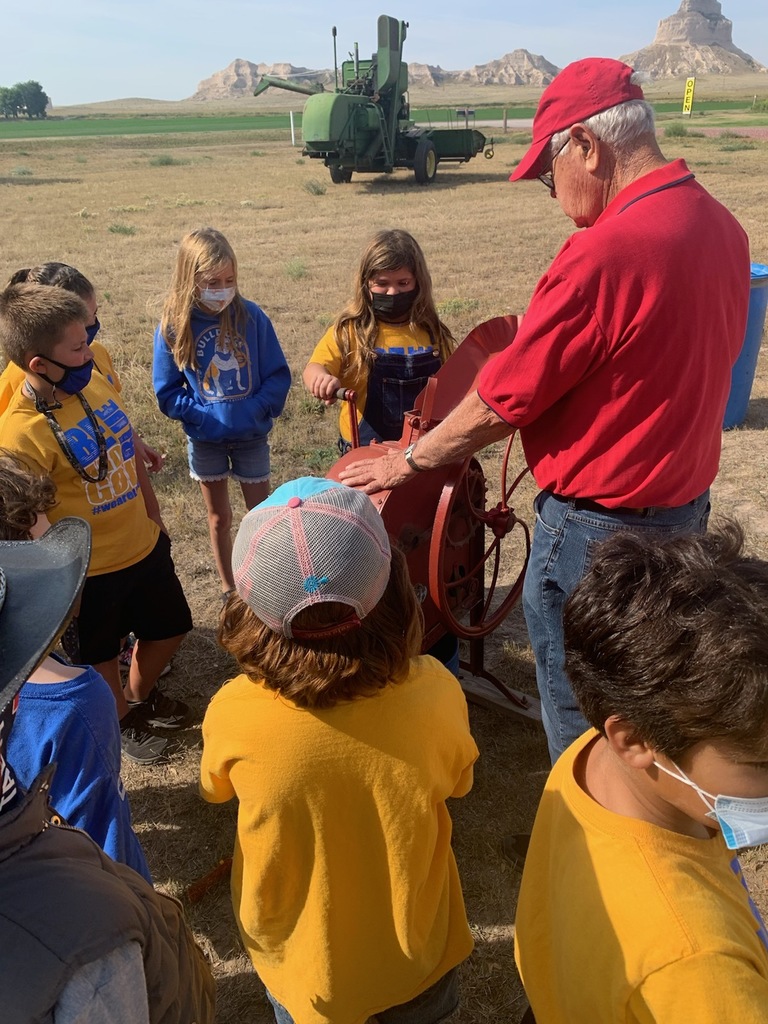 4th grade visited Italy to learn and practice Quotations in ELA (English Language Arts) with Mrs. Ranalletti.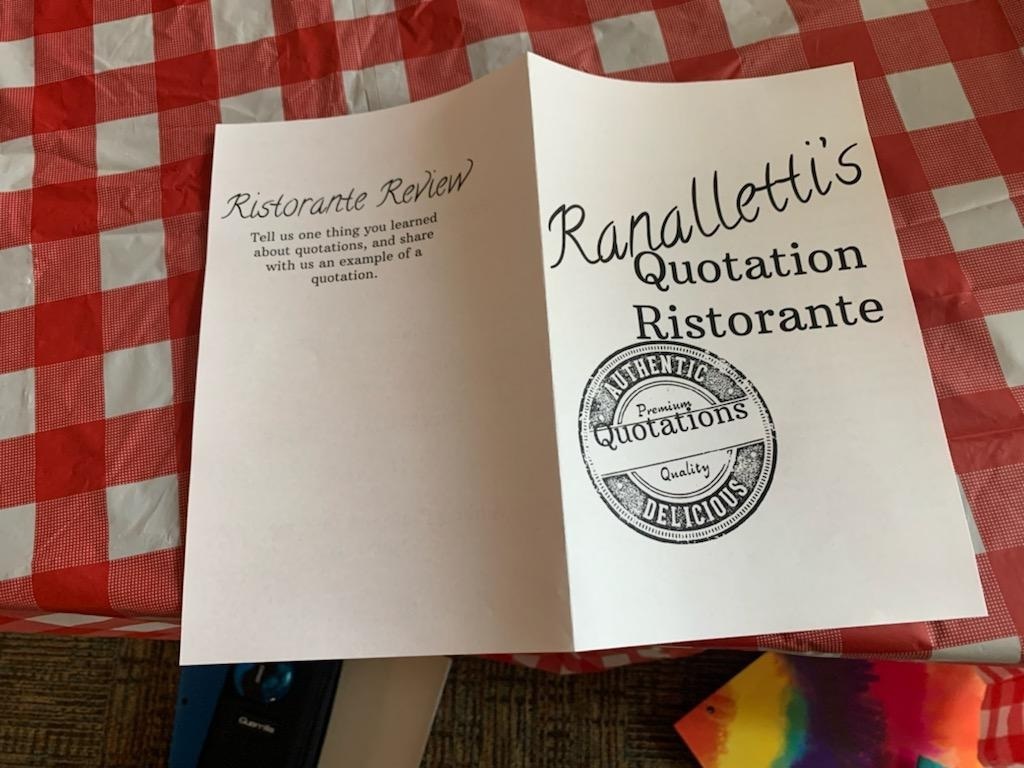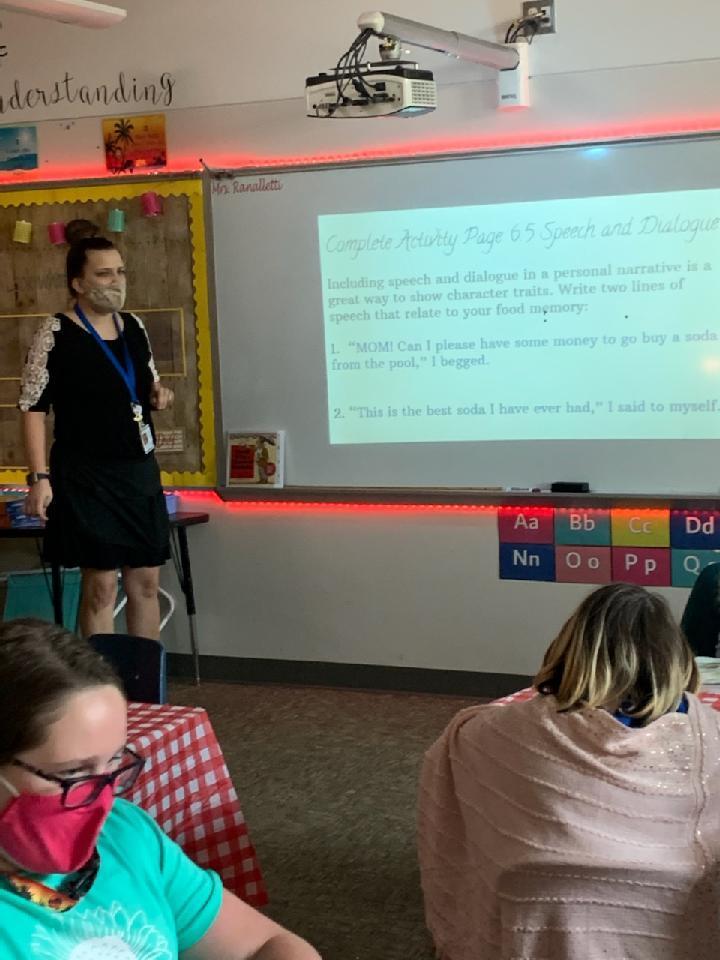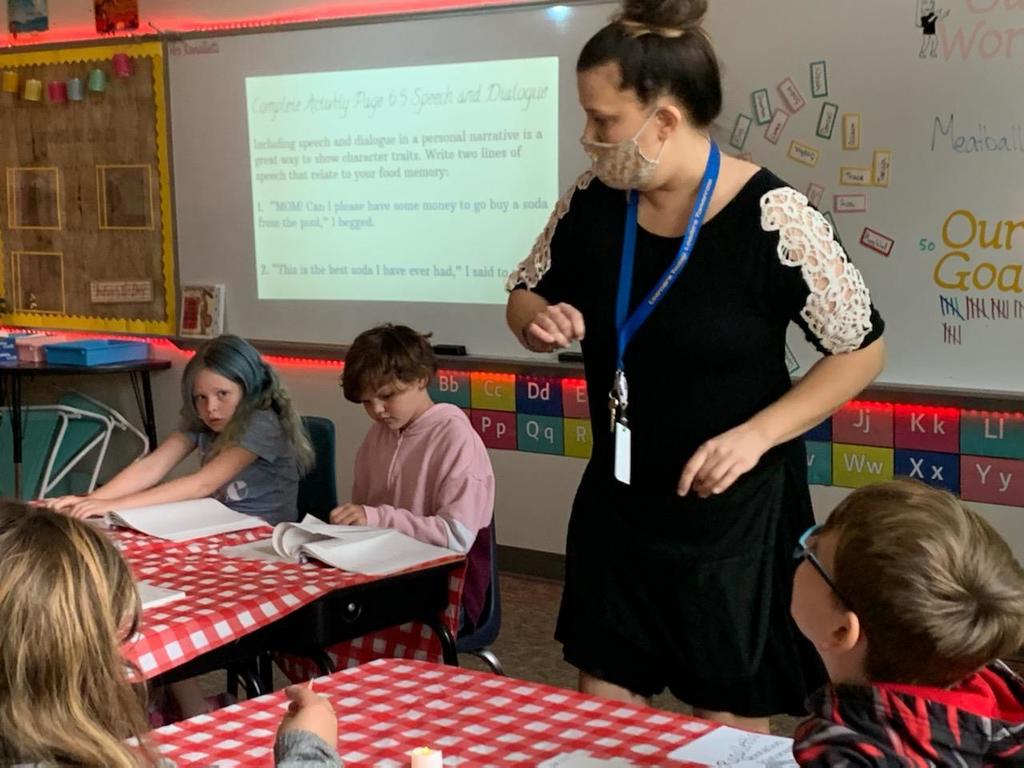 Third graders received Bark Bucks for responsibility! They completed and brought back their homework for the first time this year.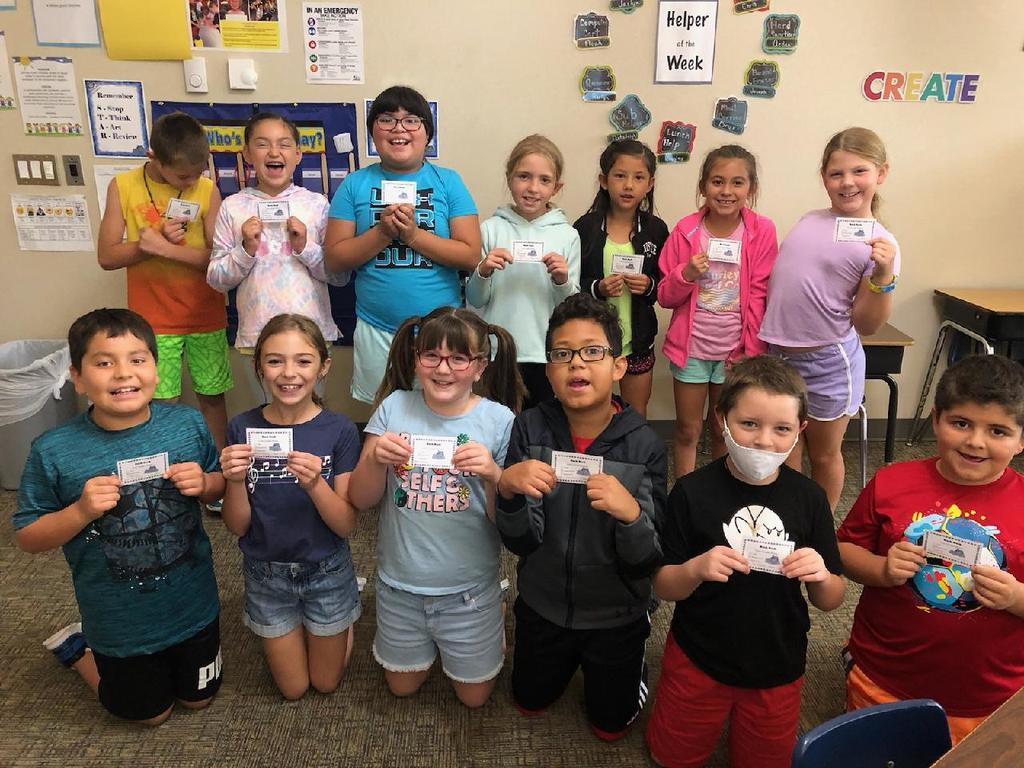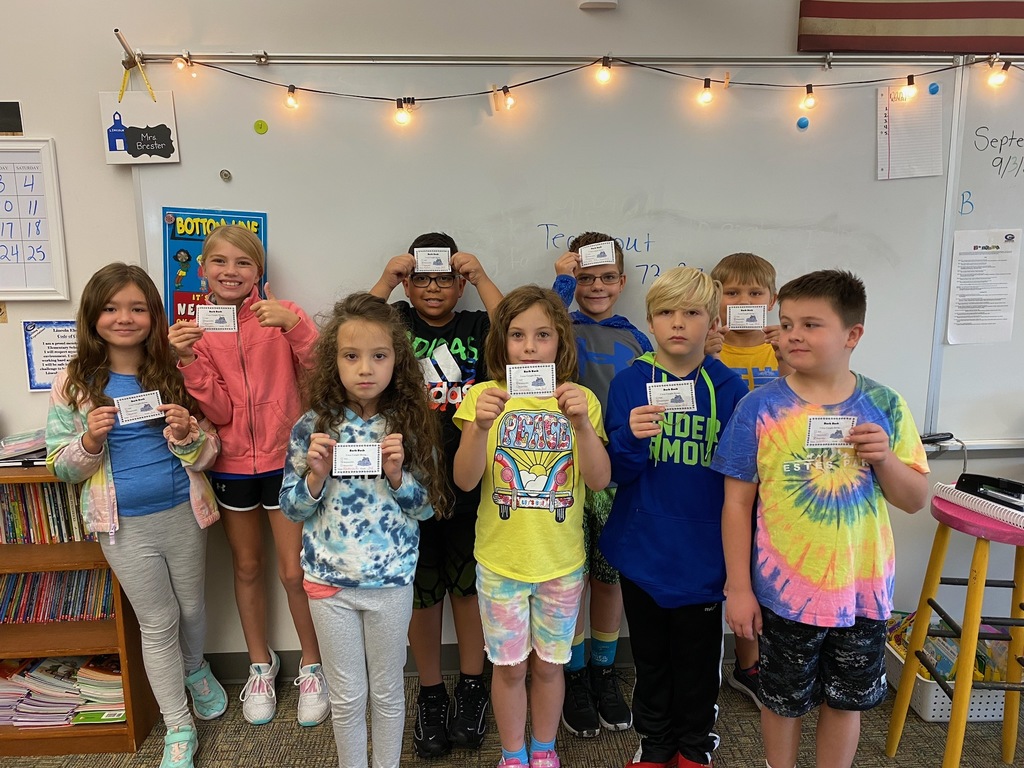 Just a reminder. There is no school on Monday, September 6th in observance of Labor Day. We will see you back bright at early Tuesday morning!!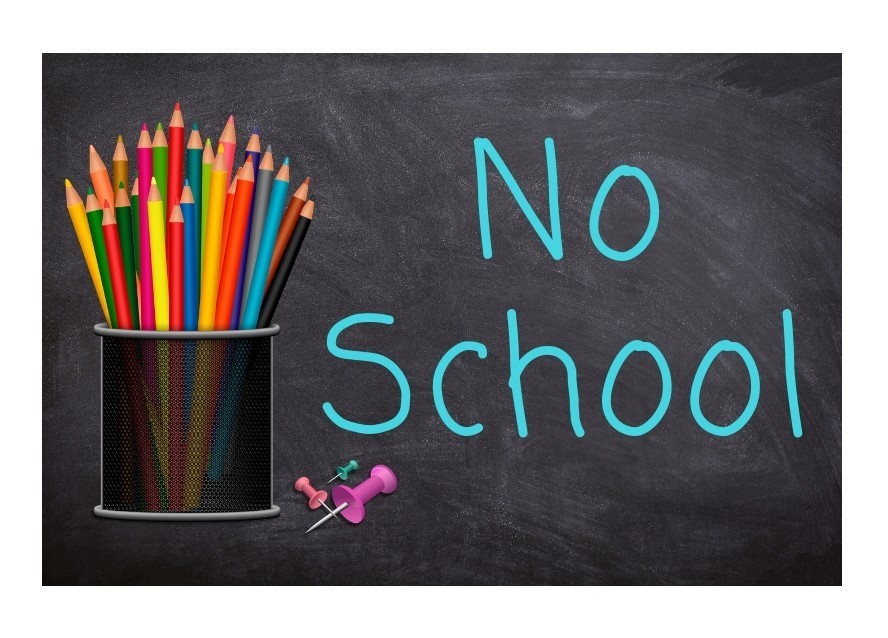 5th grade spent even more time in the outdoor classroom writing about supporting point of view with evidence.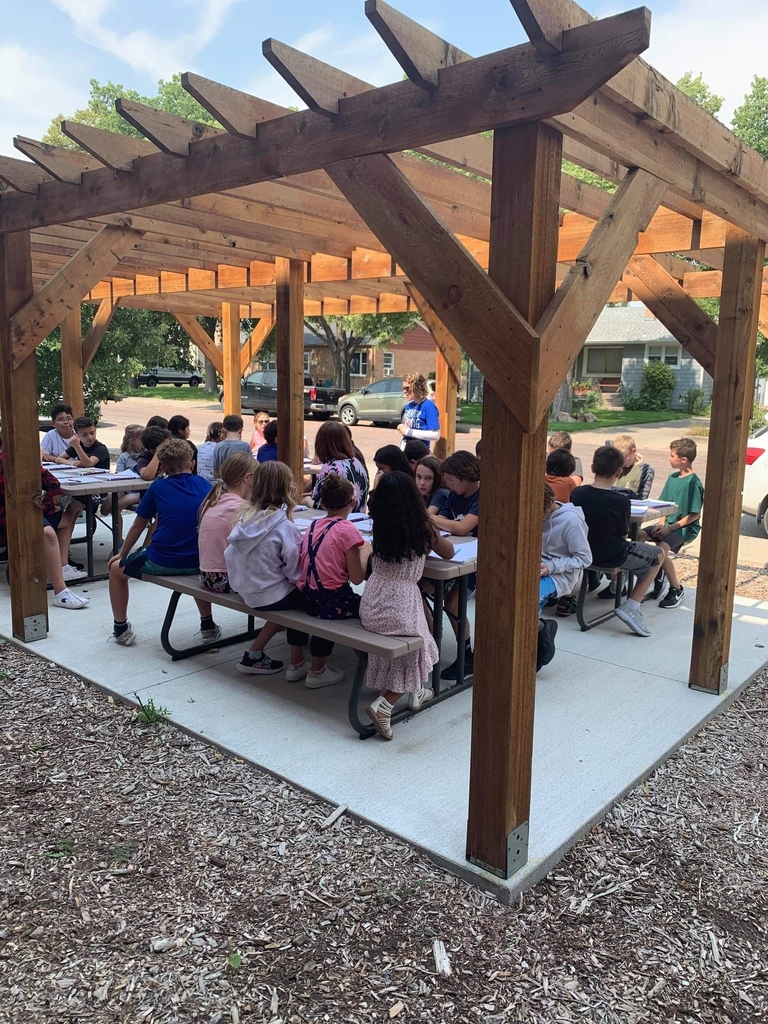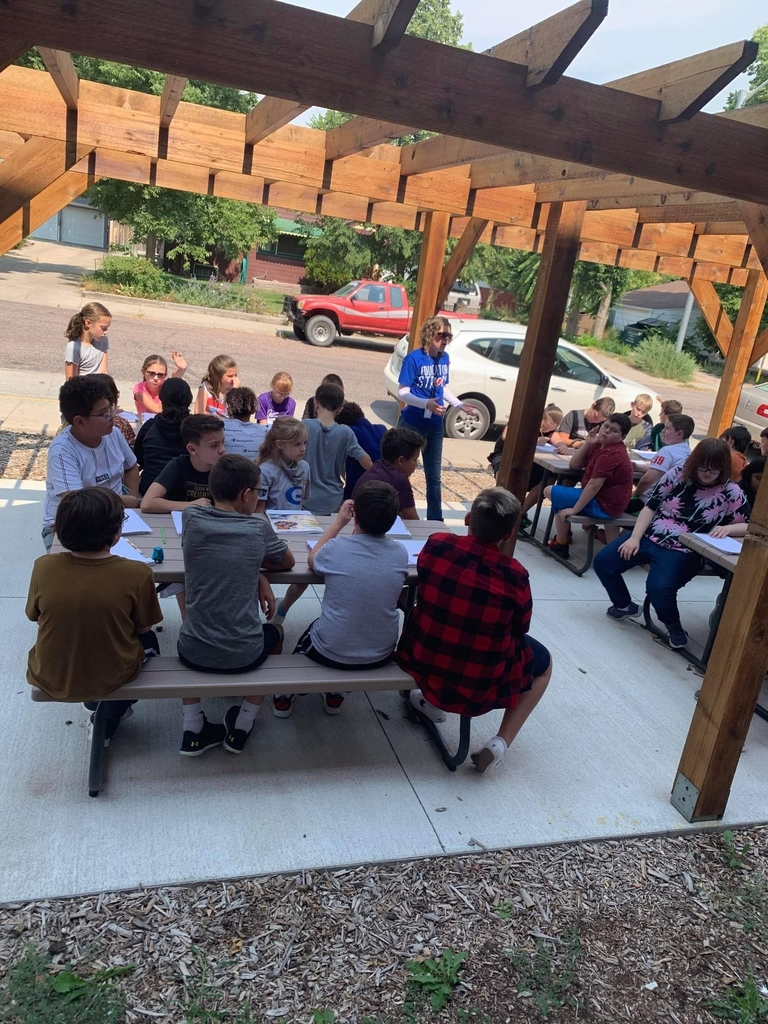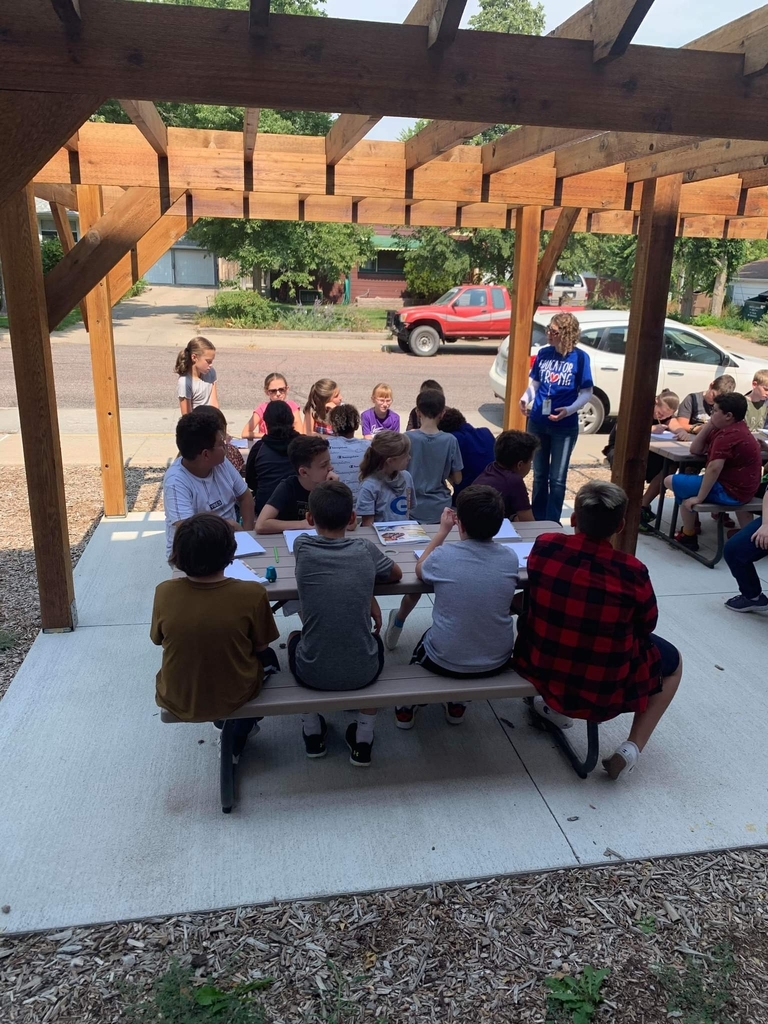 5th grade took advantage of the beautiful weather and had class in the outdoor classroom funded by our awesome Parent Booster Club. They are learning about how matter is constant. When we mix two substances together and the appearance of the matter changes, the same atoms are still there. Science is amazing!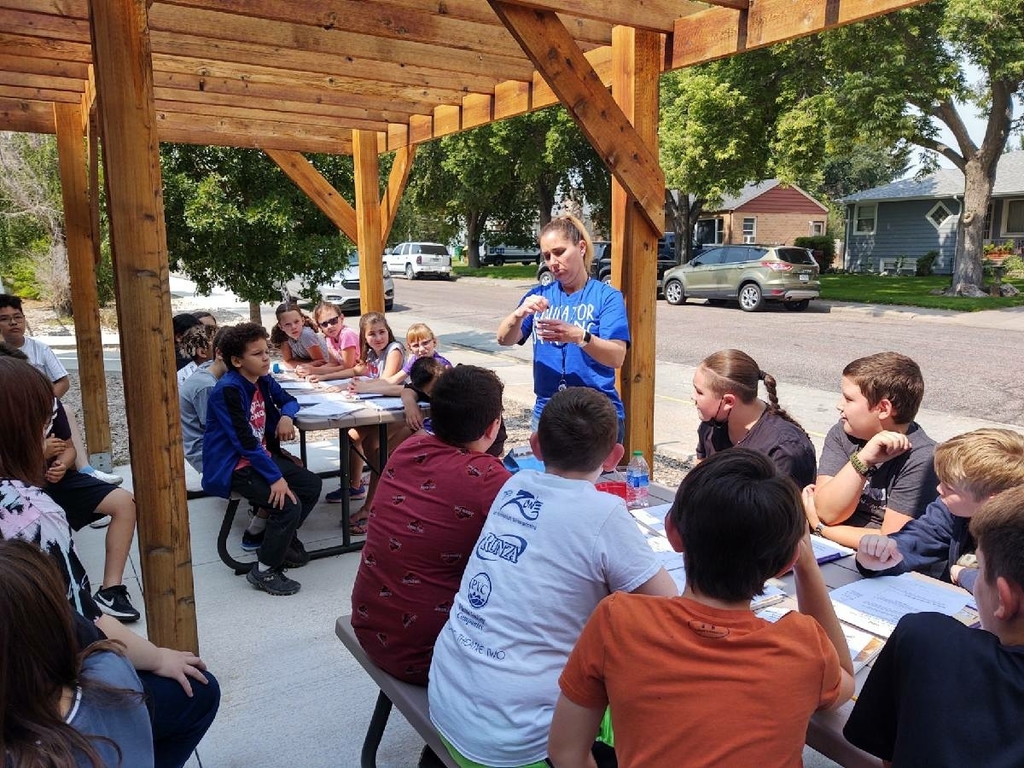 3rd graders solving division problems!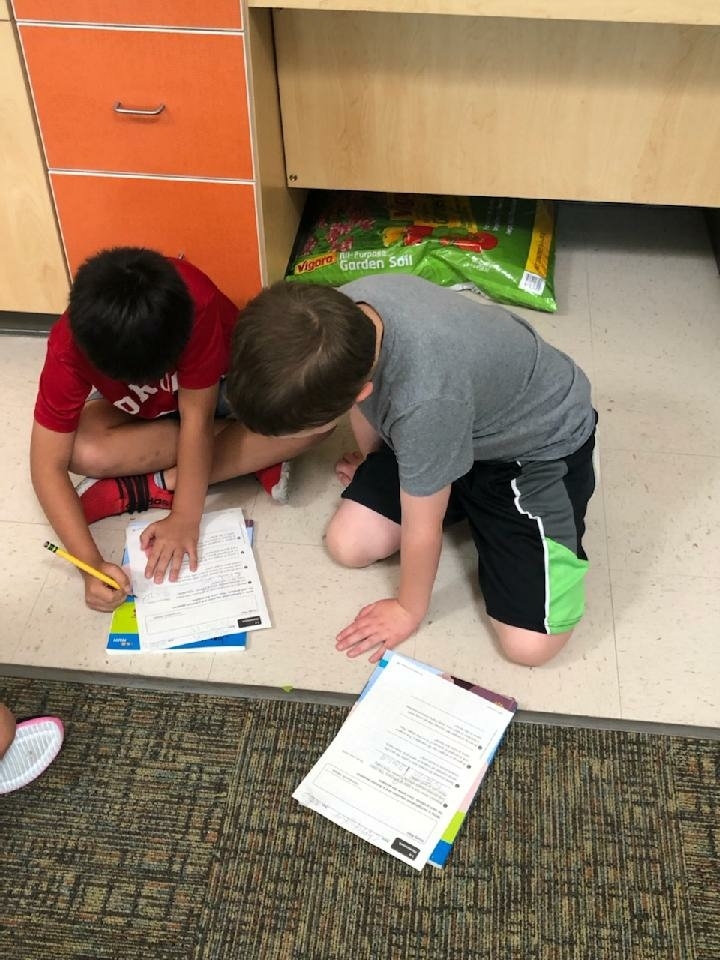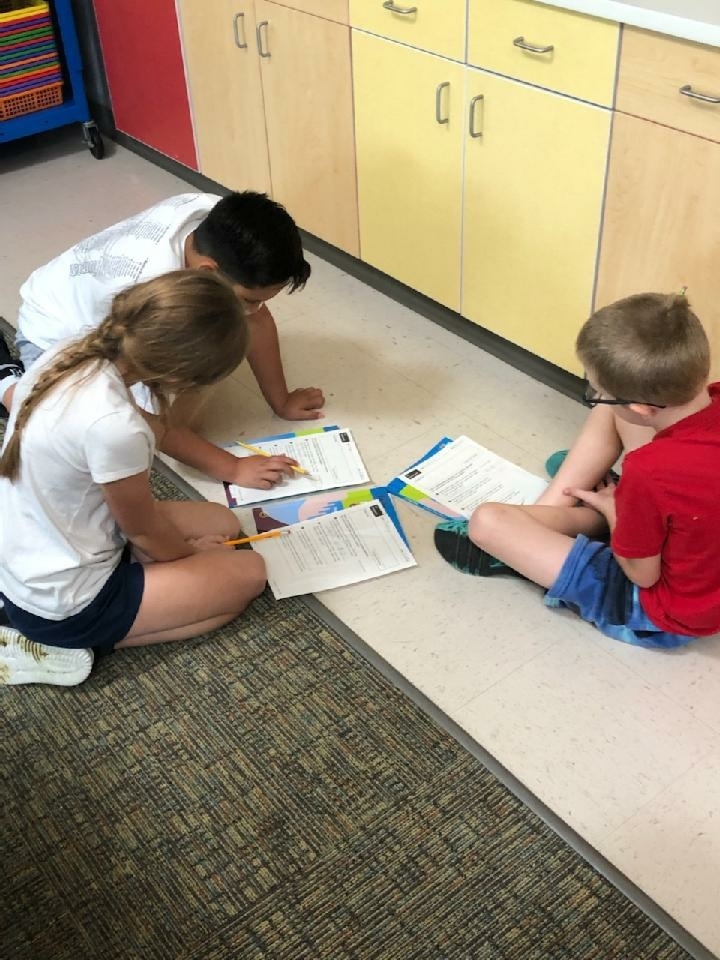 Ms. Tritt's first grade class had a Kandinsky art lesson yesterday and created "Colorful Trees". Wassily Kandinsky was a Russian painter and art theorist. Kandinsky is generally credited as the pioneer of abstract art.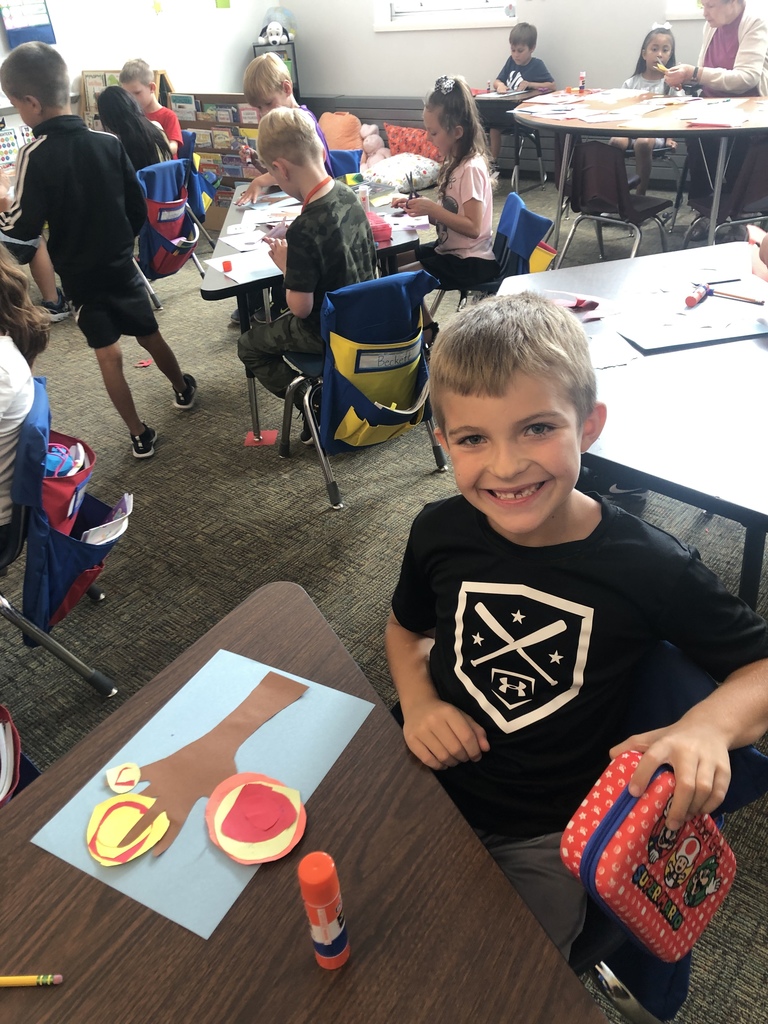 Mrs. Mueller's class found a cozy place to read a good book!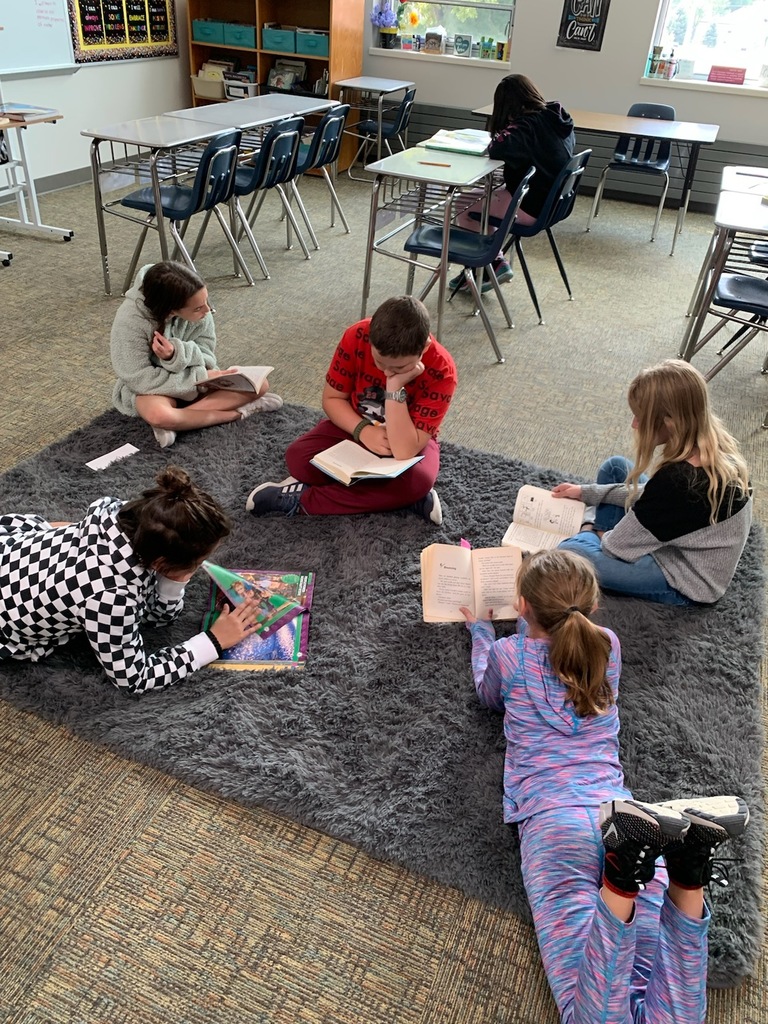 Mrs. Wyatt's kindergarten class is learning about the sun. They made solar ovens to cook food with the sun's heat. Here they are enjoying some tasty s'mores "cooked" in their ovens.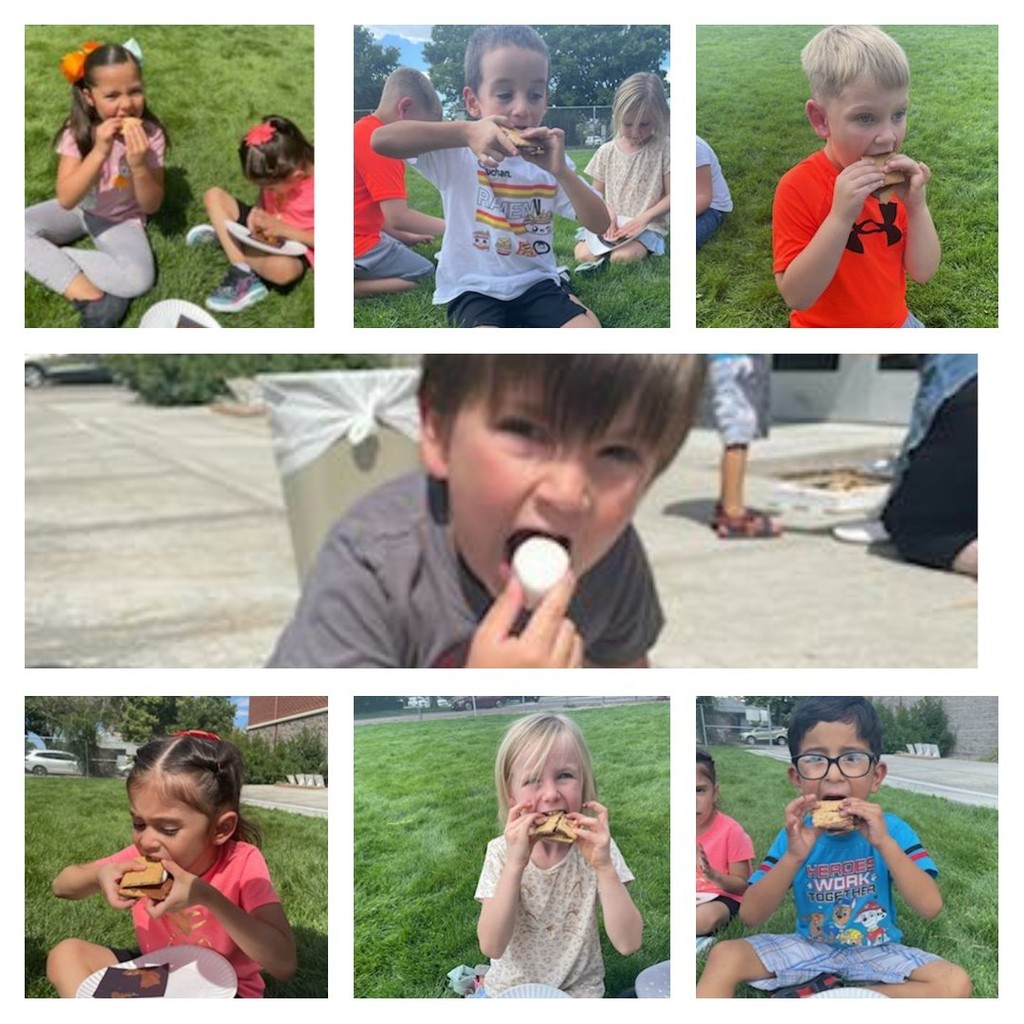 Review details about ALLO's Emergency Broadband Benefit program for qualifying families ...